With our new home in full Christmas mode, I had to share a few of my favorite spaces. The love of blues, whites, golds, and grey are accented throughout making them feel very neutral yet cozy. Our house now is more traditional than the last. There were so many warm woods and paint colors. It felt inviting and livable. The southern in me burst onto the scene and started monogramming everything.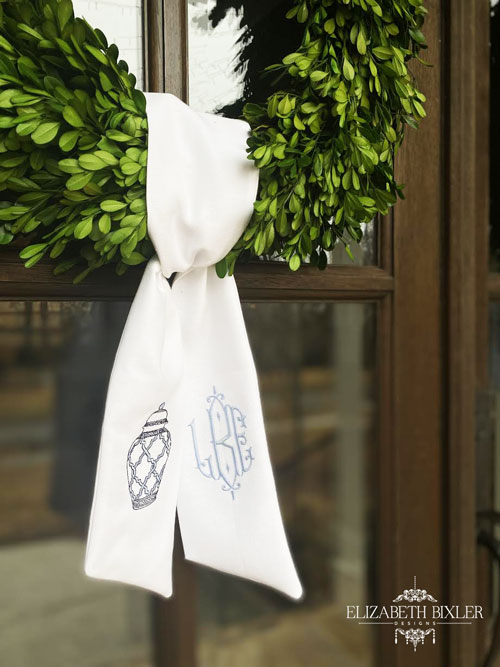 When you first walk up to our home, you know there is a little southern momma about to greet you with Chick-fil-a sweet tea. Yep, that's right. This girl has no idea how to make tea, but I love it so we buy gallons at Chick- fil -a. As you walk into our foyer, you will see my love of mixing fake and real garland. I love this Studio Mcgee blueberry one! I added some faux blueberries, real pine, and real leland cypress to add fullness.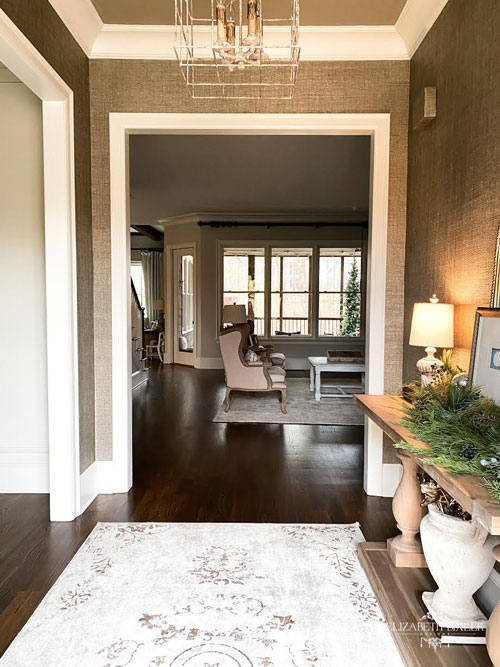 We are so in love with the entry of our home. I love how cozy the wallpaper makes our entry. Our last curtains needed some flair so my awesome mom is making our formal living room curtains. Our windows feel a little naked, but I kind of like it .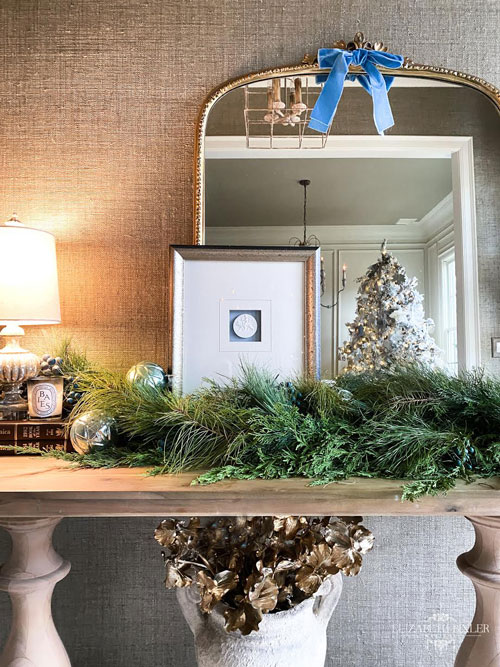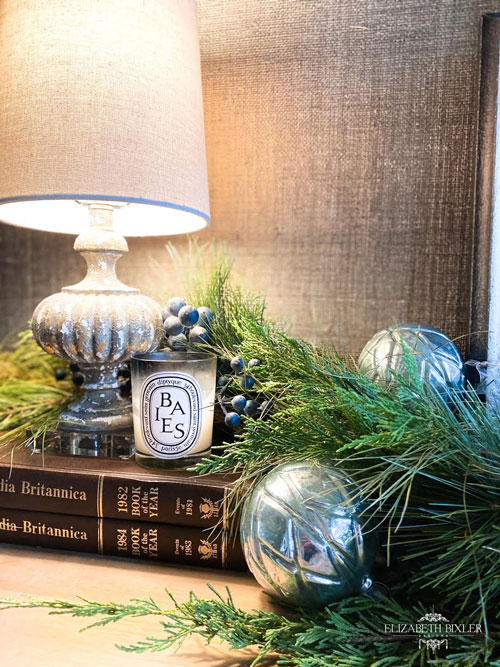 Dining
The dining room is definitely my favorite Christmas space in our home. The wainscoting adds so much, and we added a new tree this year from Wayfair. I LOVE the size and the way the ornaments hang. Landon also said it is the easiest faux tree he has ever assembled, and that he can tell I spent money on it. Sorry Landon!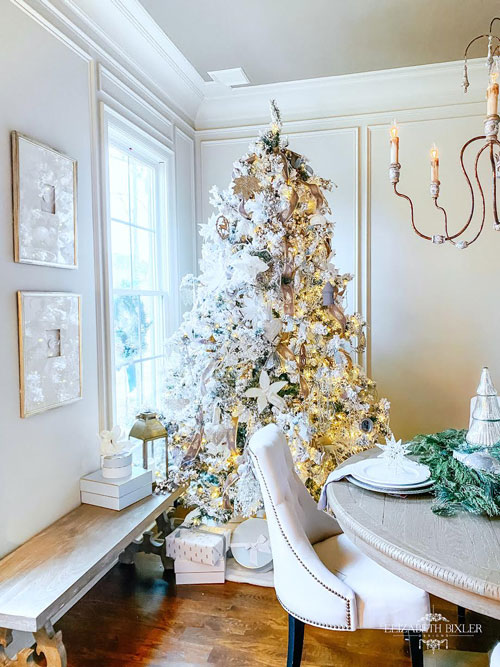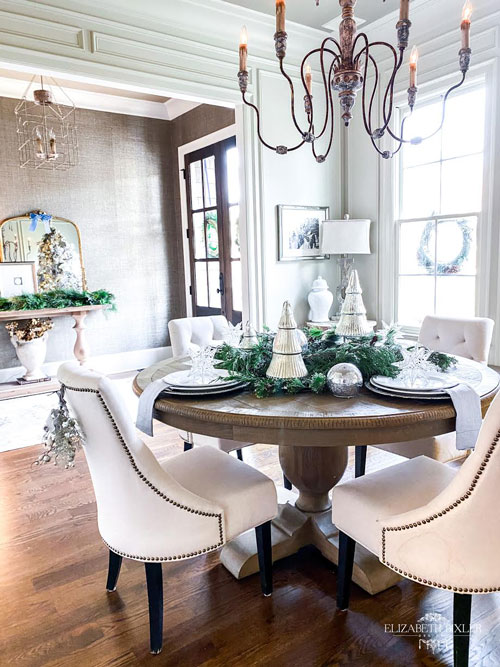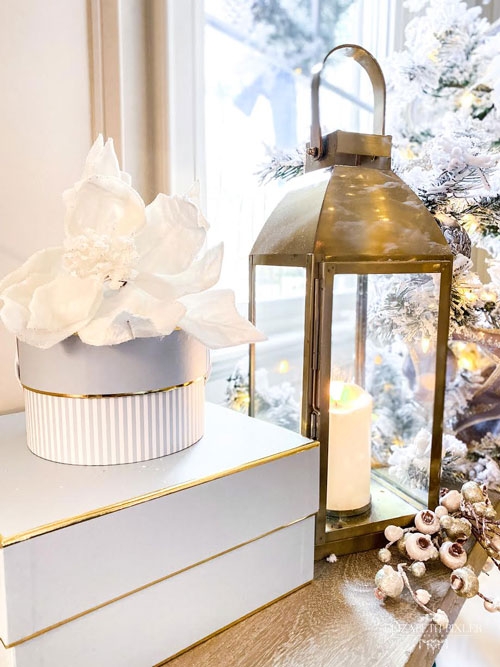 I LOVE the new Target Sugar Paper line this year. The blue is perfect for our decor. I added a few pomegranate sprays and changed the bows to velvet.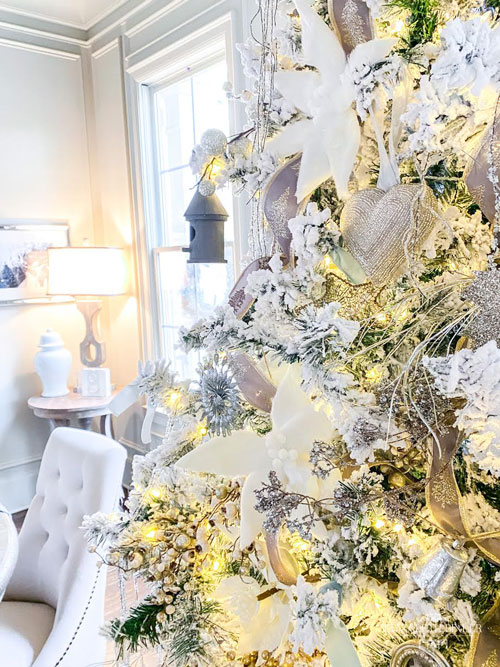 Formal
At first, I really wanted a sofa and two chairs in this space. After living here for a year, I realize this room is more comfortable being open and airy. Adding little bells, greenery, and bows gave a it the Christmas feel without going overboard.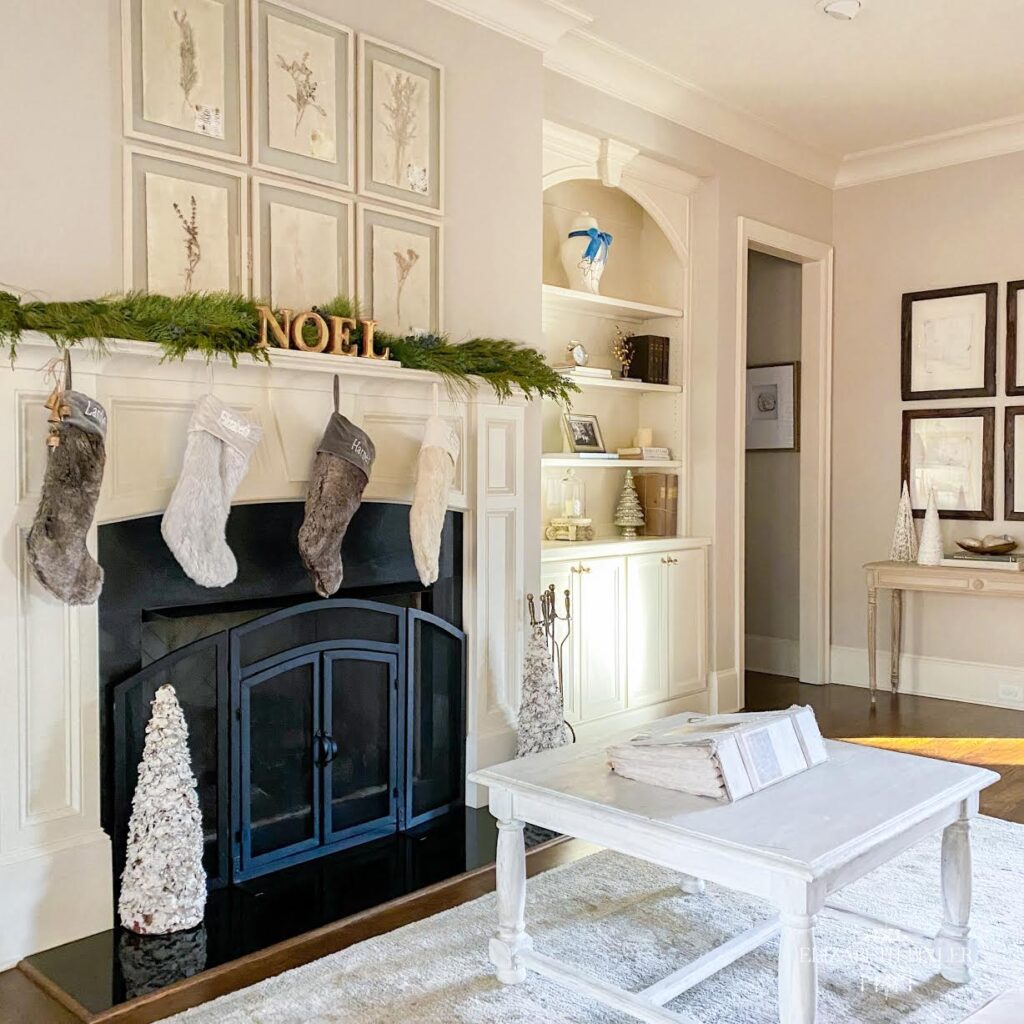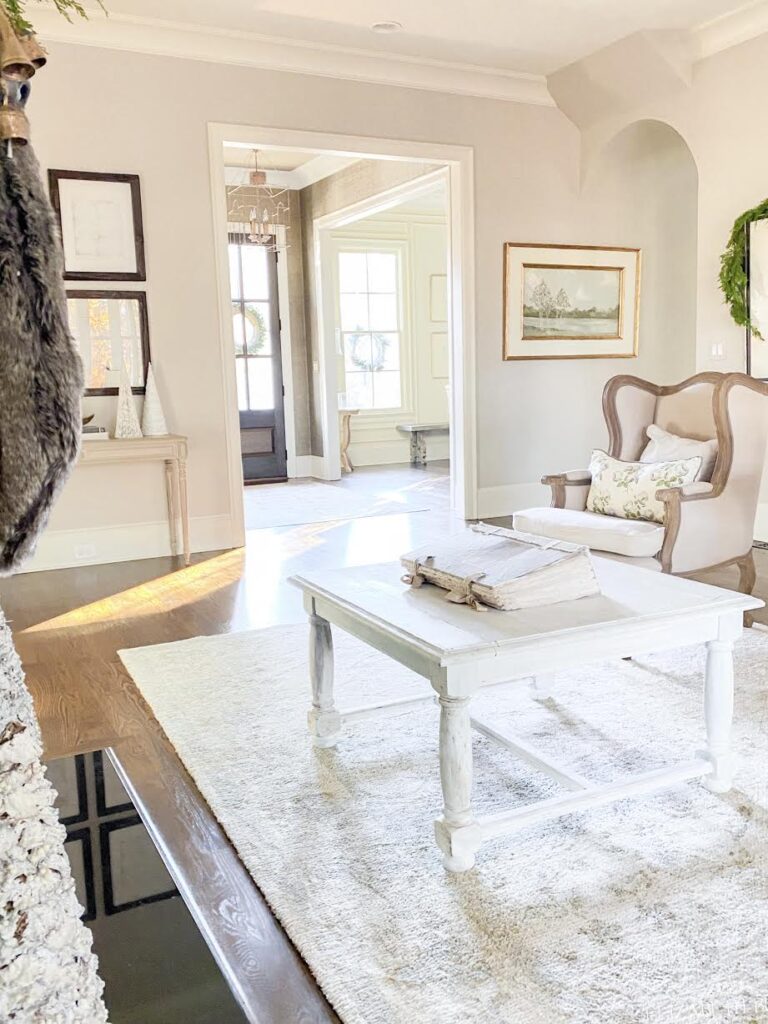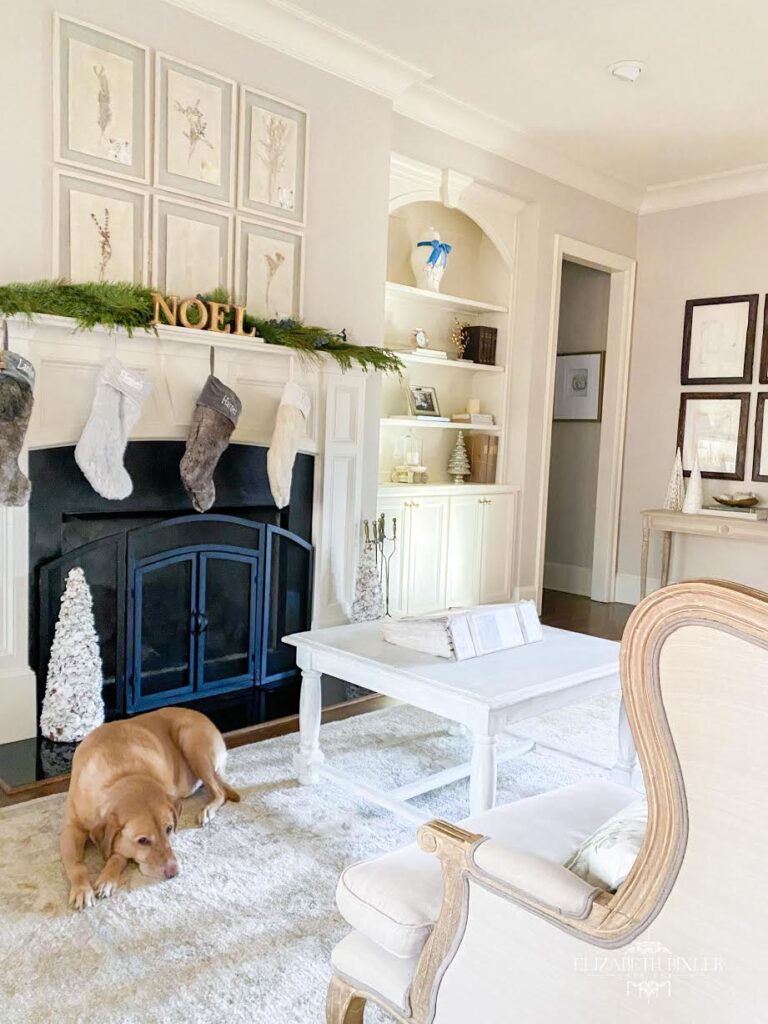 Casual
For the casual living space, I wanted to keep it open and airy. The house will be bustling with kids, so this is the last time we will see it clean for a while.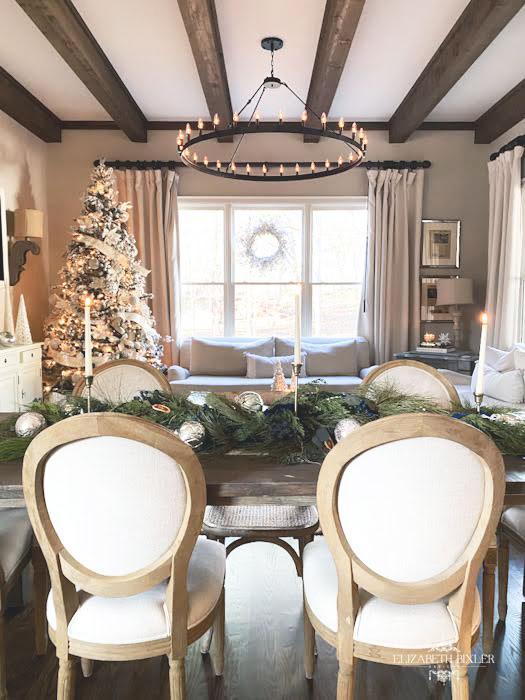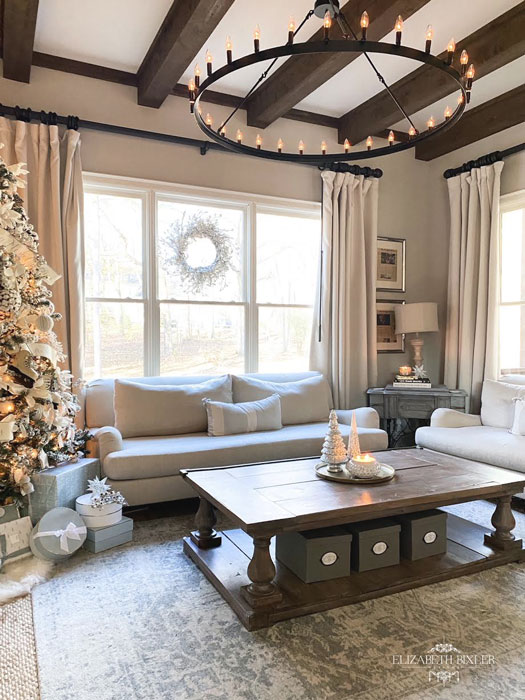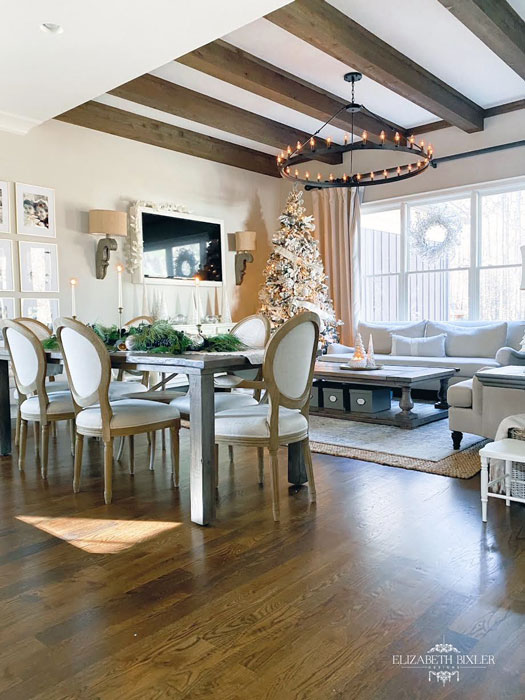 On a random LOVE note, these name tags by Dogwood Hill are EVERYTHING!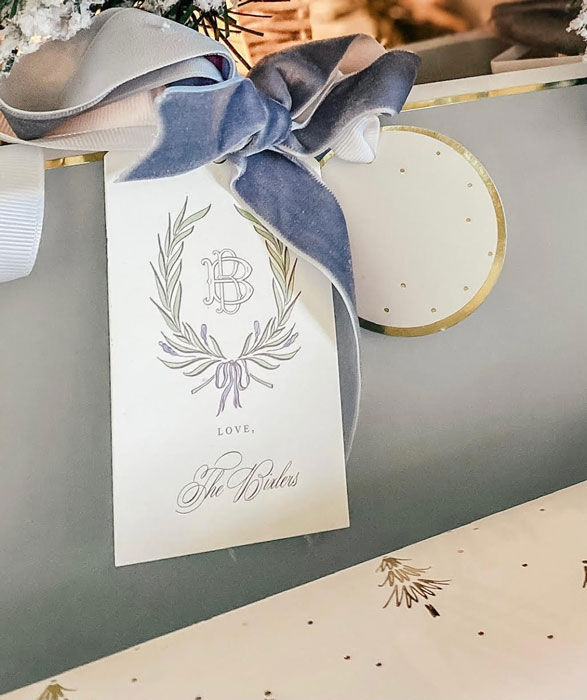 Harper's Room
Of course, Harper's room is always my real favorite especially now that she is of age to have ALOT of opinions. She has also developed my love for decorating so I have had to make a few compromises.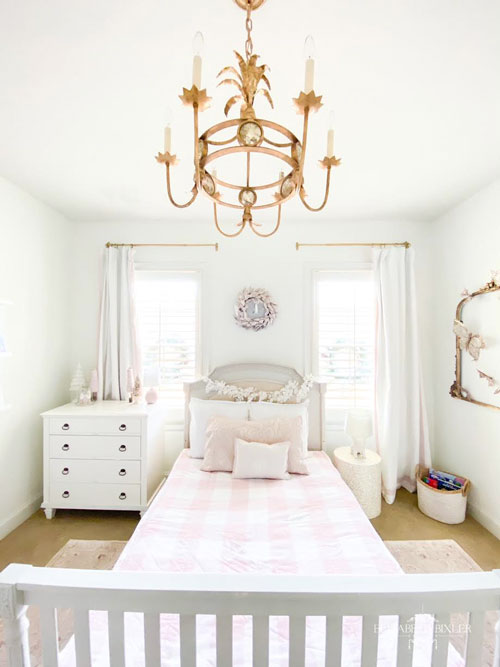 I really wanted to have wallpaper throughout this room and on the ceiling, but Landon reminded me that she will probably want to change it in a year. He was totally right. She is very much in a rainbow stage that I am waiting out.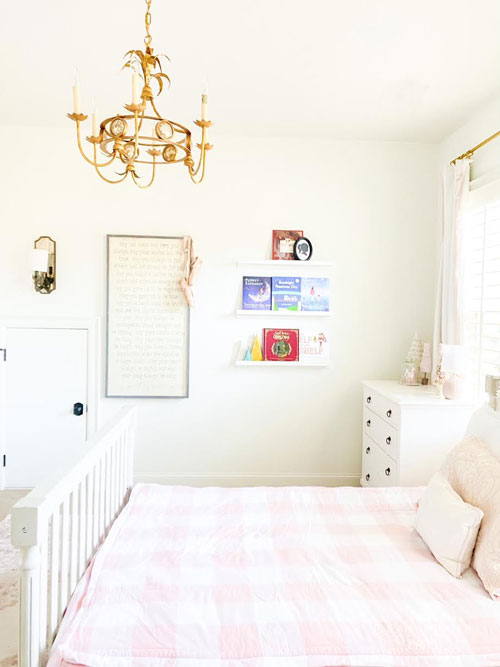 We have a ton of books we keep in baskets and bookshelves. This one is the only shelf I can manage to keep clean. One of my favorite sentiment is my old ballet shoes. I can't believe I can still wear them but would not dare try to actually stand on them. I'll just keep showing her old pics so she believes mommy could actually dance long ago.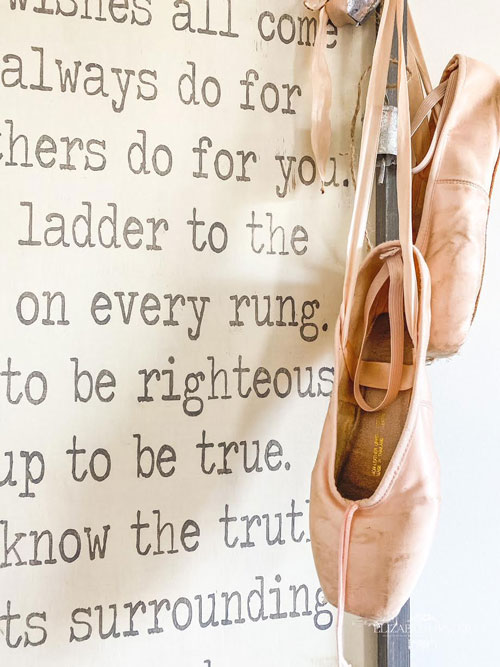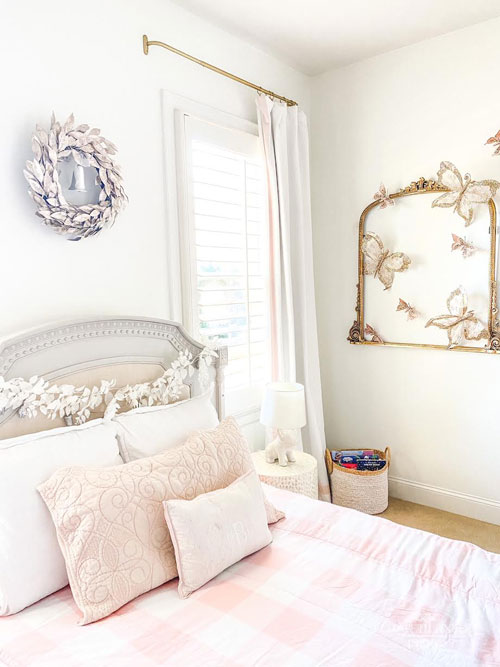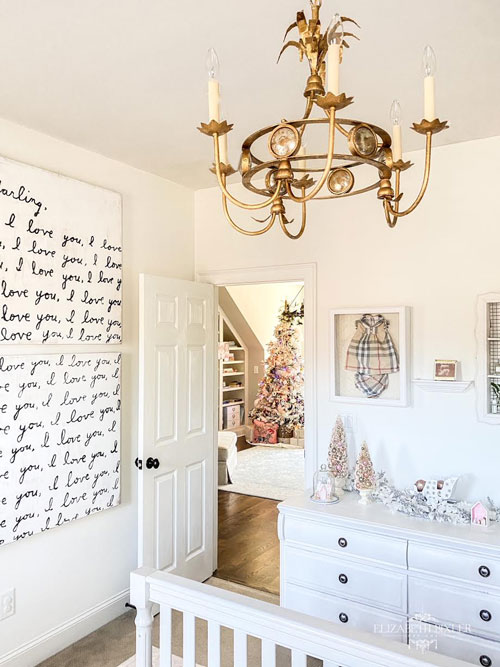 My mom made these adorable "cotton candy" trees for Harper this Christmas. She is very crafty and has influenced Harper so much.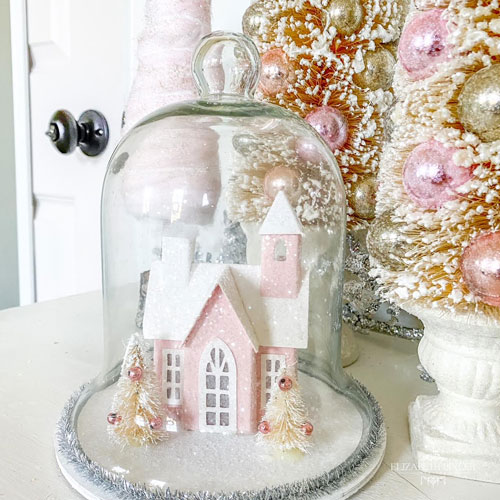 Guest Bedroom
For our first guest bedroom, I wanted to keep it very airy and minimal. I brought my love of blue and added a few greenery touches.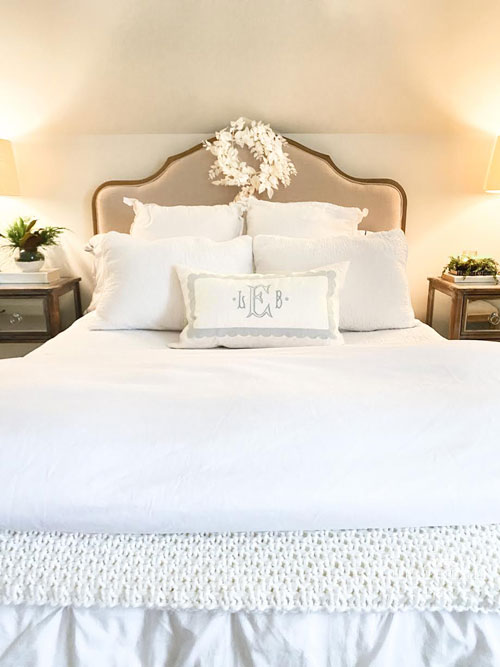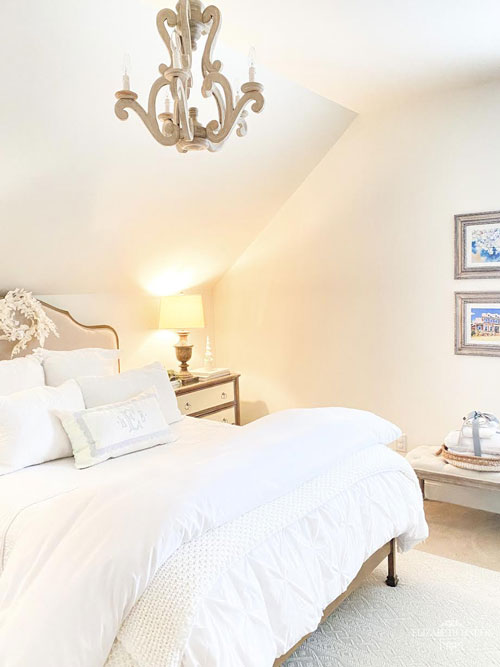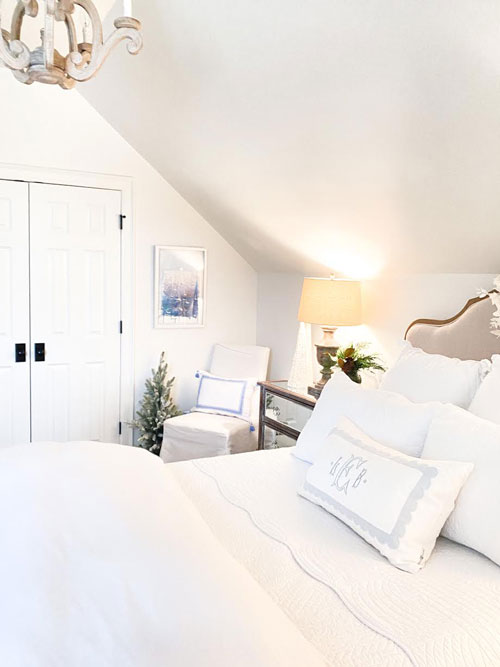 Thank you so much for checking out this post! To see any of our old home posts. click here. Please comment or message me for any questions!