One of the most stressful color choices I had to make was choosing our interior door color. The last home owner painted the trim Sherwin Williams Natural Choice 7011 . Because of its very warm white with a slight beige undertone, we loved the cozy vibe of this color, and our Duraseal Antique Brown floor stain looked so pretty with it.
CHOOSING A DOOR PAINT COLOR
For the purposes of this article, I am recommending these Benjamin Moore Door colors with SW Natural Choice trim and SW Wordly Gray 7043 (wall color) . Your lighting and surrounding colors will affect your results. I recommend using the actual paint and use it on a poster then stick to your instead of store bought swatches if you really are not sure what you want. I started by painting on the actual door, and that was a disaster. Finally, place the swatches in multiple areas and with the most natural light.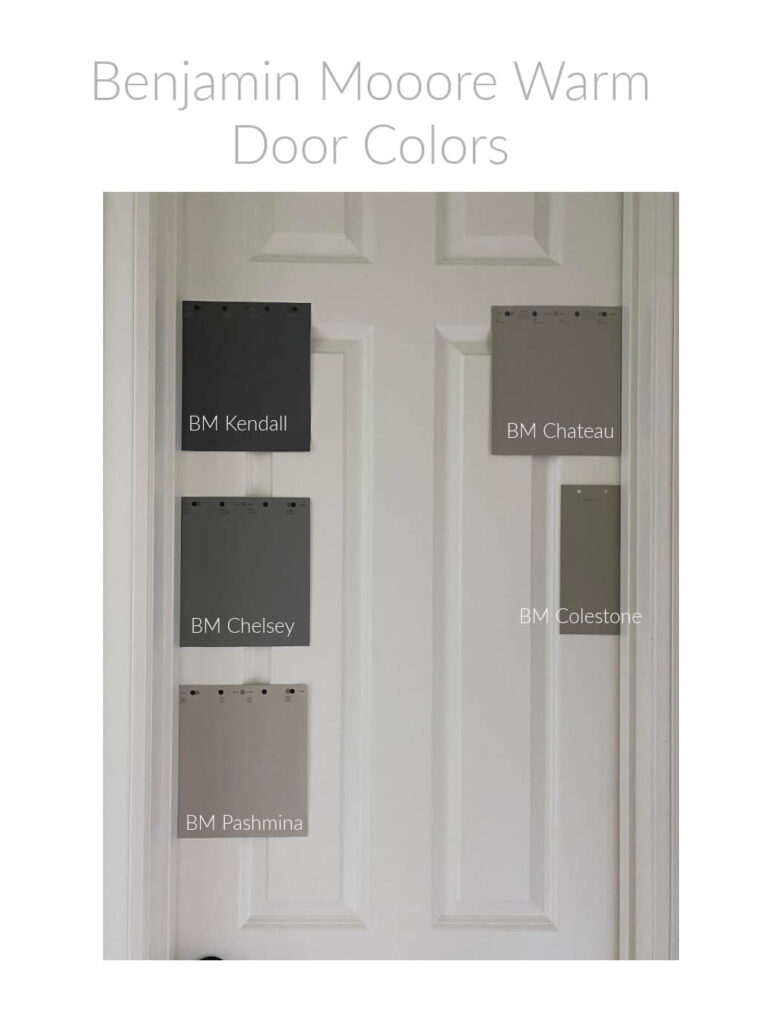 Our doors were SW Natural Choice. As pretty as it is, any shade of white is impractical for our life. When a door looks dirty, I can not help but think the rest of the home is dirty. Therefore, I clean all our doors at least every other day. Who has time for this? I realize that making the door darker will not actually keep the door clean, but it helps my sanity.
BLUE DOOR?!
Let's rewind to 2019 before I even tried any Benjamin Moore products on my own home. I have been obsessed with "cornflower", "french blue", "hydrangea", grey-blue" – whatever the color gods want to call these shades of blue- since with moved into our colonial southern home. I started with SW Stardew and SW Kyrpton . MISTAKE! I think this would go beautifully with a more neutral white trim and wall. Our home was way too warm, and the grey wall with blue door combo looked a little "kitschy".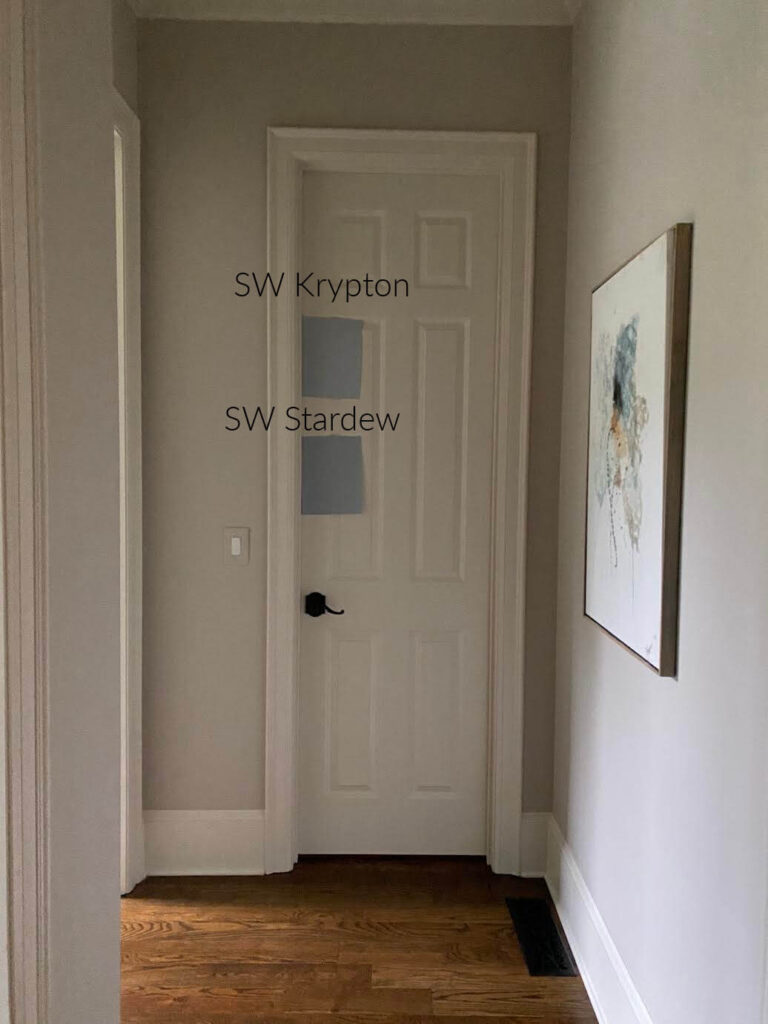 Frustrated, I went back to my old favorite Sherwin Williams Dovetail 7018 ! I loved it in our old home. It was gorgeous with the Alabaster and Collonade Grey trim . MISTAKE! It had too many purple undertones in our new home. In contrast, our old home also had a lot of natural light and very high ceilings. Furthermore, Collonade Grey had green undertones which I feel helped to bring out the green in Dovetail.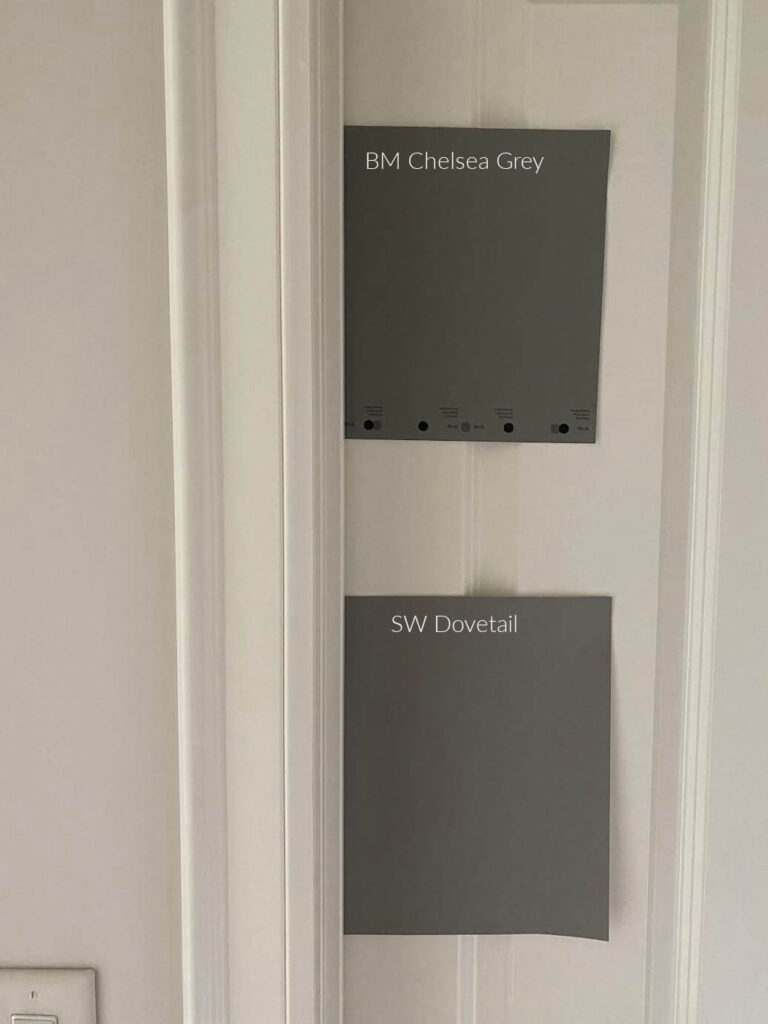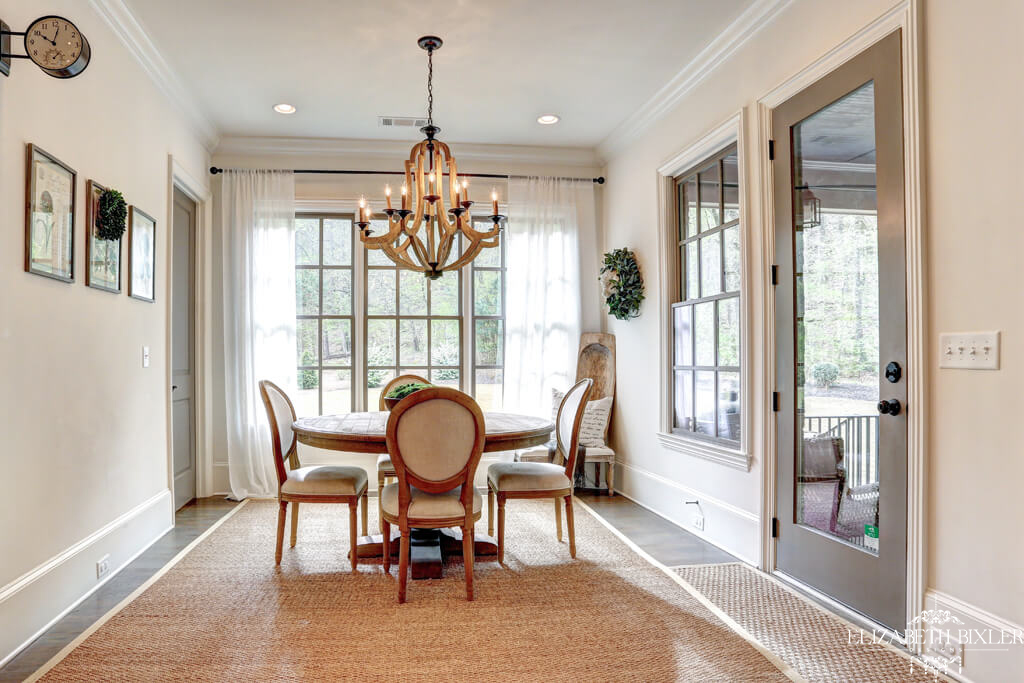 After feeling stuck, I decided to take a break and started concentrating on the upstairs doors. Some of you maybe wondering why I painted the doors different colors for different levels. This maybe a faux pas, but I felt like our home was broken up enough for this not to matter. If this was an open floor plan with an open ceiling on the main, I would say you need to stick with the same color for all doors. To save money, I tried painting the upstair doors myself using Sherwin Williams. I sanded the door to create grit, but it still took 4 coats of SW Intimate White 6322 over Natural Choice for Harper's room.
Tip: If you do not have the time or energy, hire a pro.
Pro Cost to paint doors (without material) : around $125 per door (front and back)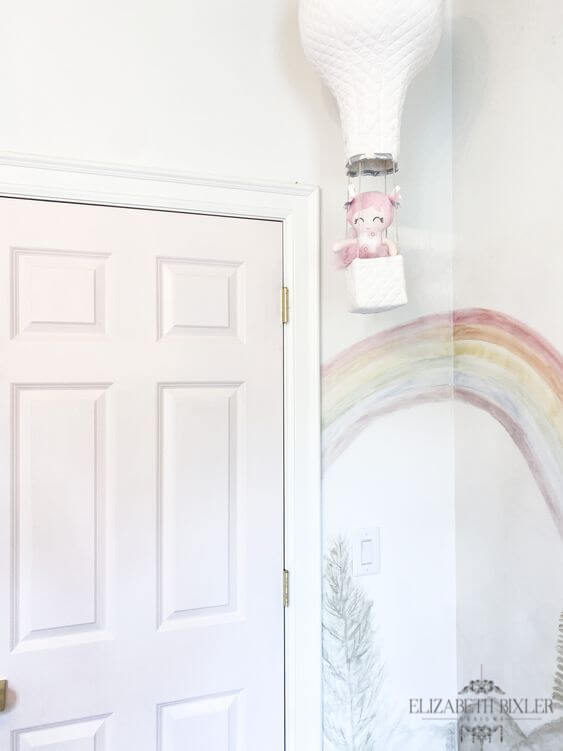 Because the general contractors I worked use Sherwin Williams, I have always used Sherwin Williams Cashmere. I also LOVE Sherwin Williams Color Visualizer . It's not 100% correct, but at least it gives me a better idea of what I want.
I really wished I would have tried Benjamin Moore a long time ago. While slaving away on the upstairs doors, my husband was using Benjamin Moore's White Dove in our dining room. For me, the big selling point was my husband. He said it was easier to use and covers way better. I tried it myself and loved the results! I also love White Dove as much as I love Alabaster.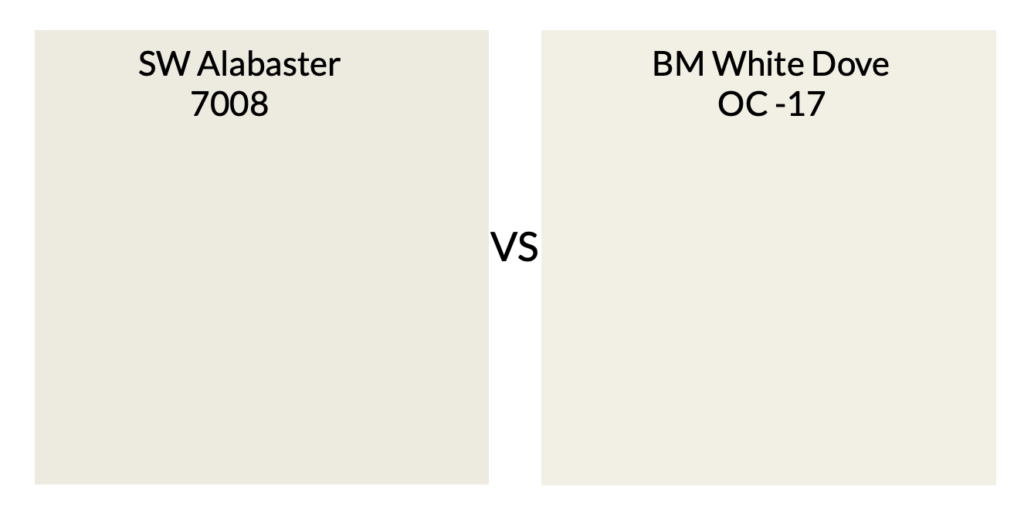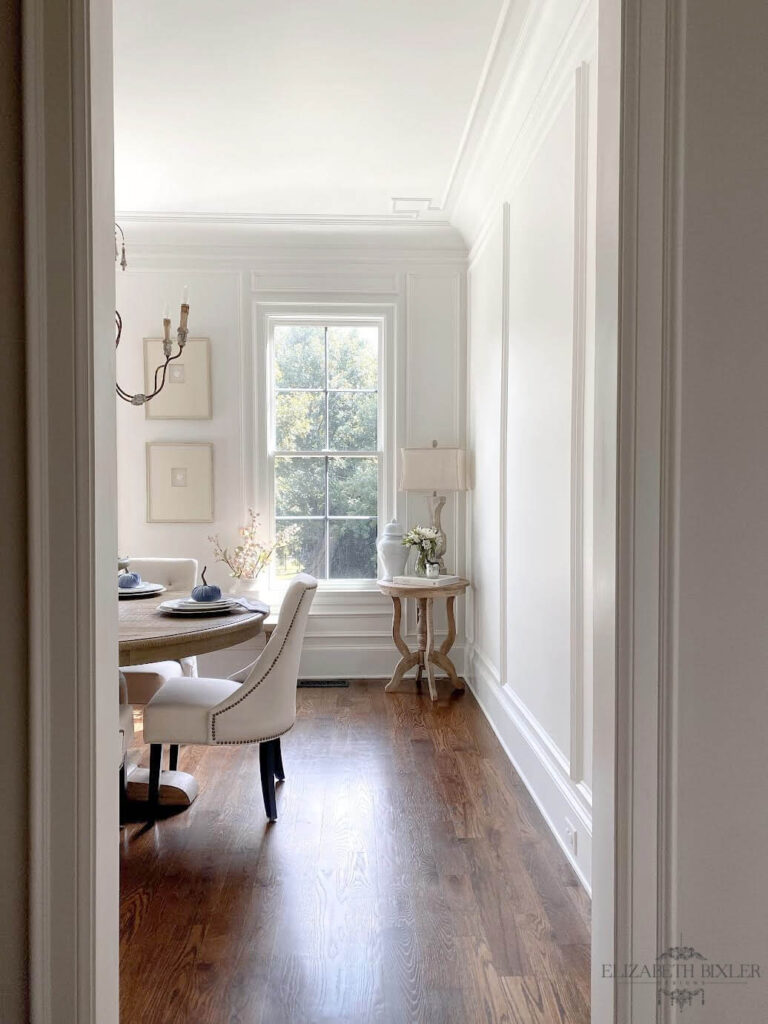 Benjamin Moore was in the Bixler household from here on out.
The colors down to five contenders:
Benjamin Moore Kendall Charcoal HC-166
Benjamin Moore Chelsea Gray HC-168
Benjamin Moore Pashmina AF-100
Benjamin Moore Chateau CSP-140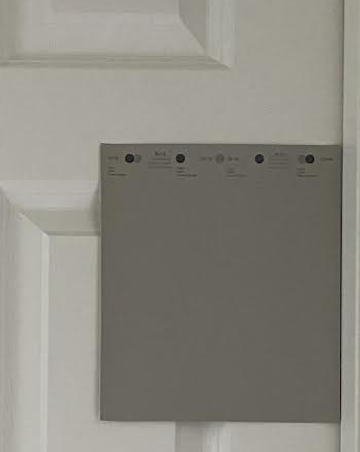 Benjamin Moore Colestone CW-60
Benjamin Moore Chelsea Grey HC-168 was the winner. Personally, I loved BM Chateau but was outnumbered. Chelsea Grey was bold with an undeniable mood that wont the majority over.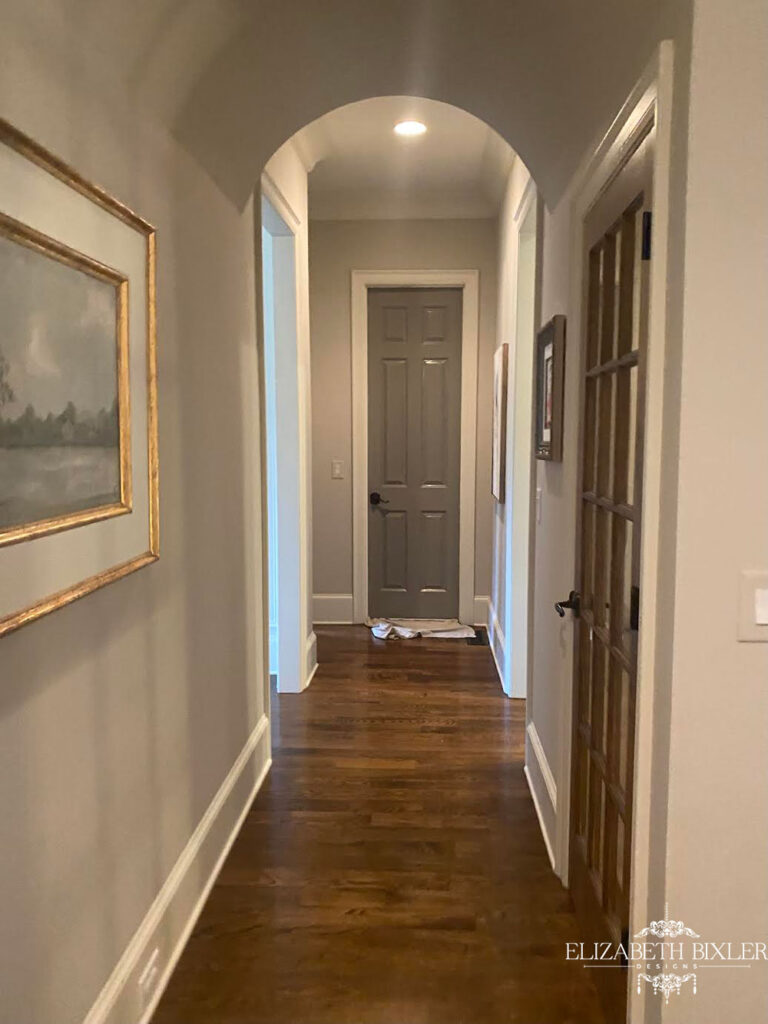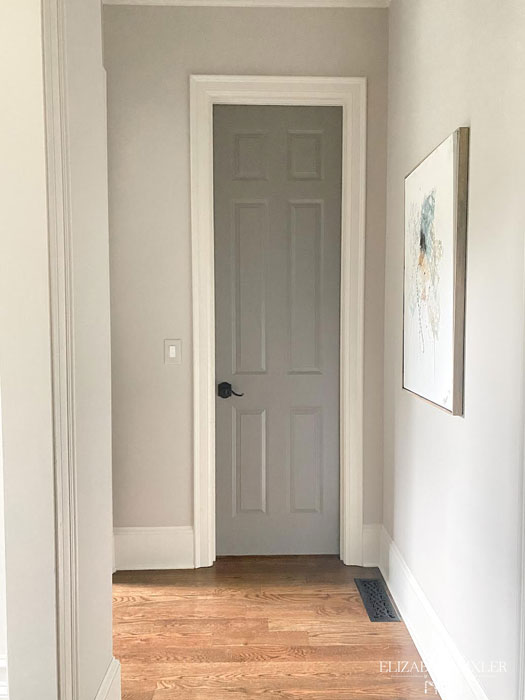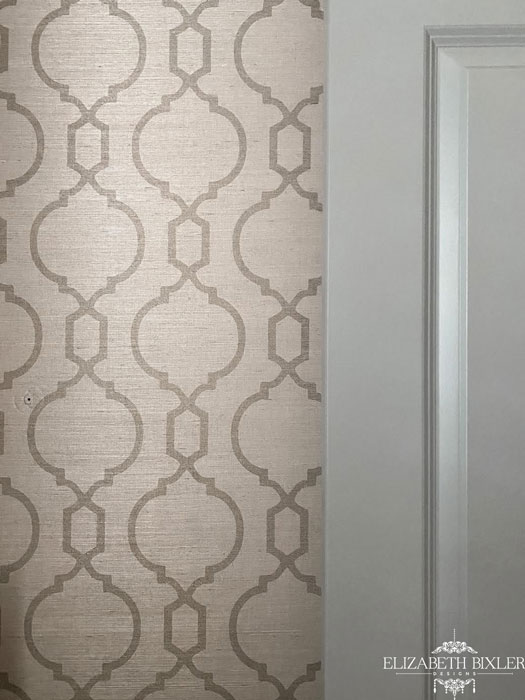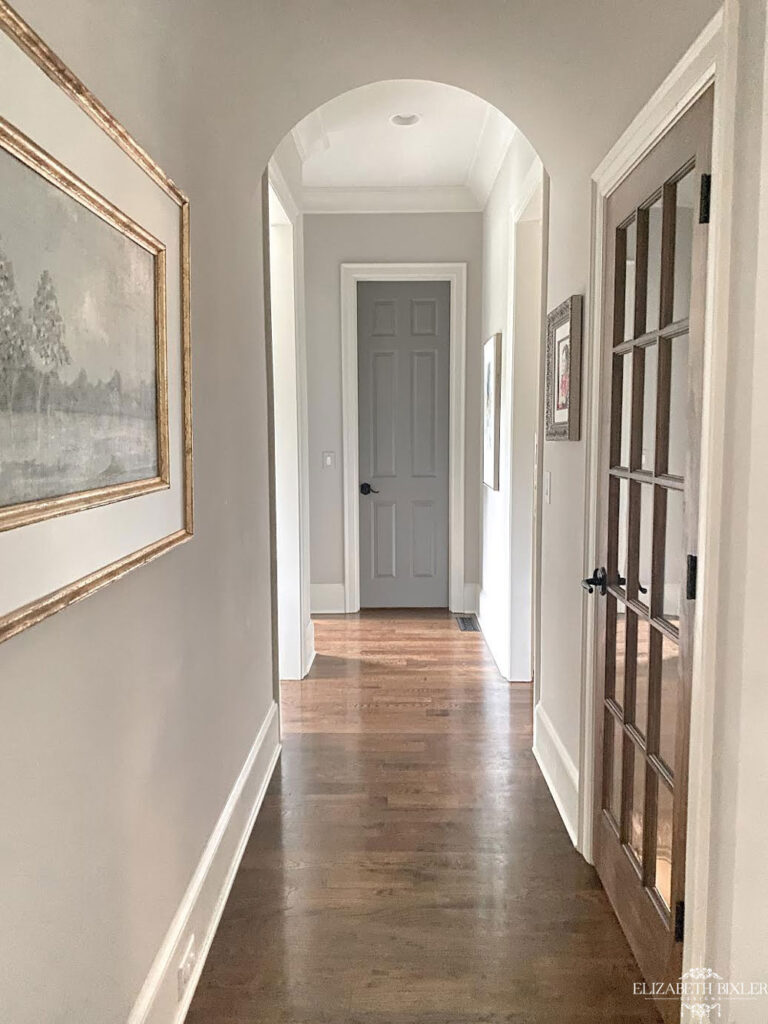 Thanks for checking out the blog!!