our loft : a rustic 
sanctuary in the city
I bought our loft as a single girl living on her own as a flight attendant in September 2010. A lot of homes were in foreclosure so I was able to afford something I normally could not. Because I was living on a reserved flight attendant salary, I was not able to afford much furniture either. Luckily I had an incredible dad who helped me build my dream loft. Lofts may seem like a trend, but they are special. They have a unique design and can be used  in many different ways. I chose mine for home and work with a little mixed in play.
I have so many amazing memories in this loft. My favorite one would definitely be meeting my future husband who lived four floors under me, and who I never even saw until two years after living here. I have met so many amazing and creative people that are truly inspiring. The Stacks – in Atlanta, Georgia- has all the character of a New York loft with an awesome community.
living room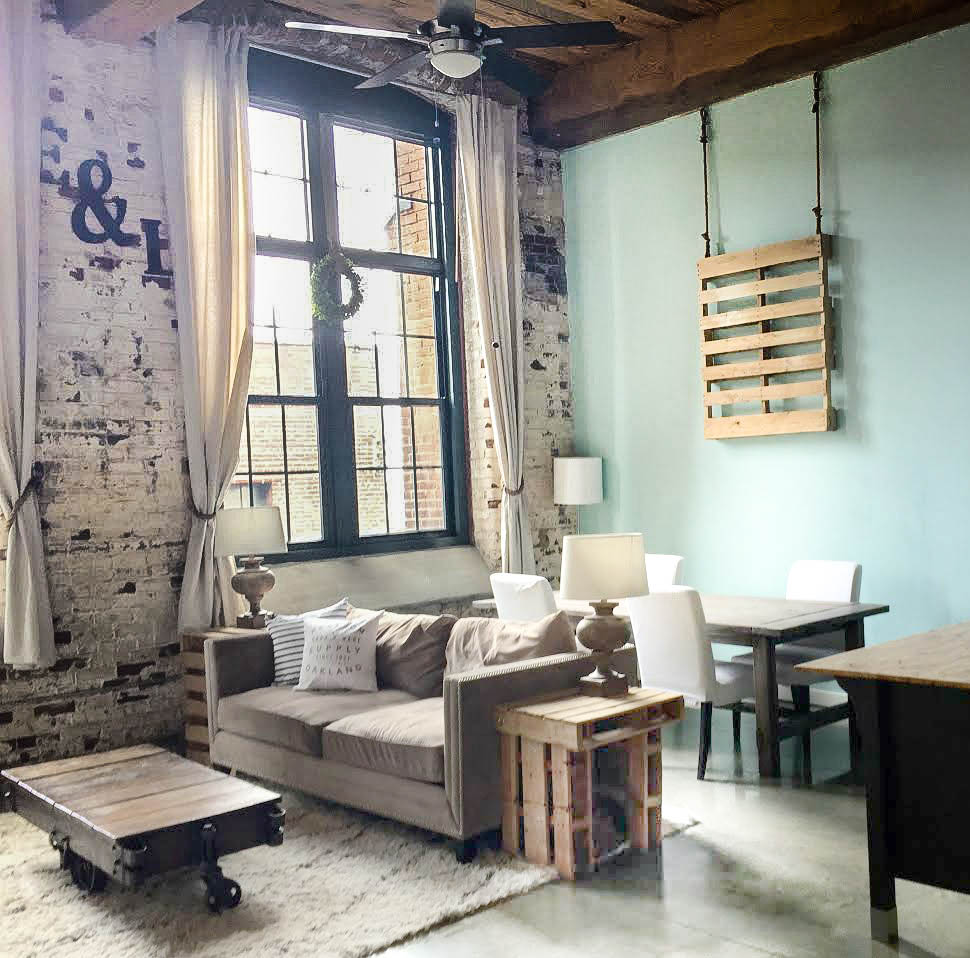 Wall Color – Olympic Blue Dusk
Trim- Behr Falling Snow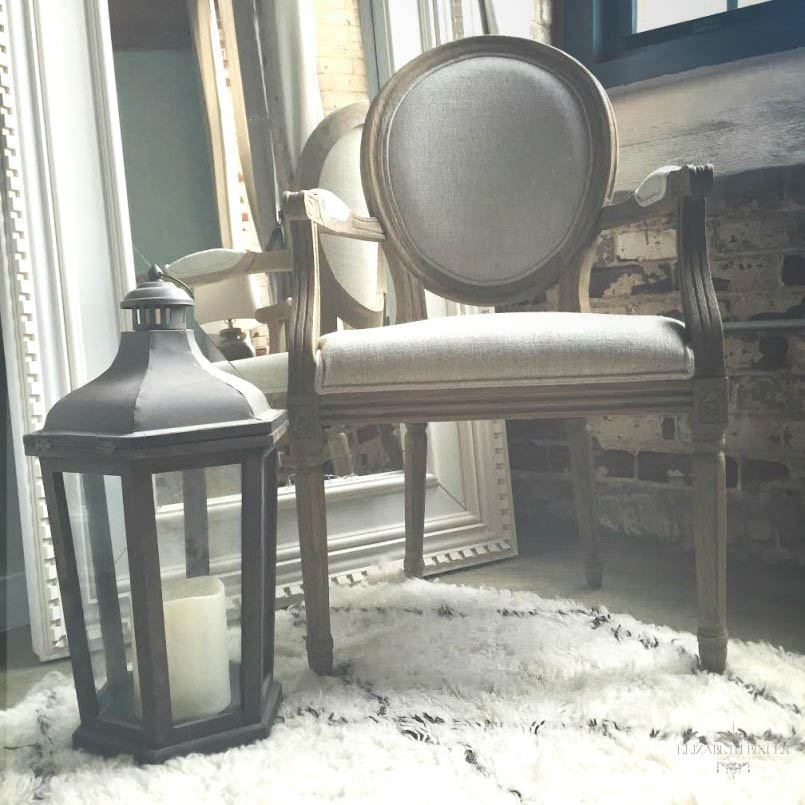 Chair – Restoration Hardware
Lantern- Home Goods
Mirror- DIY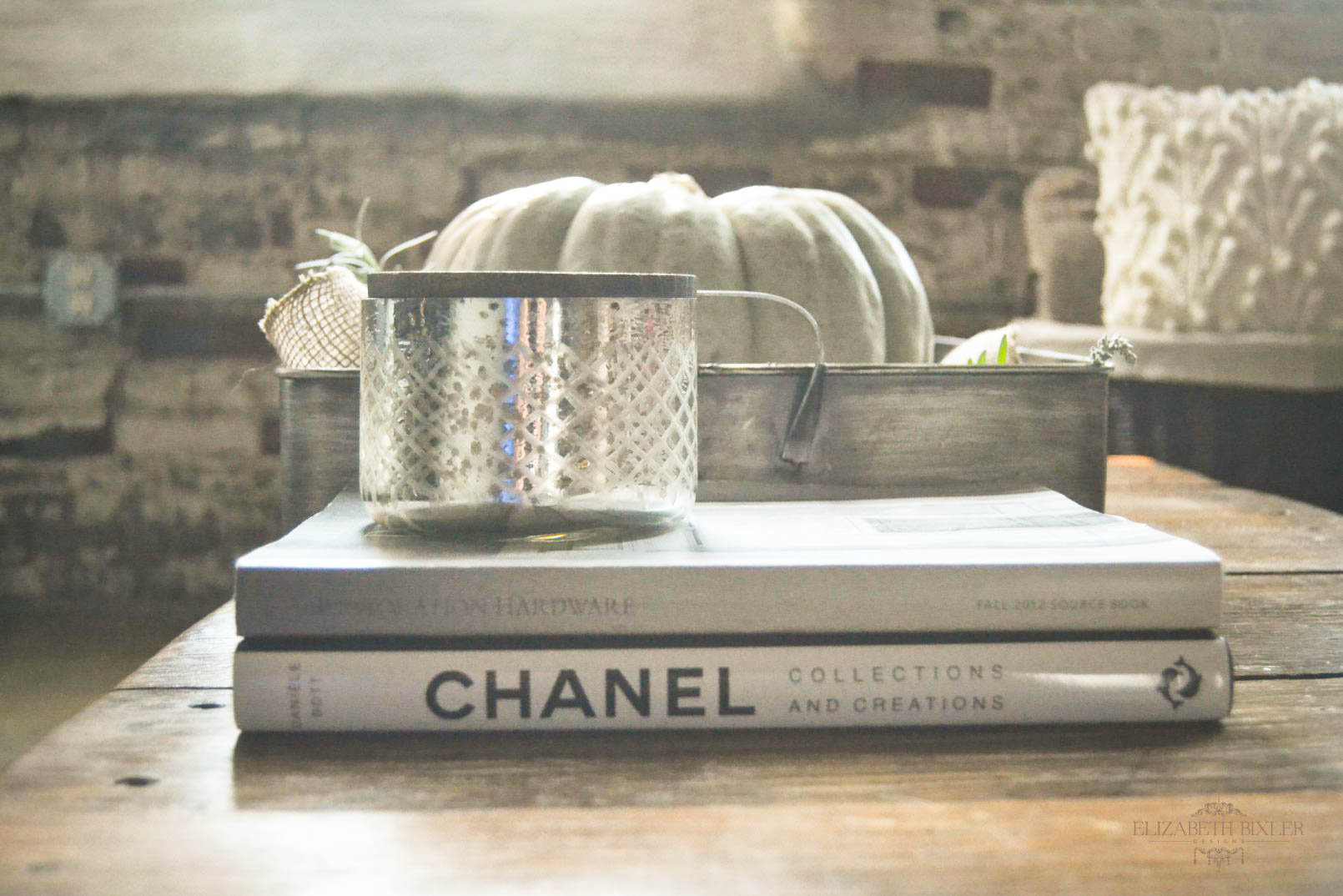 Coffee Table – DIY
Book- Amazon
Candle- Sugarboo
Tray – Hobby Lobby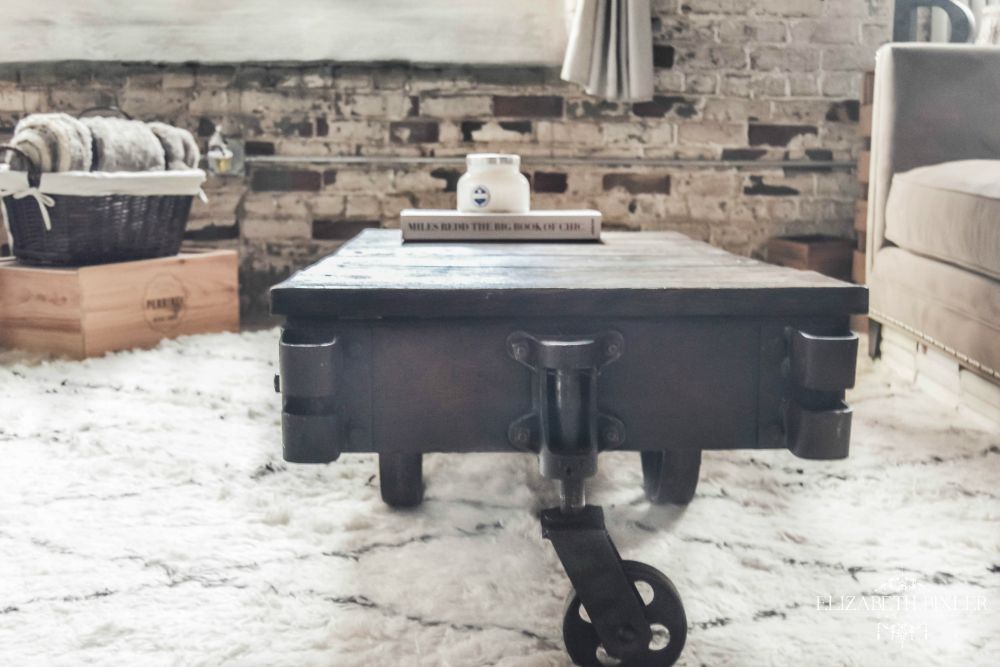 Candle- Anthropologie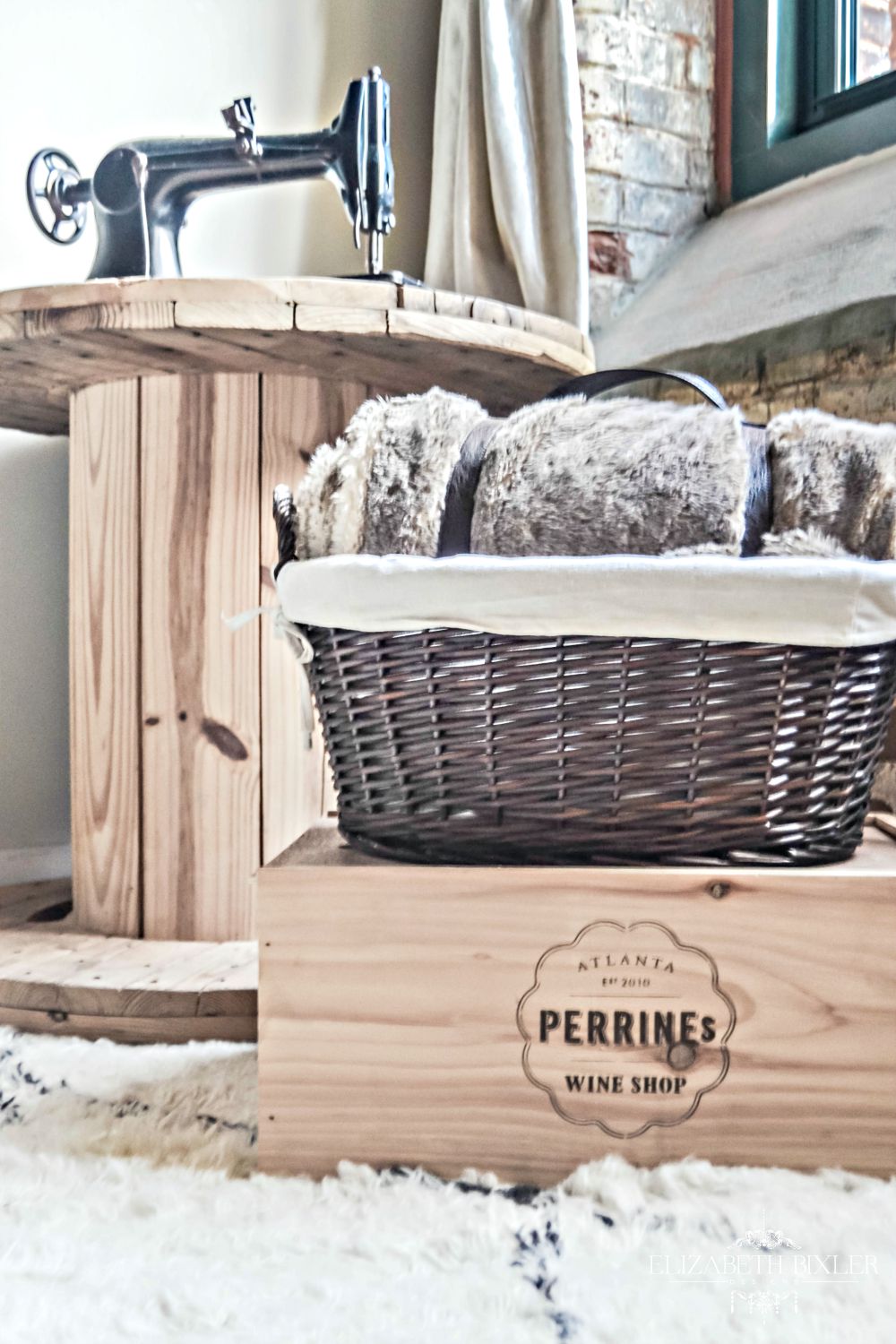 Wine Box- Perrine's 
Basket- TJ Maxx
Blanket- Restoration Hardware
Table- Cable Spindle
Sewing Machine- Antique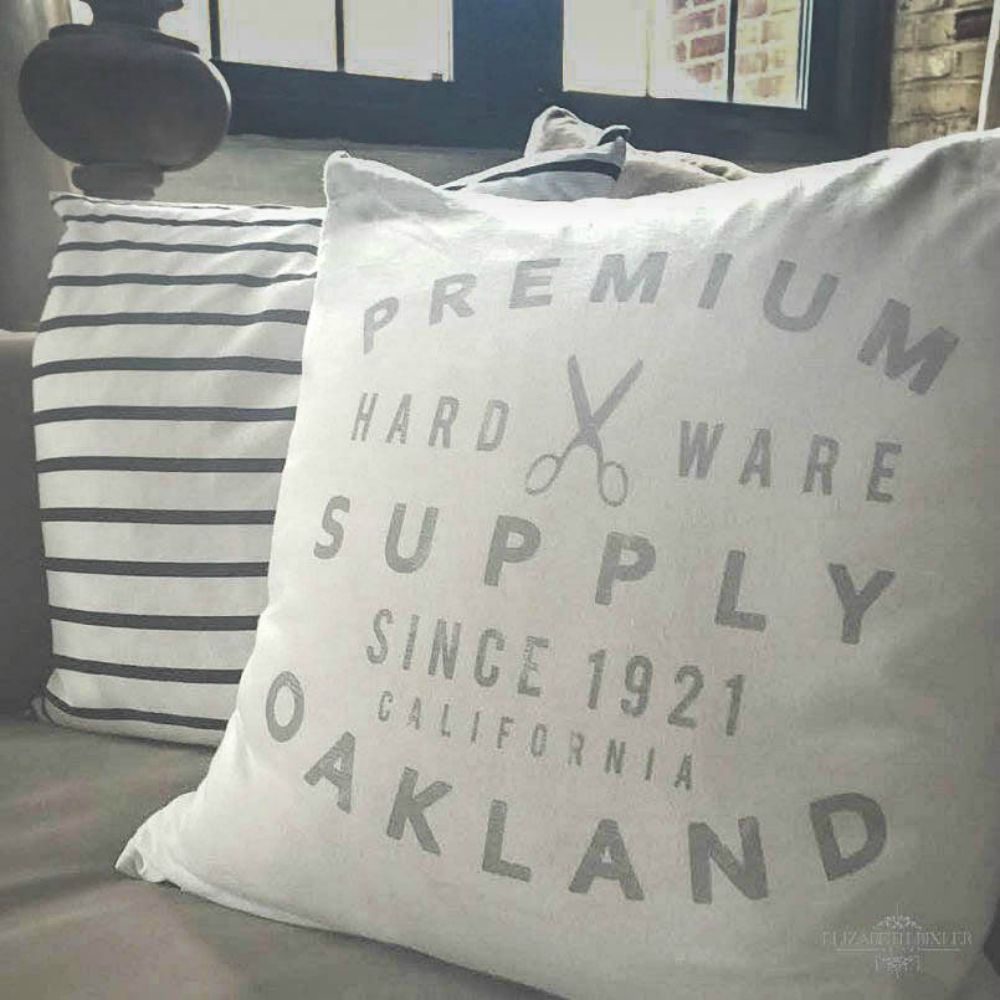 Pillows – H&M
Couch- Macy's
Pallet and End Tables– DIY
Lamps- Target
Curtains- DIY
Fan- Lowe's
dining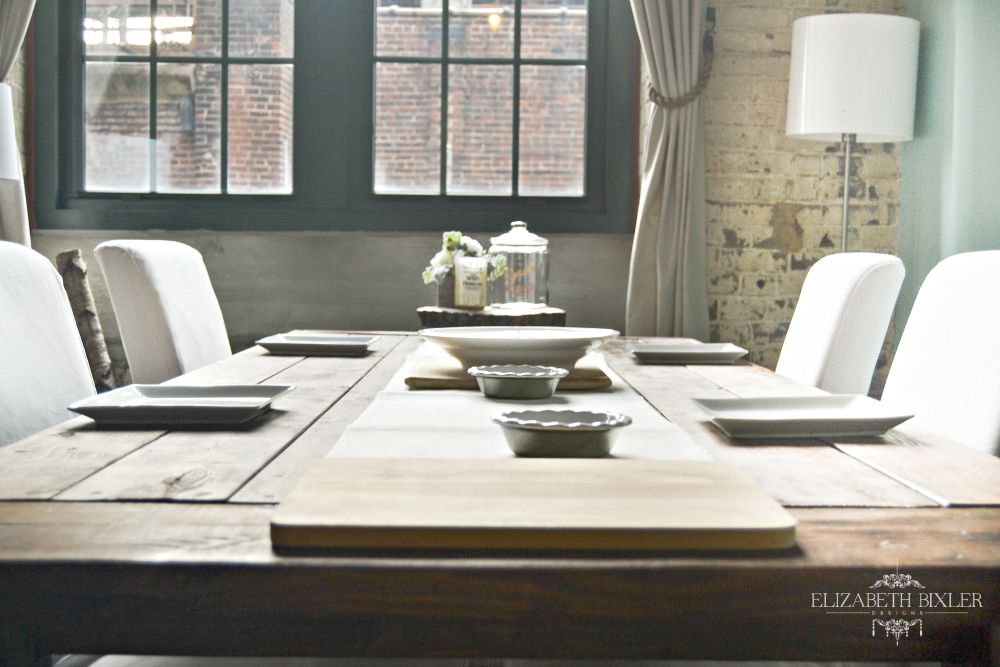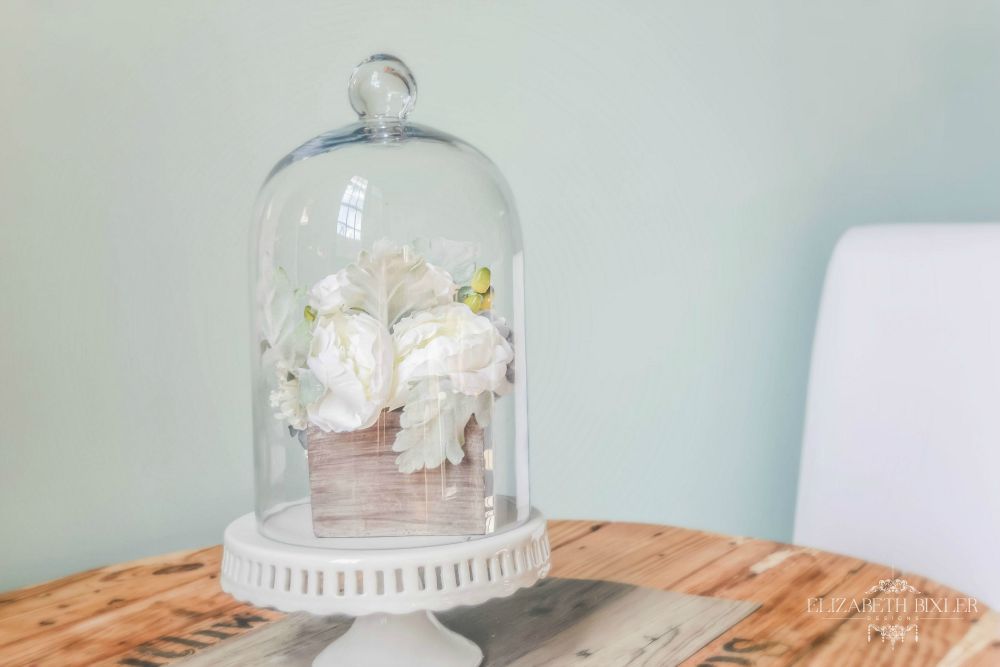 To see DIY on this farm table, please click here .
Chairs – Ikea
kitchen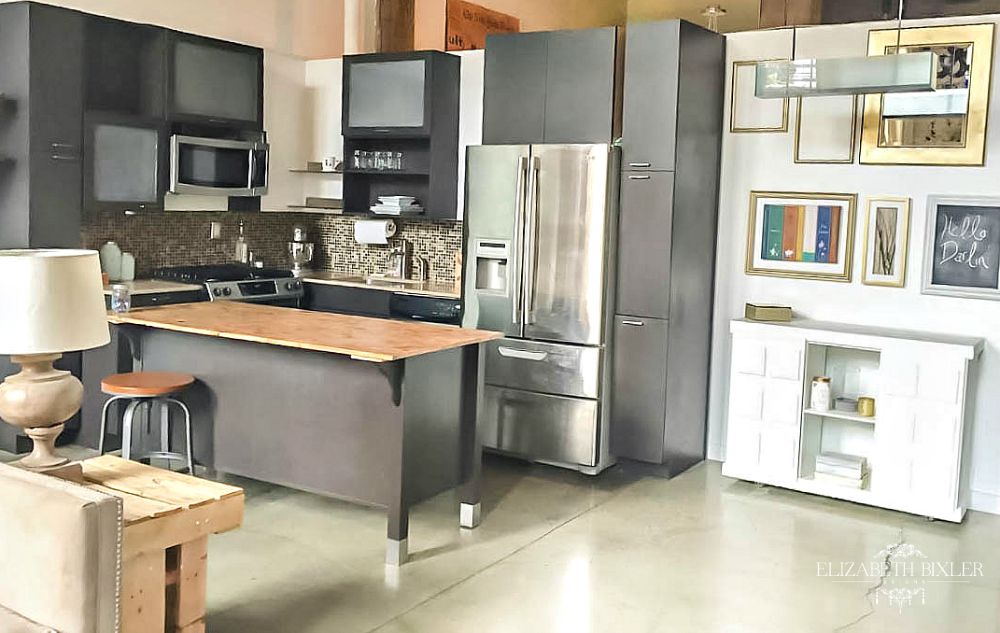 Wall Color- Behr Falling Snow
Cabinet Color- Behr Specialty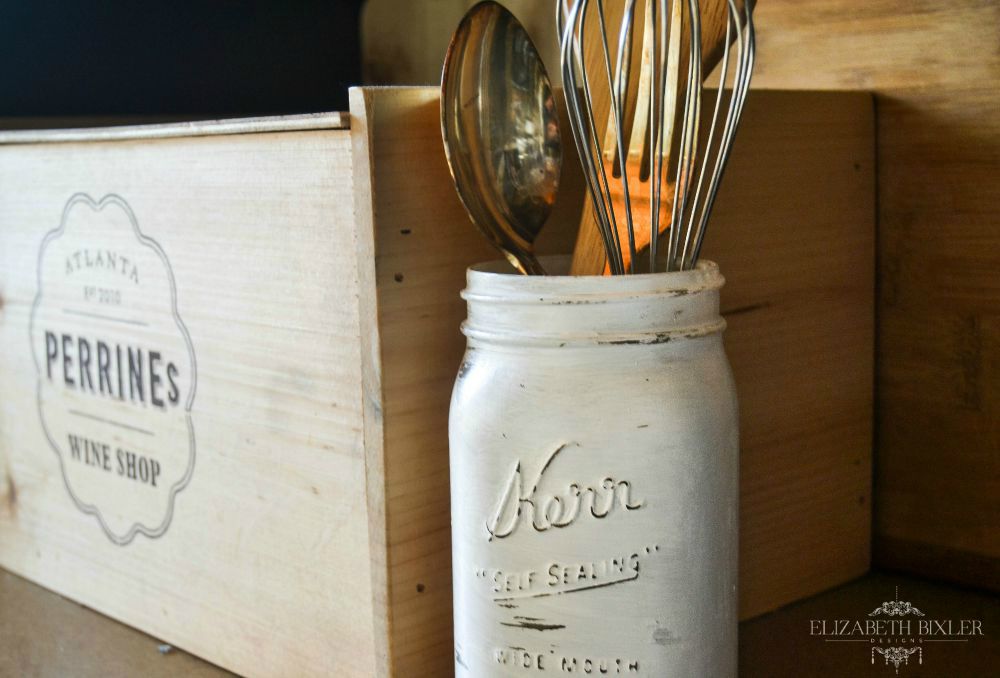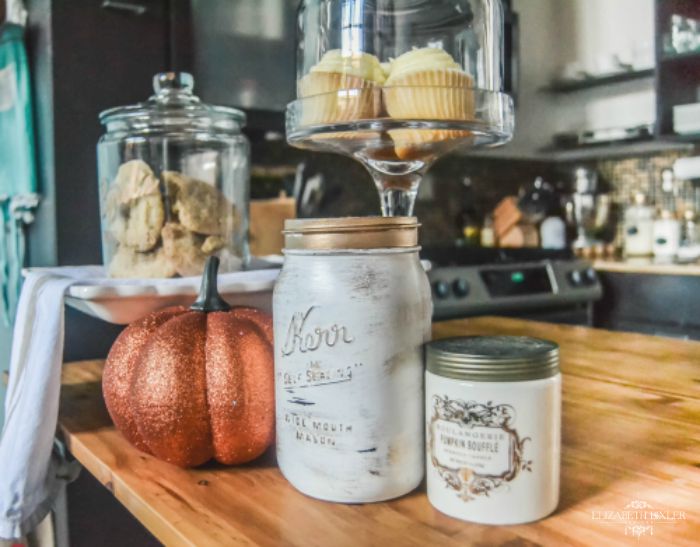 Mason Jar – DIY
bedroom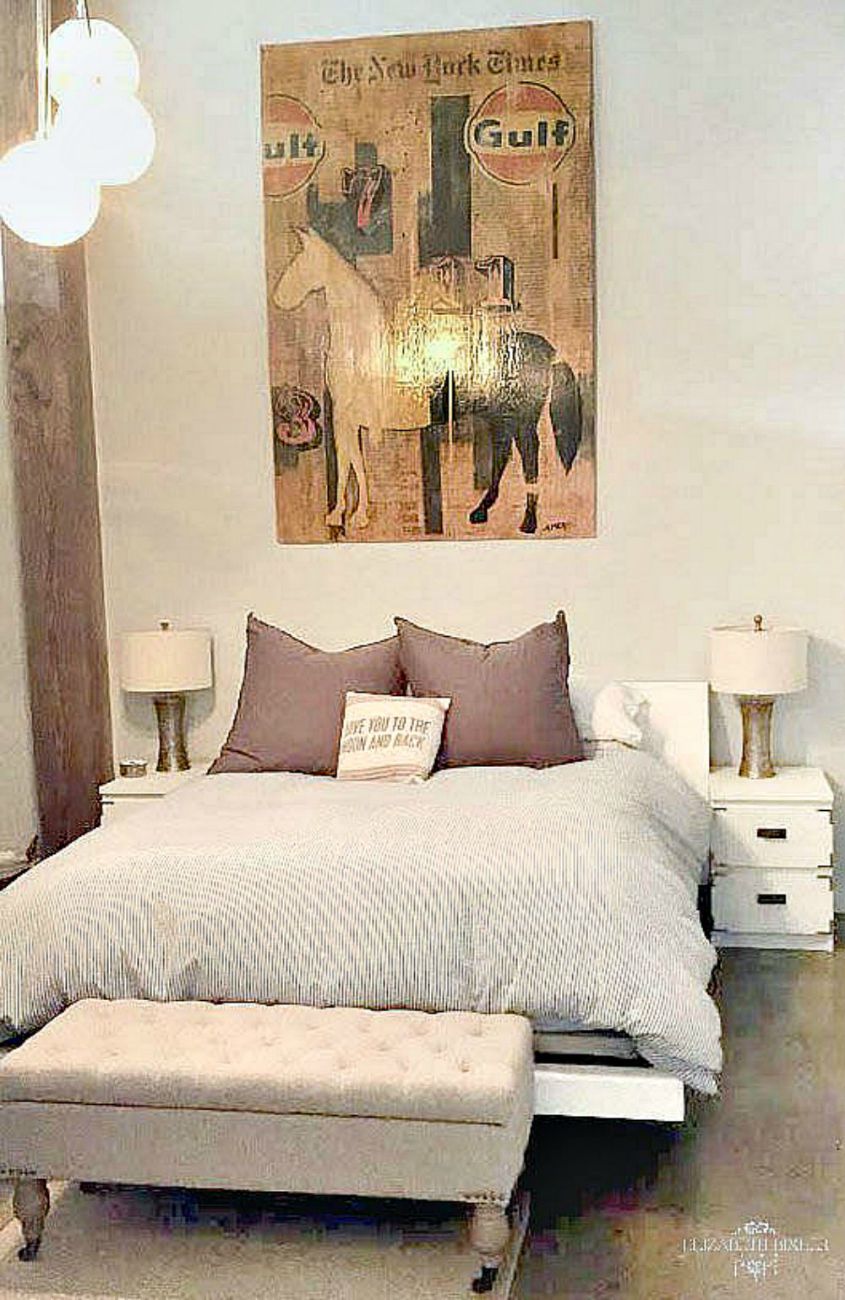 Wall – Color Place Cloudy Morning
End of Bed Storage – Marshall's 
End Tables – DIY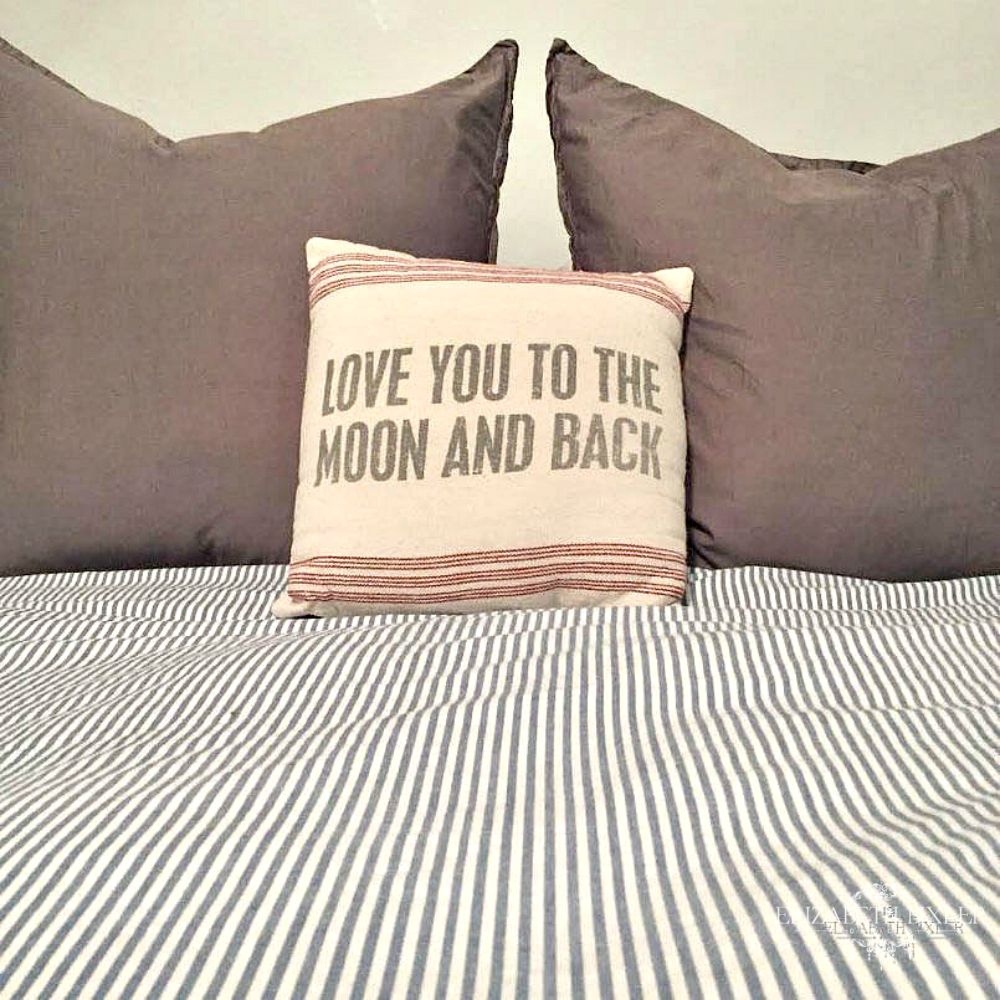 Bedding- Ikea and Restoration Hardware 
 bathroom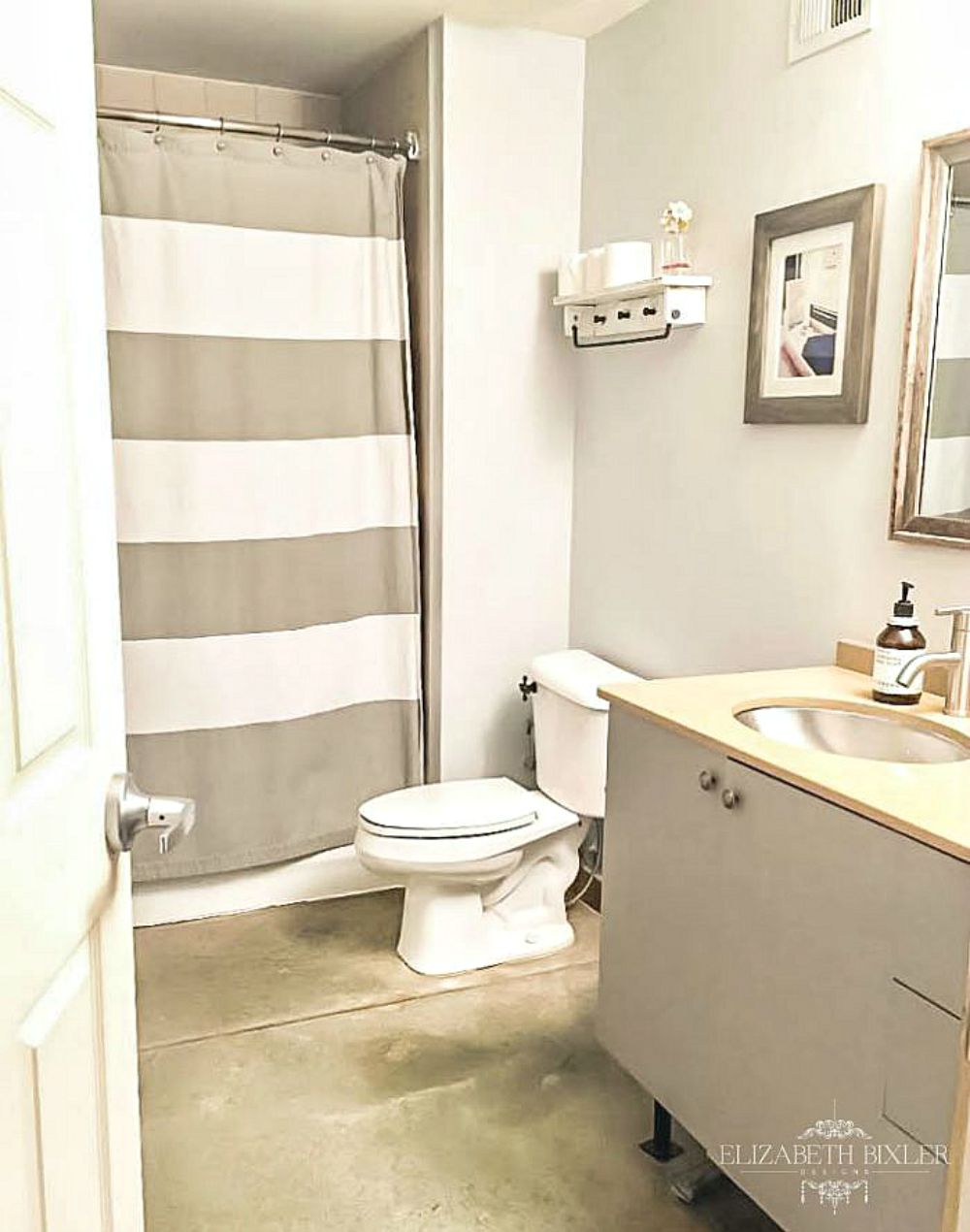 Wall Color- Color Place Cloudy Morning
Shower- West Elm
Shelf- DIY
Click Here for DIY. 
hall
Hall Wall- Behr Elephant Skin
Table- Restoration Hardware
Candle- Anthropologie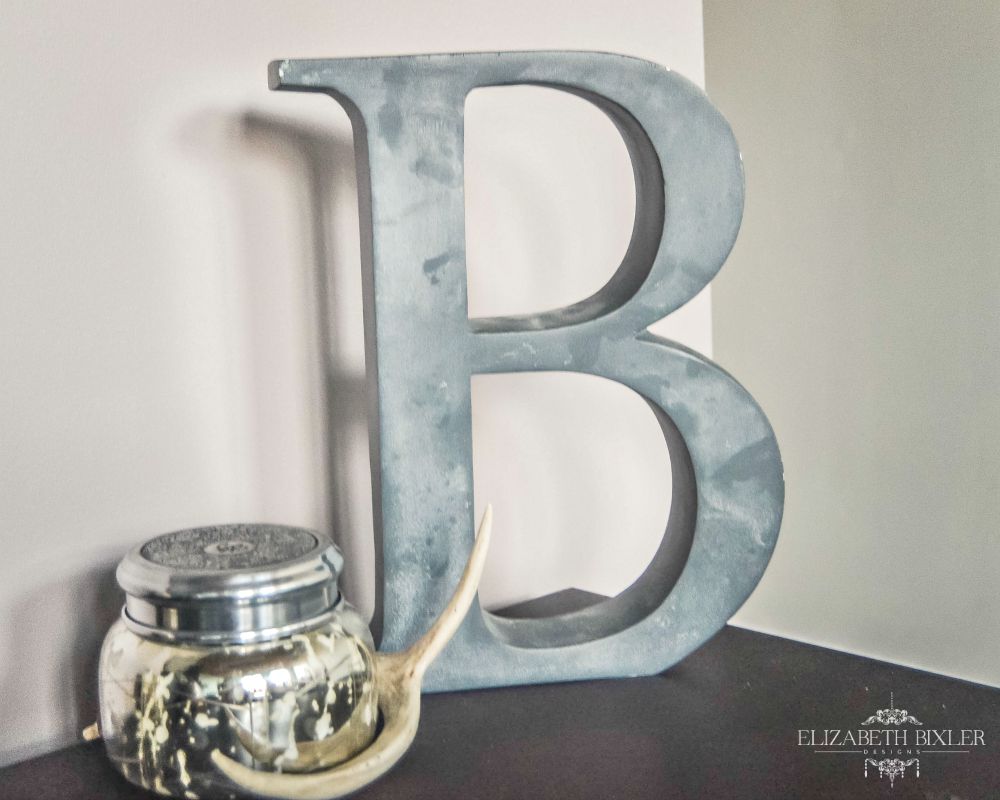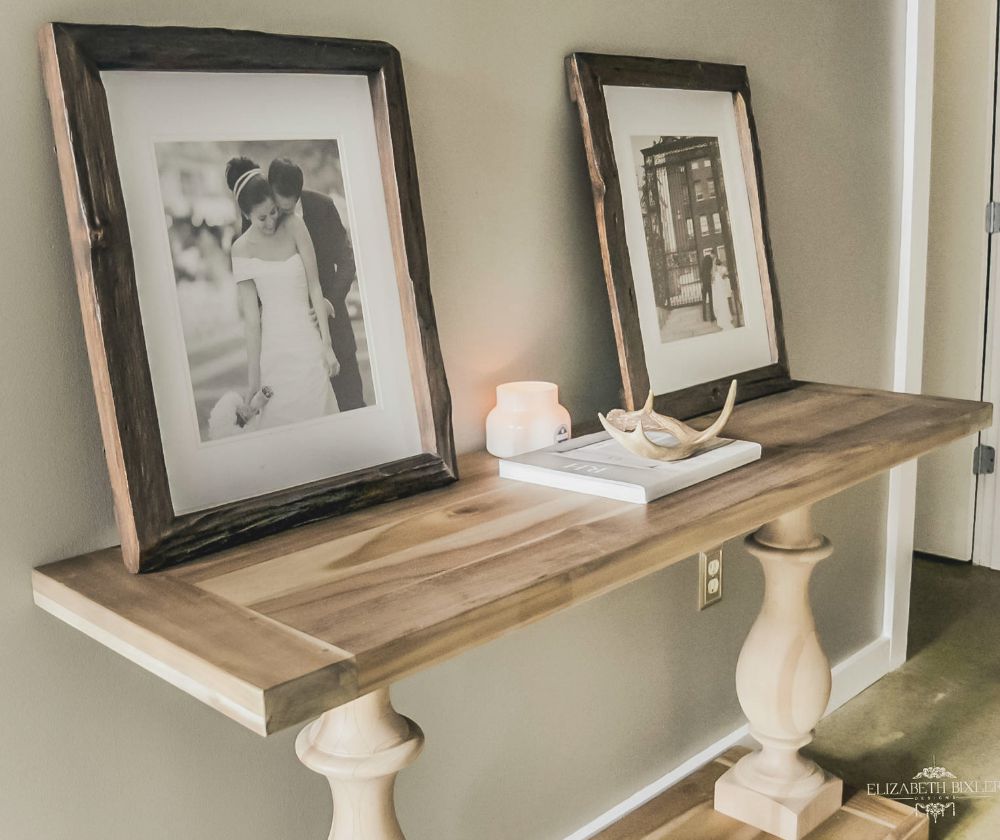 Thank You For Looking!!