One of my friends is buying a new house and asked me to help with her office and dining area. I was honored and could not wait to go shopping. I love that her style is unique yet open-minded to new things. We shopped from 9-5 this past Thursday, and I was very inspired afterwards. We mostly talked about her office which sparked a few different Office Boards… I will be updating throughout the week with different ideas, but here is the first one.
I LOVE gold right now but question it's staying power so I wanted to just add gold accents (things that are easy to change). At first, I thought a gold striped wall would be cool, but that would not be something you could change with a trip to the store. I also thought a distressed gold chandelier, but that change may get costly and time consuming. So, I added a few gold disposable pieces or pieces you can easily spray paint to whatever color you want and I added peach because I love the combination. I also chose a white wall and trim for versatility.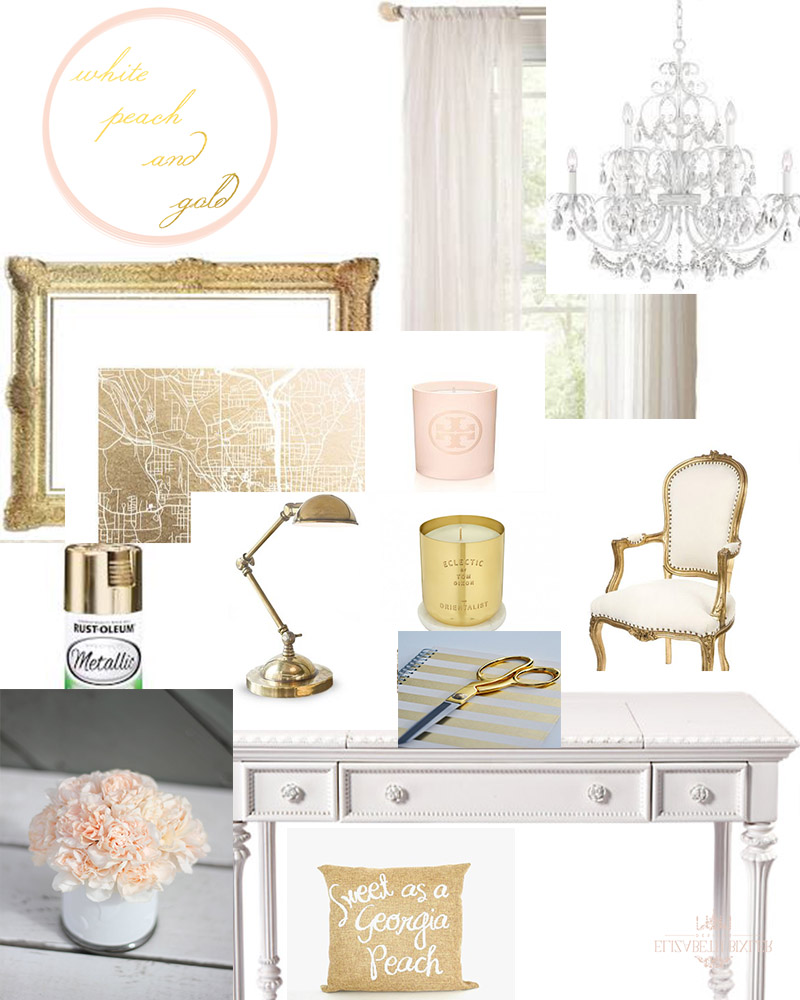 Aren't these colors just gorgeous together?! I had way too much fun and too many pictures for this board so I had to pair down some things which left me wanting more.
Update from January Beauty Favorites: The winner is KT Snyder. Great comment Katie! I will be trying the volumizer soon!  Have wonderful Valentine's Day!
I will be doing a February Beauty favorites the last week of February with another give away so stay tuned!!