This week has started out crazy! We finally have light fixtures in our new home because the rain decided to take a break for a day.With a month away,  I  have yet to figure out what I am going to do about our couch! Landon loves a good upholstered tufted couch like the Pottery Barn Chesterfield. I am not a huge fan of it because I like a deep seat. I like to rest my head on the back of the couch. I compromised with the Restoration Hardware Churchill Collection sofa except that it wasn't a real compromise being $2,000 more. Also, let me add that these are not the most kid-friendly sofas.The Pottery Barn Chesterfield is around $2,500 give or take some materials. and the Restoration Hardware is $5,000 give or take a few materials. If I am spending that much on a couch, I want it to last! My last couch lasted 6 years and still going! It was a microfiber light taupe sofa from Macy's . The cushion covers unzipped so it was really easy to clean yet stayed tight on the cushion. I love that couch, and it will be in our new home loft area.
For the living room, neither sofa has removable cushion covers not would I want to put anything over it. I would probably buy twill or linen in either of these , and let me honest, these are mainly for looks not functionality.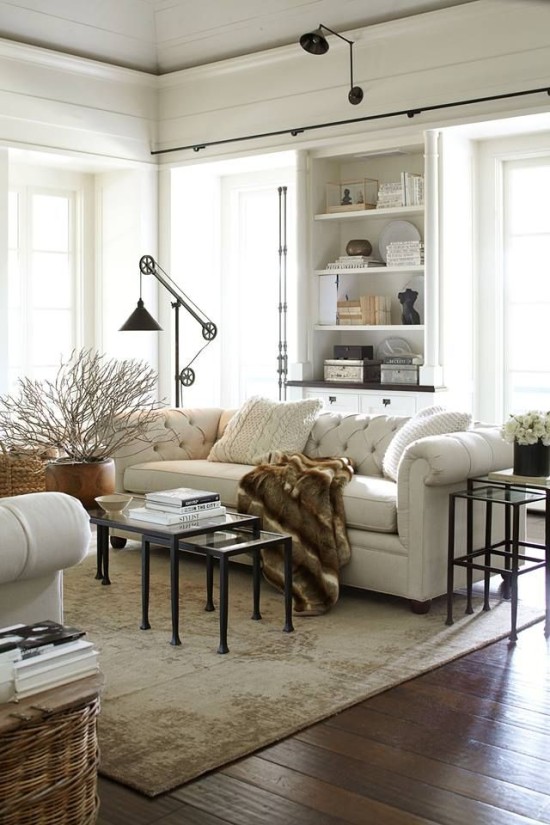 Pottery Barn Chesterfield Sofa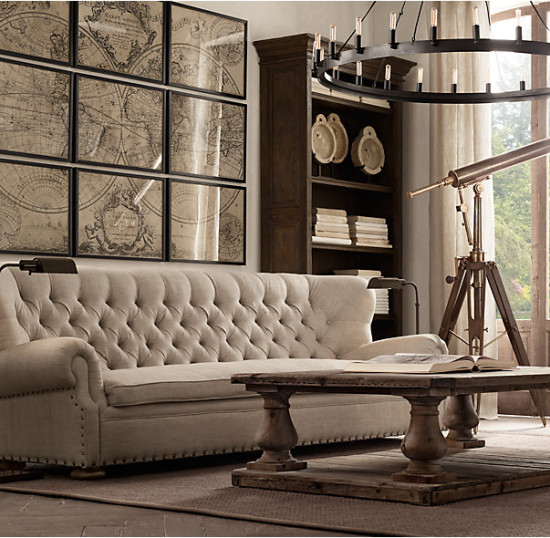 Restoration Hardware Churchill Sofa
So let's start with a few kid and pet friendly requirements:
1. Material – Heavy fabrics do hold up better than silks so twill is a pretty good choice. Microfiber is also excellent for cleaning spills. In the past 6 years, I have only had one glue stain that just would not come out of my sofa. My dogs, husband, and I eat, craft, and work on my sofa everyday. Some other durable fabrics include textured basket weave, "pleather" , ultra suede, denim, wool, brushed canvas, and natural materials with synthetic mixed. Leather is a really good choice when it comes to cleaning up and being durable.  I really can not recommend a cushion that zips off. It made my life so much easier and helps when I want to freshen up the smell of the house.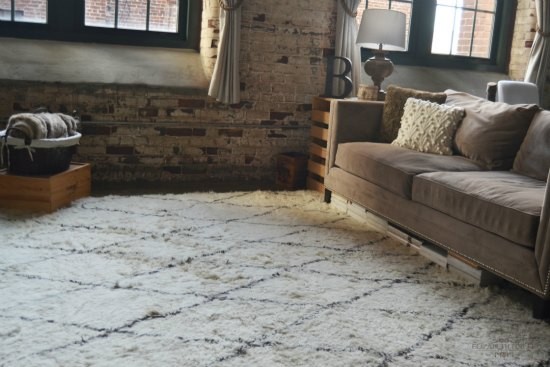 My old faithful microfiber sofa from Macy's. To see rug post, click here.
2. Length of material – I have dogs who have a lot of hair. Hair builds up where material bunches. Also, kids trip and pull on material which is why they will not be allowed in my bedroom. Just kidding. We like furniture that show the legs. It keeps everything above ground.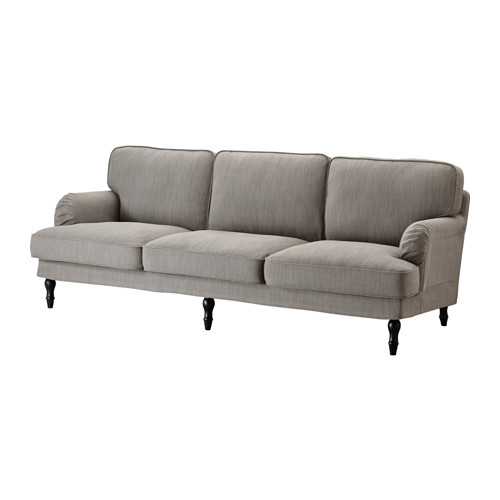 Kid-Friendly and affordable Ikea option for $699
3. Shape– A lot of people love the modern look these days. While it is clean-looking, it is also a hazard for little ones and even adults. I can not tell you how many times I have bruised my leg running into a dresser or chair. Curved lines really works best for all.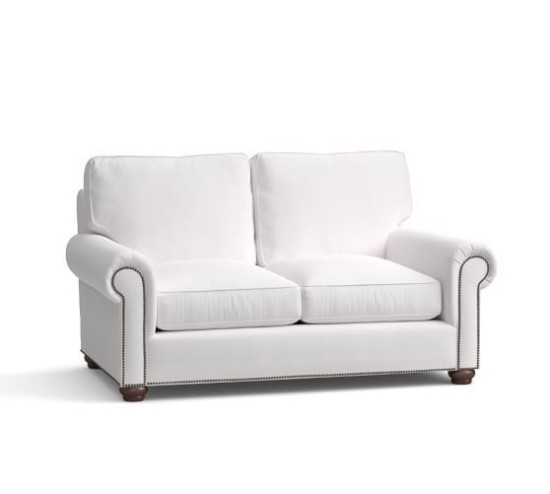 Good Example of curved lines with no excess material from Pottery Barn 
4. Style – Can go hand in hand with shape but I want to add to shape with style. The rustic look is in, and that is awesome for messy people and kids alike! Bangs and dings give a piece of furniture character. When I say character, I don't mean kool-aid or throw-up. I mean weathered wood or vintage appeal. Add throw pillows to create a layered texture to your sofa while hiding some spills.
5. Color – Big debate over this one for me! I love white , and I find it very easy to just bleach if there is a stain. Other people disagree with me for good reason. I will say that griege is my favorite color for a kid-friendly home. It isn't too dark or light and is very current. If you are going for leather, I would stick with a caramel. It's just so sexy.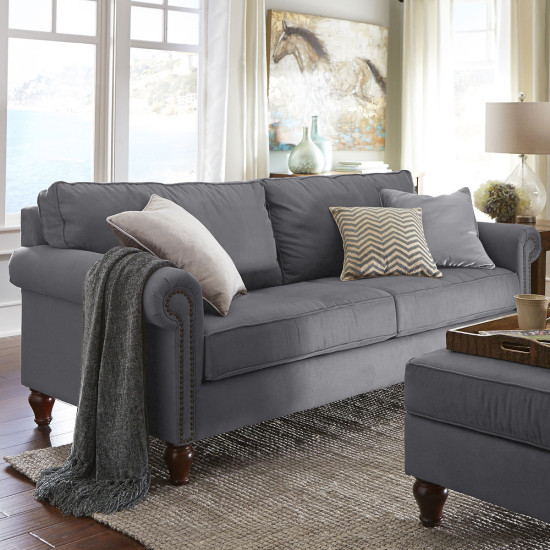 Great color and style from Pier 1 for $799