I really wanted to add something to my walls in our new bedroom. I didn't want another picture so I looking for candle sconces. Who knew they were so expensive? My favorite ones were from Kathy Kuo , but they were $675 for a pair. With all the appliances we had to buy, I could not justify spending that much on sconces. I started looking on Pinterest for ideas and found this from Far Above Rubies .  She did such a beautiful job, and I was very inspired to try this DIY antique french candle sconce myself.
Far From Rubies found her sconces on Ebay. The same ones were there so I snagged one for $9.99 plus shipping. The brand is Homco. Here is what it looked like when it arrived: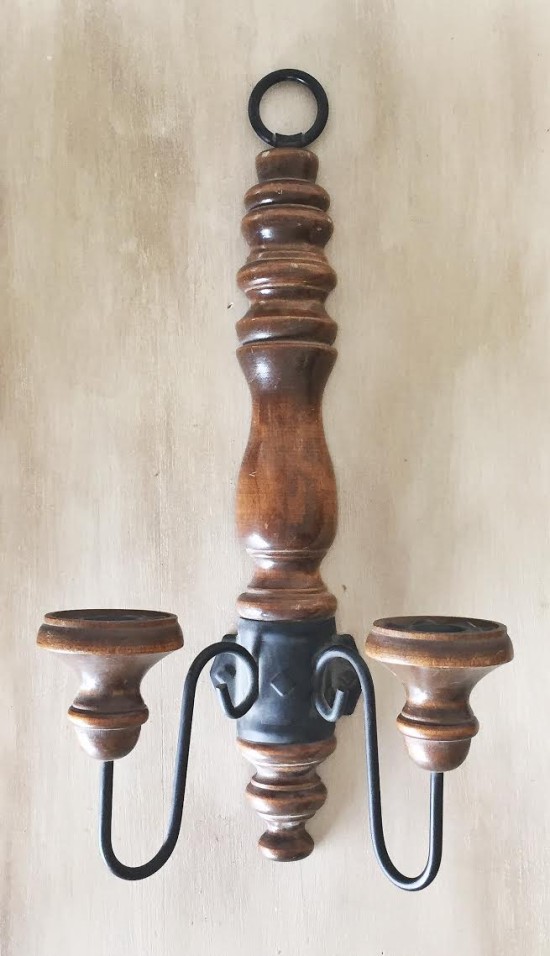 Looks pretty without the paint, but I wanted it to look more french country. I started mine without painting the black parts. I took everything apart first to see what it would look like. It was pretty but I decided to paint it instead. Here it is without the iron painted: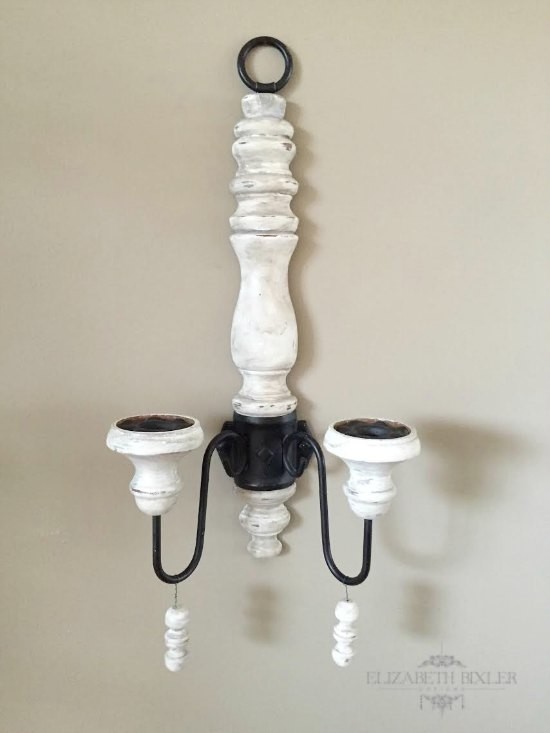 After removing all the pieces of iron, I used white chalk paint on the front and back.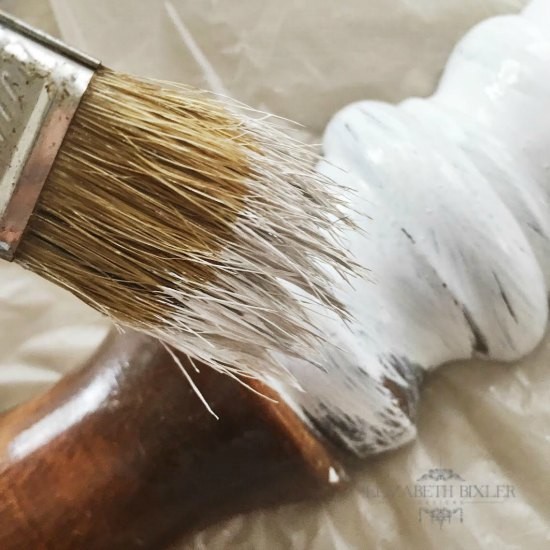 Then I sanded the white off in the high areas and added a muddy brown color wiping it off with a paper towel as I applied it with a brush.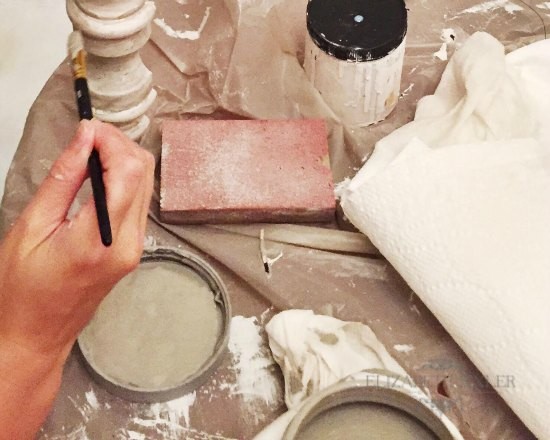 It needed more darkness so I added a black glaze and wiped that off quickly with a paper towel as well.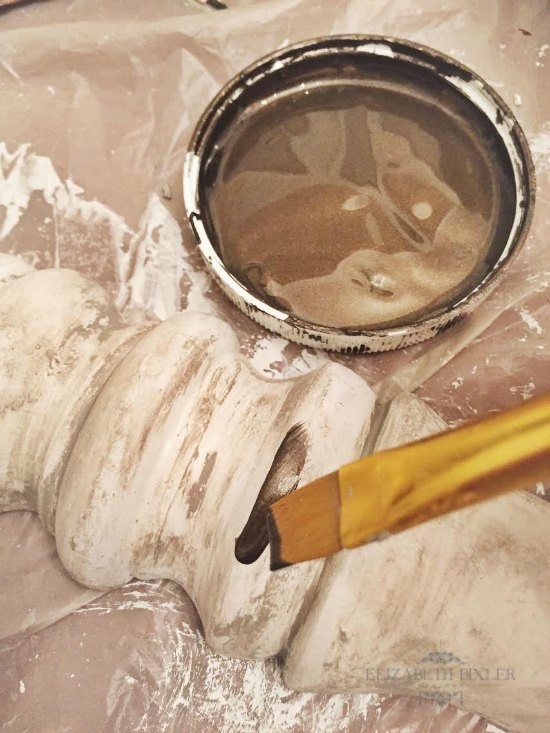 To add the hanging details, I bought a pack of acorn dowel caps found in the wood section of Hobby Lobby for $1.99 (unless you use your 40% off coupon).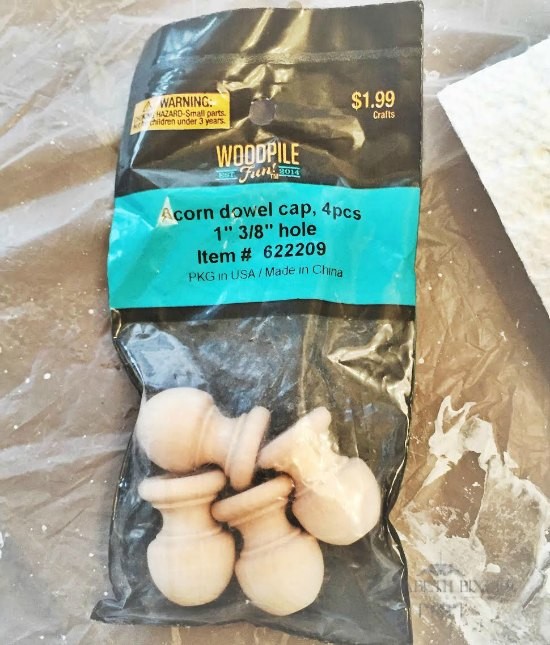 I drilled a hole using a 1/16 bit on the top of two acorns. Do not judge my love of trashy magazines.
I painted all four the same as the sconce. and threaded the first one through a dark brown tied-at-the-end wire.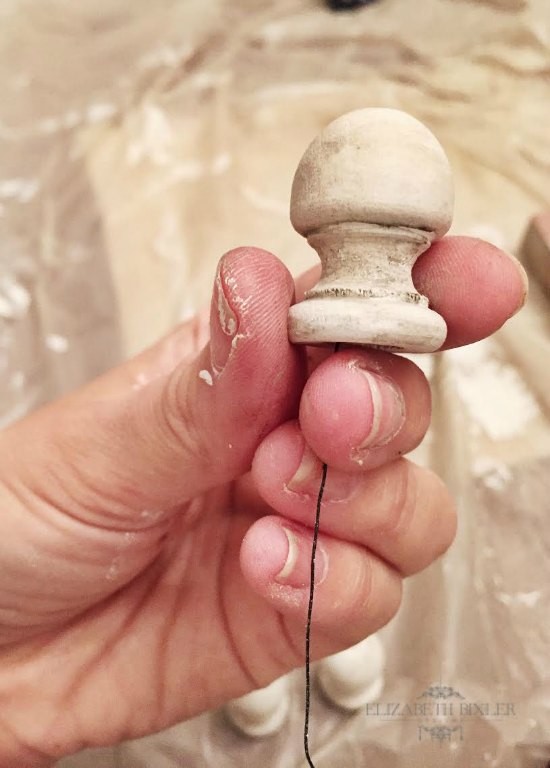 I used wood glue to glue the acorn without and with a hole together. I touched up what needs to be around the glued edges.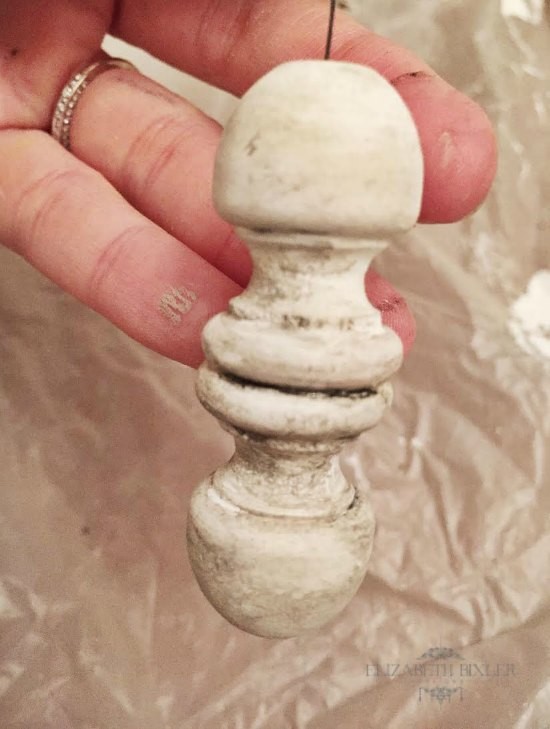 I wrapped the wire together and voila'! Here it is without the iron painted!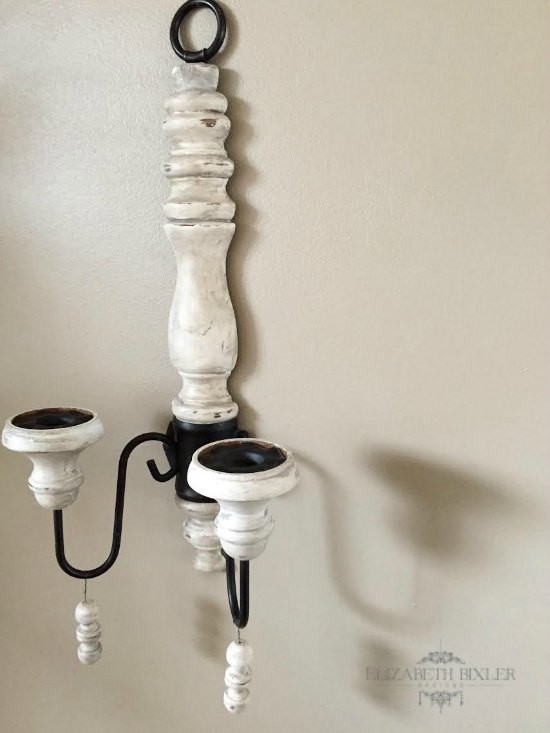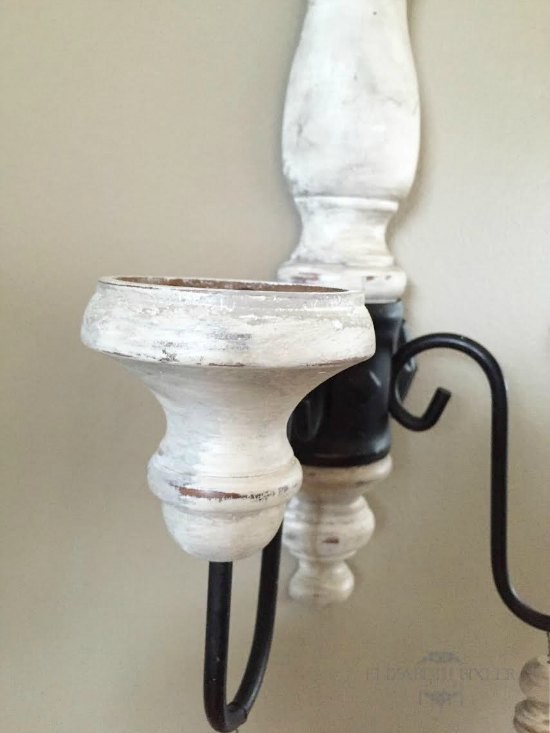 Here it is with the iron painted: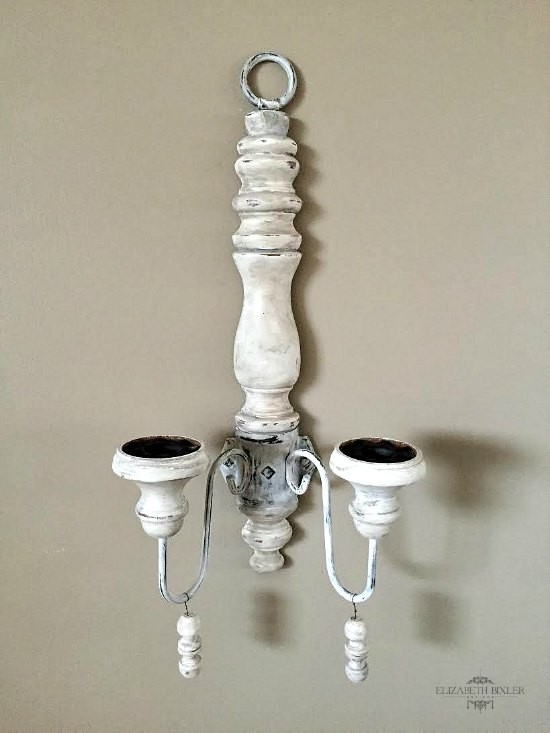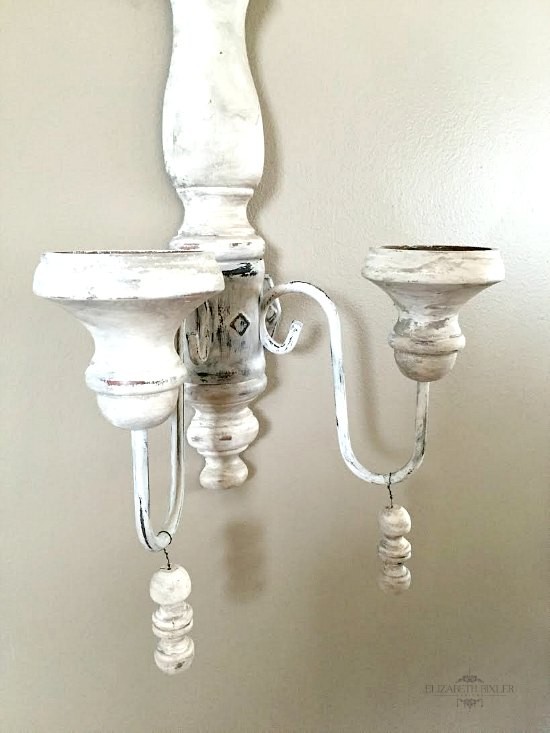 Thanks for looking! PLEASE COMMENT BELOW IF YOU HAVE ANY QUESTIONS 🙂