This project was finished a little while back, but I just had to share it after seeing it in our master bedroom. We just love it! I bought this little gem at the thrift store for $20! It was a great deal that I could not pass up! I really wanted to start chalk painting. I love it so much because it adheres way better than normal paint plus you can play with a lot of the colors. This will show you how to mix various shades to chalk paint a dresser. The main shade is Annie Sloan's Dark Wax. Let me get started with showing you the before picture: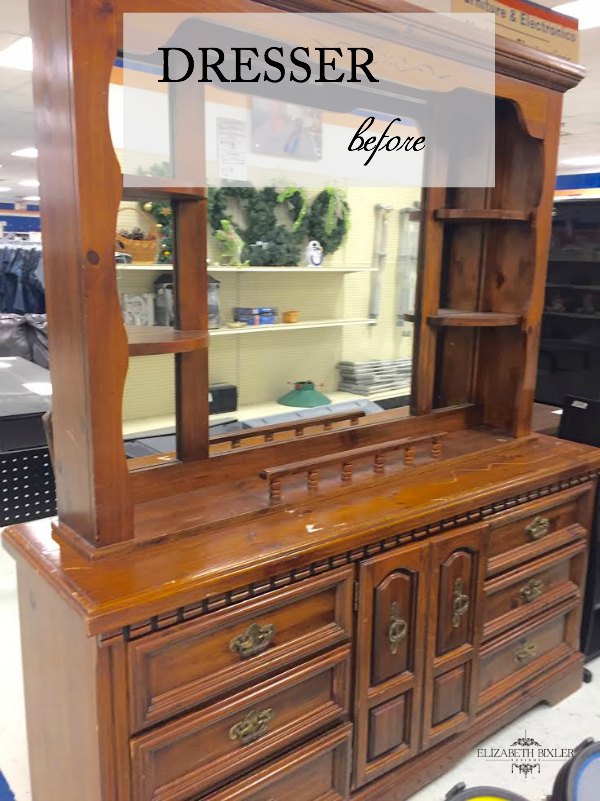 Yep… Pretty crazy right? I thought this was a pretty good deal for $20 so thank you whoever left this! Here are some "during" shots: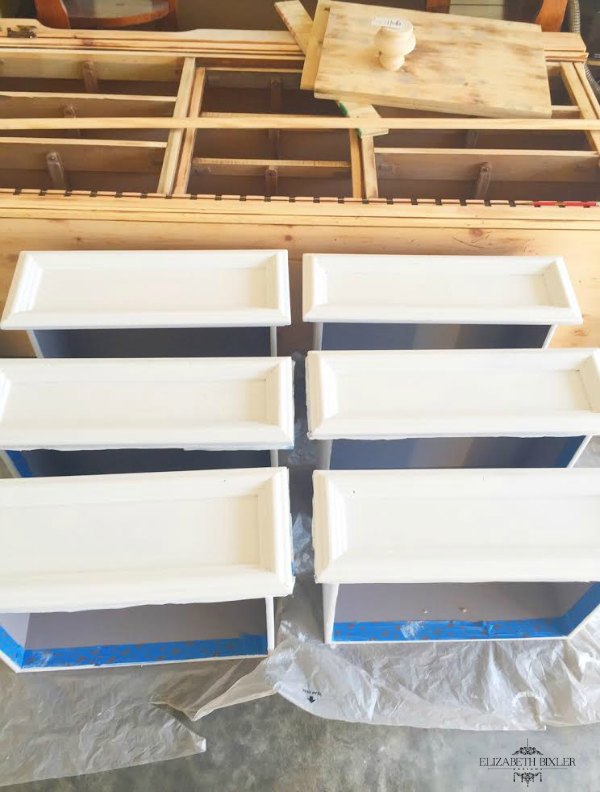 I started out sanding everything down. Yes, this did take forever! I also painted the drawers inside. I used DixieBelle Chalk Paint for the white. I added the Annie Sloan Dark Wax. Next I played with a lot of grey glazes and regular paints to figure out the right shade.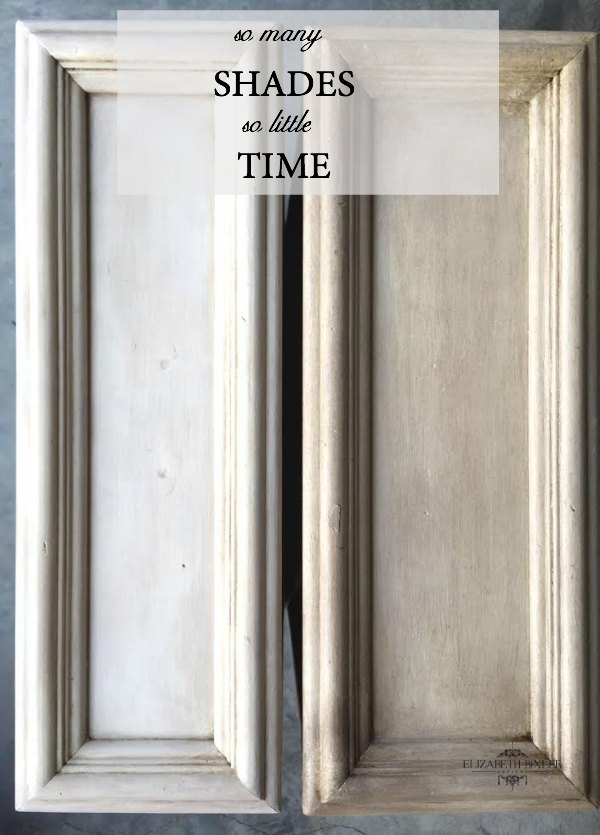 I also had to get them to somewhat match each other. That almost worked out.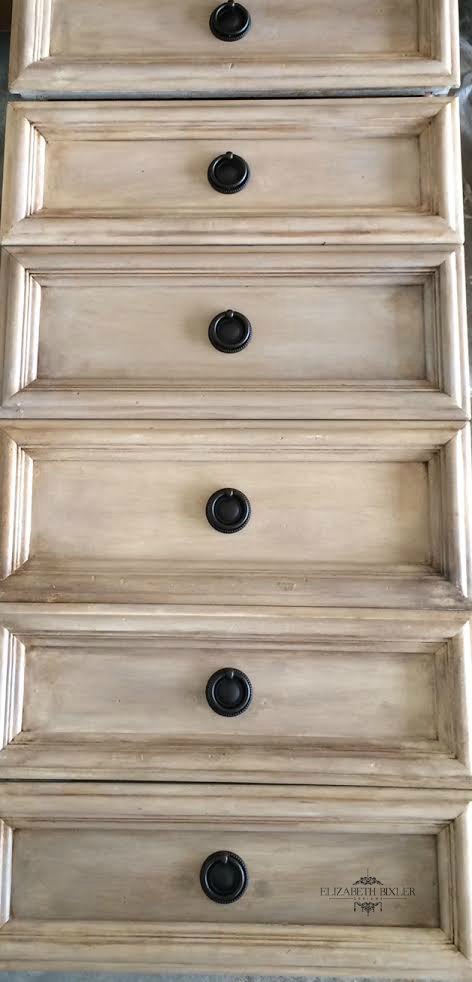 I added some hardware and voila' ! I am finished!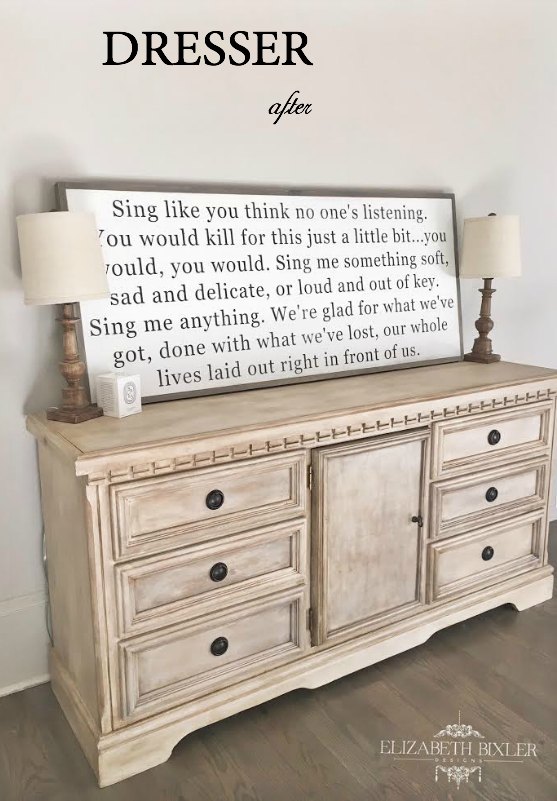 I took off the mirror because we wanted to add this beautiful wood frame I had made from House of Belongings with my favorite lyrics.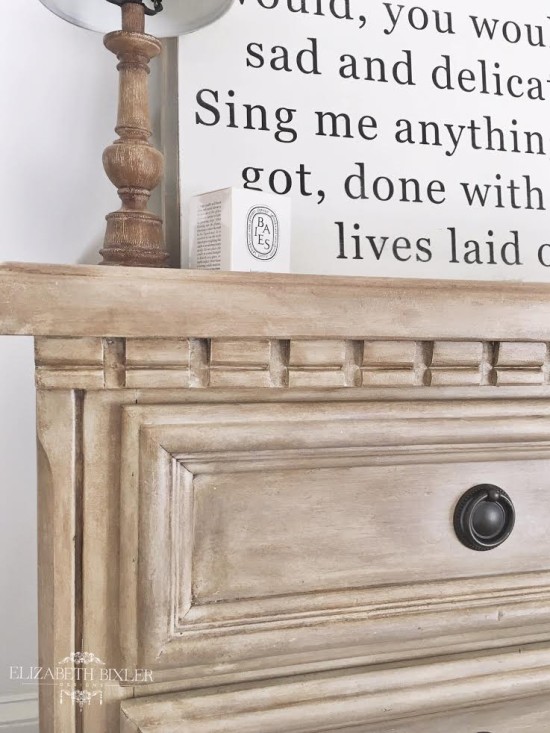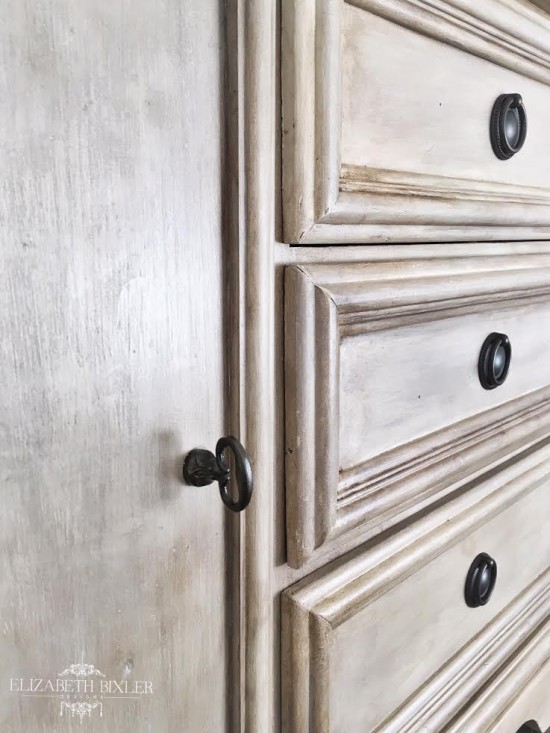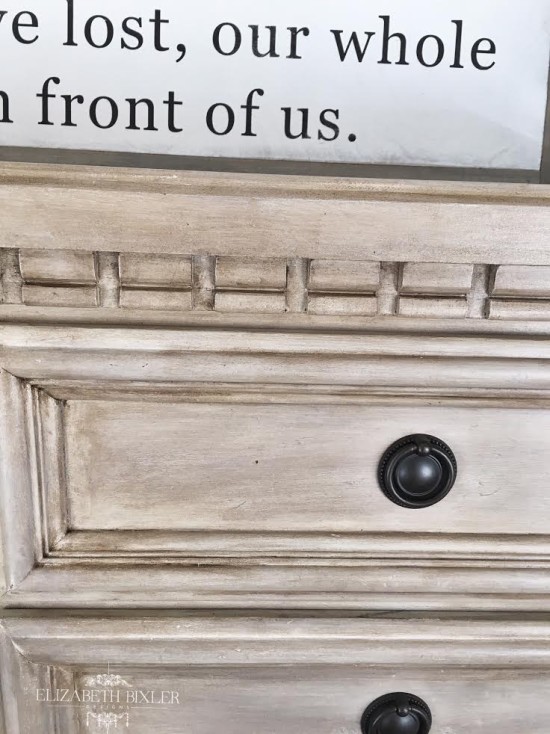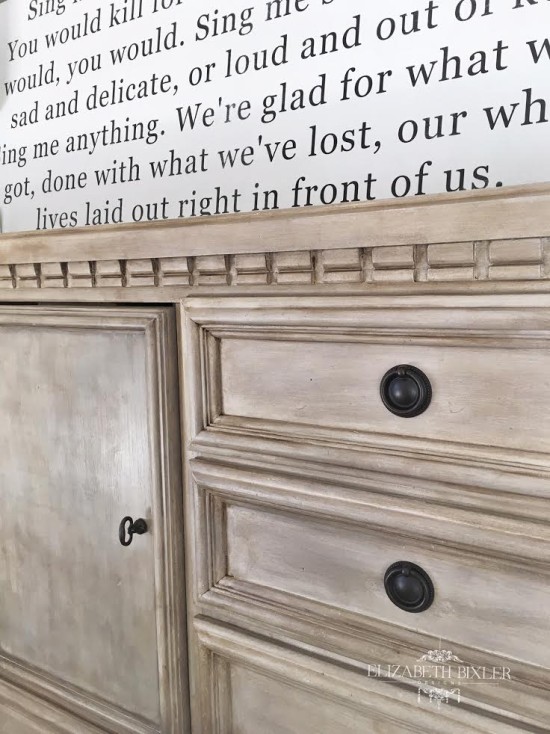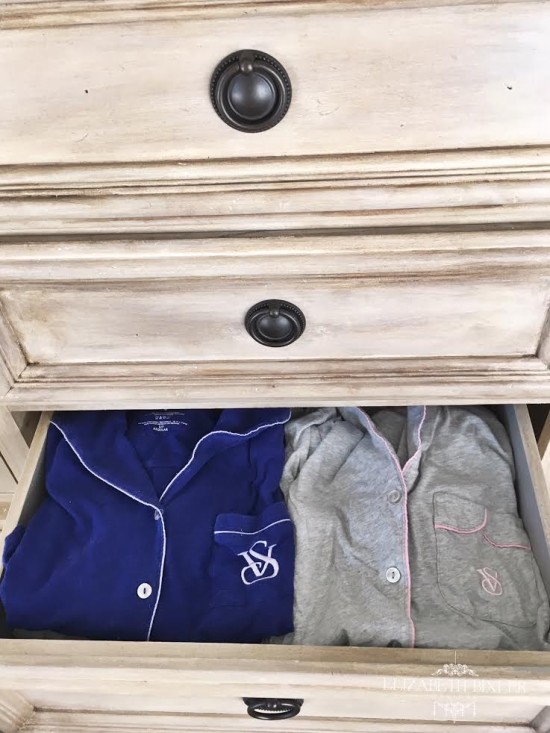 I had to include these drawer liners! I love them because they have a fresh linen scent! It's so cool!