I haven't mentioned my massive collection of mason jars which I use for everything. Well, I needed to change it up without having to buy all new ones. I wanted this one in particular to use in our bathroom for toothbrushes so it need to be waterproof. I also like the vintage look and loved how my chalkboard book covered turned out (a tutorial on that soon) .. so I used the left over chalkboard paint for these.
Cost Approximately: $34
Time: 4 hours
Pre Paint Items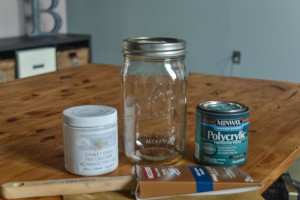 Some items listed are substitutes that work just as well.
Step 1:
Place one hand inside jar and dip your brush into the chalk paint making sure to drag excess paint off side.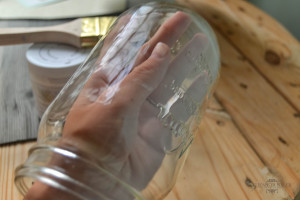 Step 2:
Paint the opening of the glass first, then paint the rest. Wait for this to dry upside down on paper towel for 1 hour. I also lifted the jar after 30 minutes to make sure it was not stuck to the paper towel.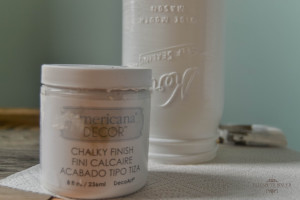 Step 3:
Add second coat of paint and wait for this to dry for 1 hour. While this is drying, wash your paint brush out and let dry for the Polycrylic.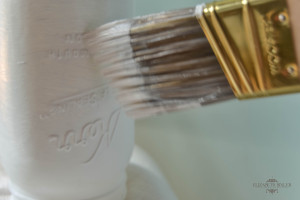 Step 4:
Use the 220 fine grit sander (paper or block) and rub lightly where you want to distress your jar. I concentrated on the lettering , rim, and sides brushing on way .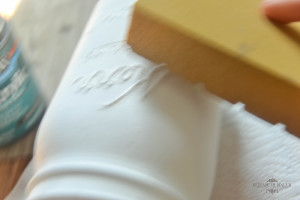 Step 5:
Using your "hand in the jar" method, polycrylic (you can use the polycrylic spray or the paint) your mason jar. I let it dry for 2 hours then reapplied another coat,but you don't really have to do two coats.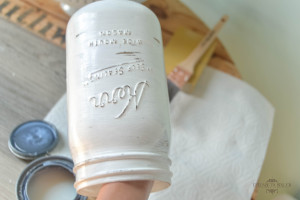 Finished!!
For the Bathroom: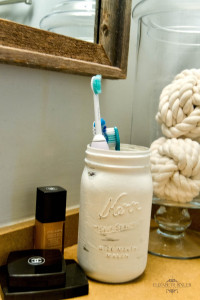 For the Paint Supplies: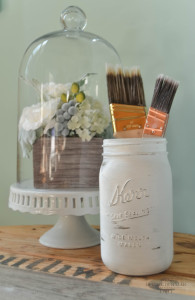 For the Kitchen: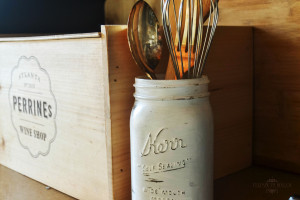 For the Bedroom: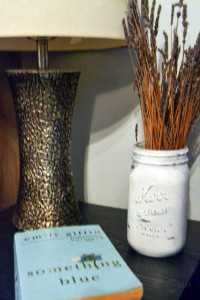 Recap