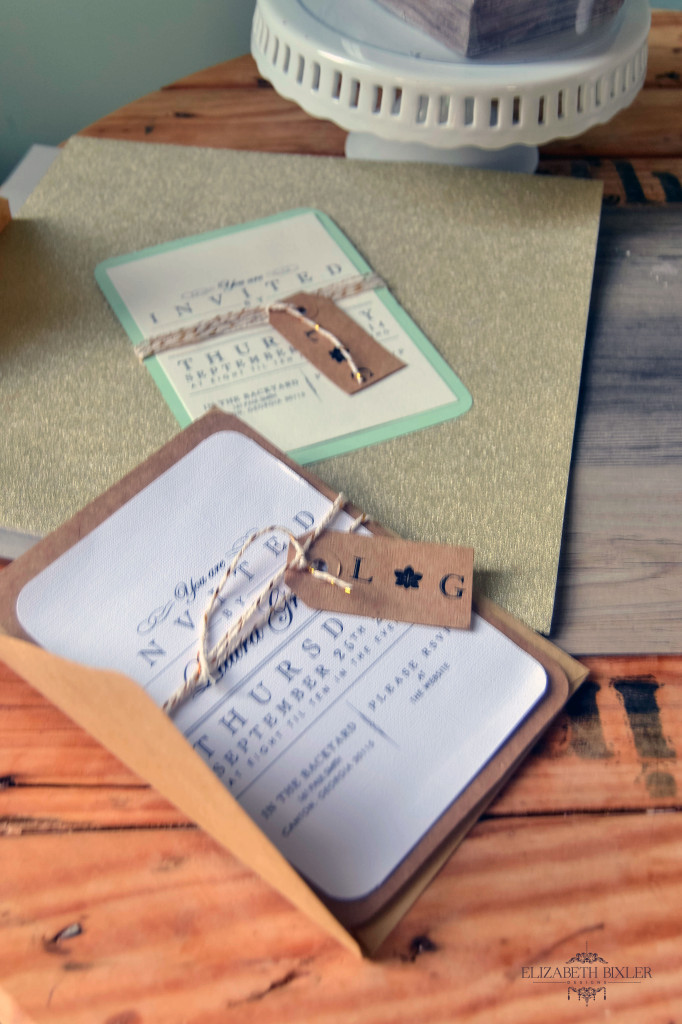 Invites!!I love making invitations! Say "bye bye" to the old E-vites and "hello" to the Invites! Seriously though, I really wish people would go old school and start sending out invitations like they used to. You could prepare yourself for the feel of the party, and it just felt like people actually took time to show personality in their parties more.
I realized in doing so I managed to go to Hobby Lobby and Paper Source and made it back home before 3:00pm! I seriously could live in all of these stores so this was a miracle! After pulling together all my supplies I wondered if I took things from each store-alone- how much was I really saving? Do you mean to tell me I could have gotten all this at one store and saved all the gas and tension from driving in Atlanta traffic? I really could have gotten everything I needed from Paper Source, but I thought it was so expensive! Therefore, I went to Hobby Lobby because they always have certain items for 40% off. The problem for me was it is 30 minutes from my house whereas Paper Source is only 15 minutes max.
My first design is from Hobby Lobby (some of the graphics altered for privacy)… I will post a tutorial soon: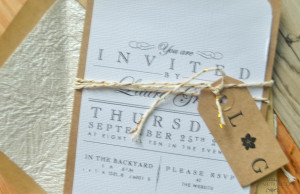 Hobby Lobby Pros
Awesome if you find 50% off (which I did on the lining paper or it would have been double the price and double the work)
Variety! They have a lot of non-stationary supplies so I can look for other party goods without leaving the store.
Hobby Lobby Cons
The liner was a lot more effort to cut.. Paper Source has pre-cut envelope liners to order online
Quality – the card stock is not near as thick
Quality- the envelopes don't stick 🙁 had to use the roller glue
Not as many stationary options – I get this..it is hard to stock every hobby.
No wax seal stamps .. Come On HL! Even Michaels has these!
My second design is with items used from Paper Source (some things blurred out for privacy) :
Here is the price difference: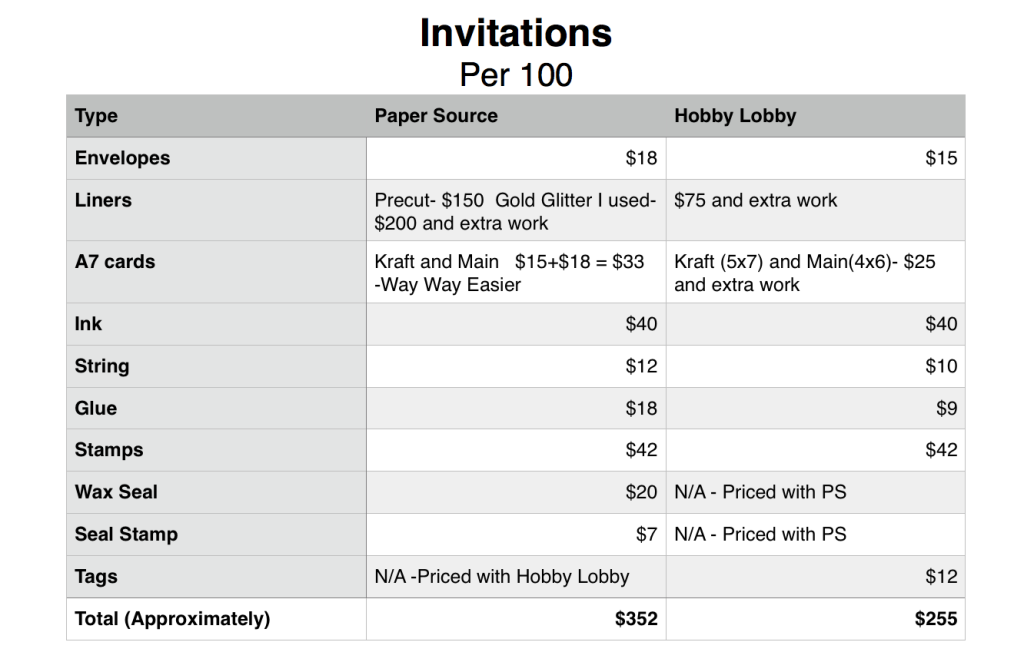 Approximately $100
To save:
Don't add envelope liners if you don't care about the extra "fancy". As you can see, the bulk of my price came from the envelope liners. "Fancy Paper" = "Fancy Prices".
For me living very close to a Paper Source, I will probably suck it up unless I am near a Hobby Lobby.. Either is really a great deal because when you think about it, a lot of companies are charging a minimum of $145 for 100 invites and this does not include the extra card stock backing, envelopes, liners, stamps, etc! It adds up quickly.