As we know now, I love Restoration Hardware. It is totally my style at a price I can barely afford. I am willing to splurge on the big pieces like furniture, but I can't justify spending that much on accent pieces that I can make myself. In this DIY, I will show you how to create a Restoration Hardware inspired herb framed gallery wall.
Our breakfast nook is almost complete minus our chairs that are on backorder and a tufted bench I am waiting on as well. I recently got this little gem as an easter present from my mom: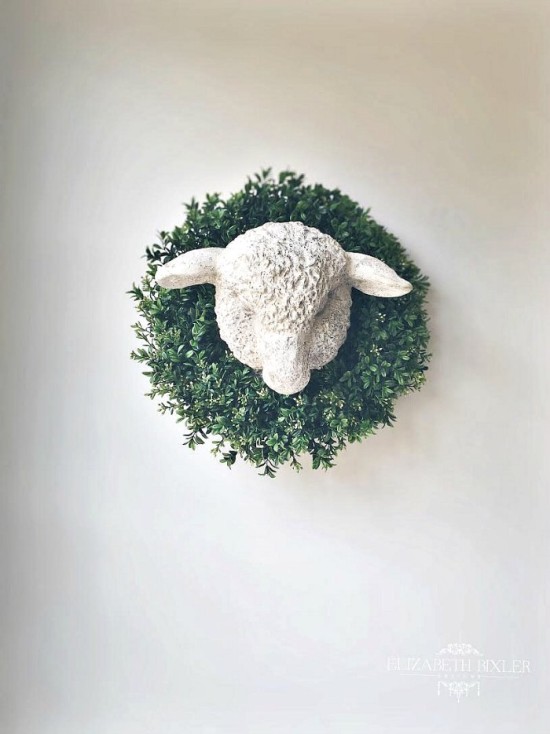 Isn't she beautiful? I just have to figure out a name for her. To check out my boxwood DIY blog, click here.
I call this next DIY "Restoration Hardware Inspired" because I took some of the ideas from their 19th Century  Framed Herbarium which looks like this:
Yes.. you are reading $595 correctly, and no, I will not be paying that much. It sure is pretty on a wall though: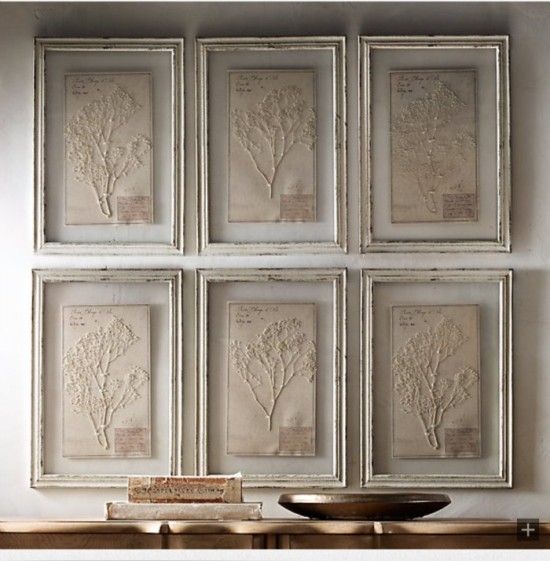 I love this, but decided to do my version of it. If you want to do something similar, I suggest getting a few dried out baby's breath and spray painting them instead of printing out the pictures.
You can create very french-inspired pics in Photoshop or picmonkey and print out on and 11″x17″ sheet of paper.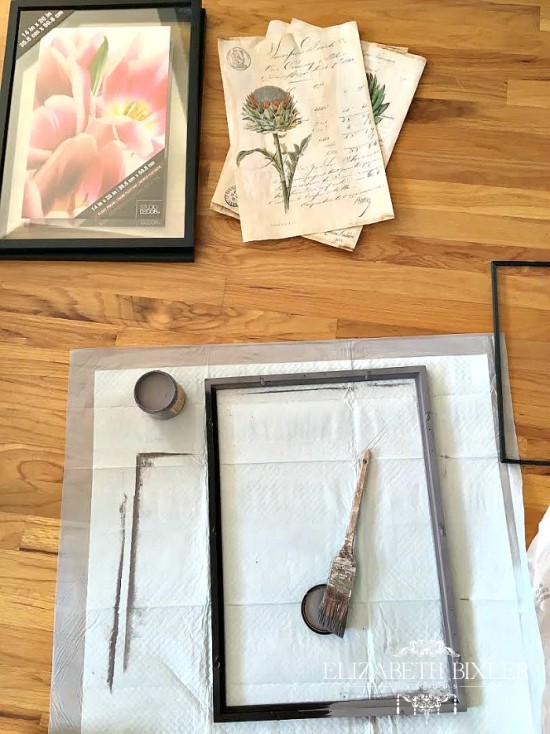 This is what I started with and yes, that is a puppy pad. The backside works really well! ha.
Supplies:
Here are some pics of me in progress:
And After DIY : How to Create a Restoration Hardware Inspired Herb Framed Gallery !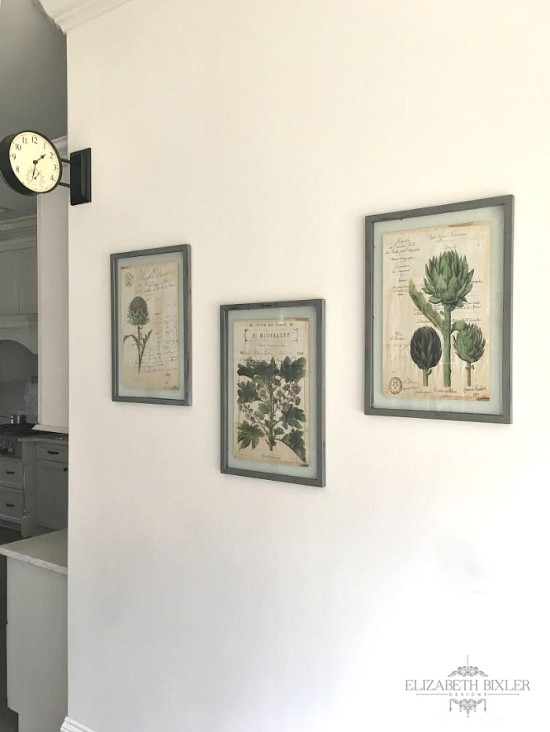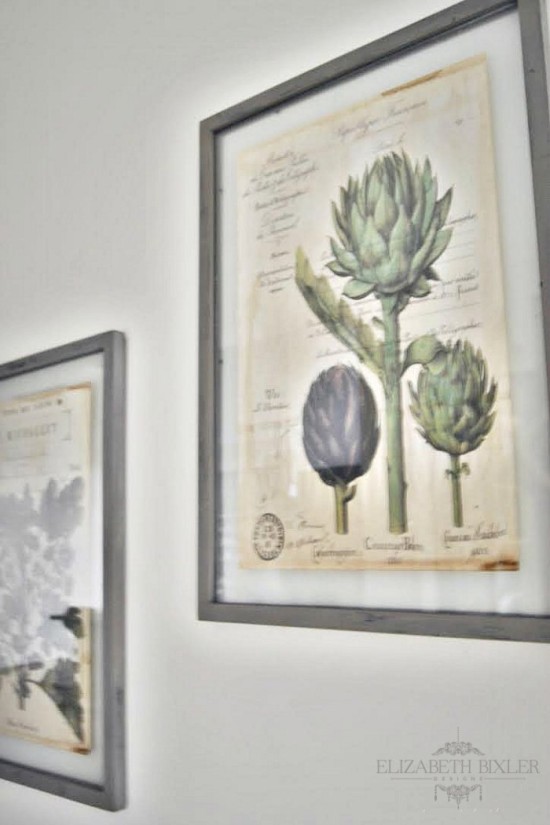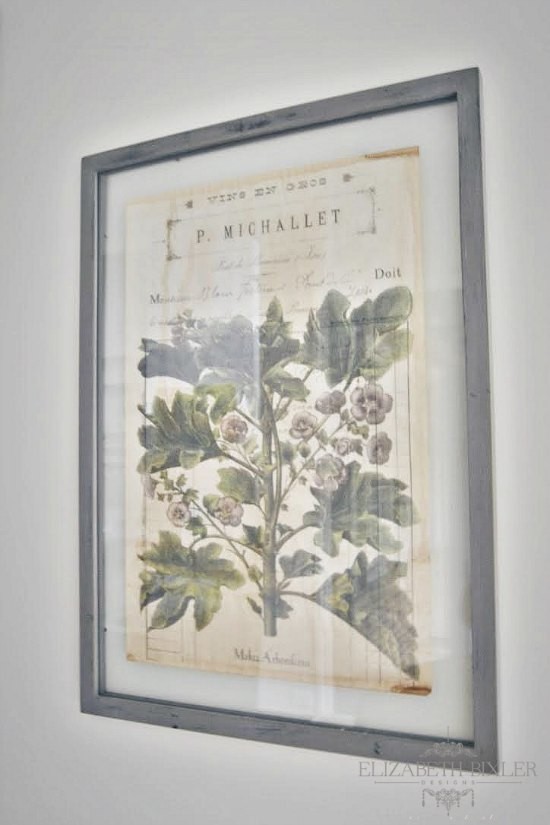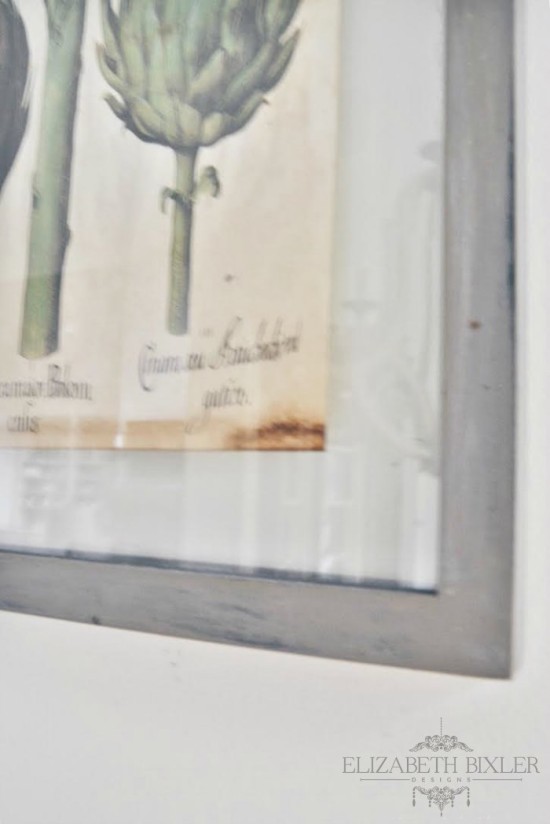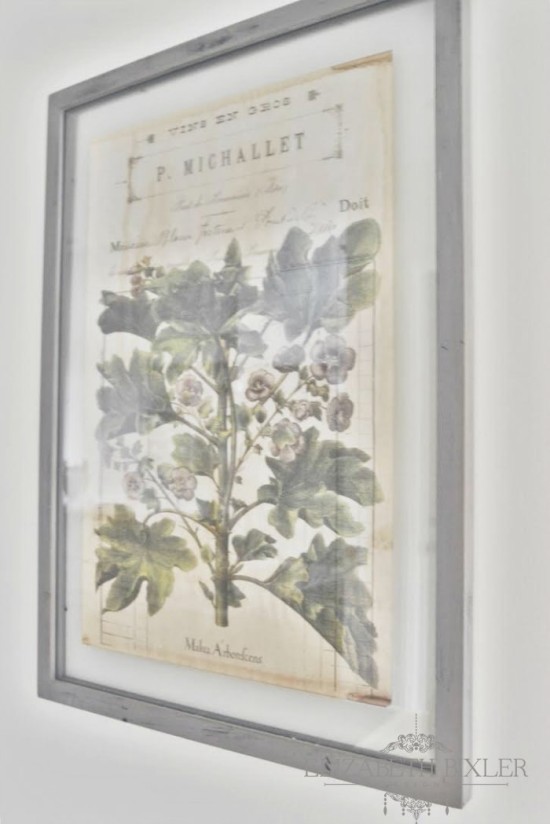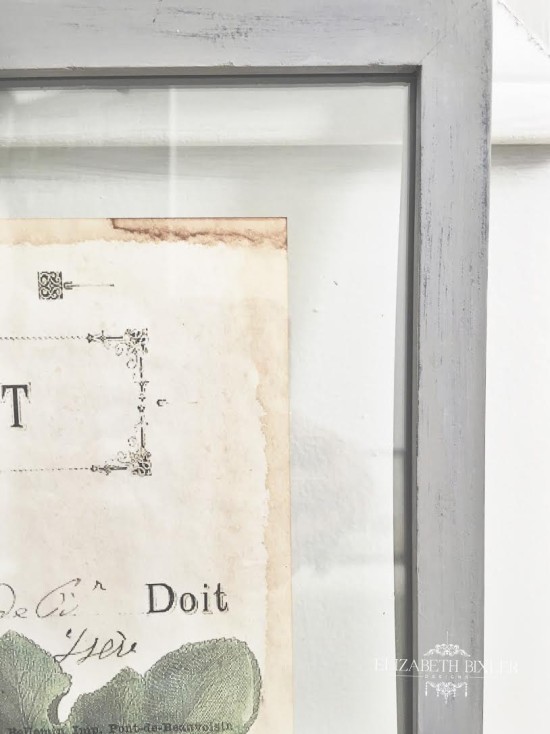 Elizabeth's Favorites:
I LOVE Dixie Belle Chalk Paint! It is way more affordable and you can thin it as much as you need. You can also paint fabric with it, and their finishing spray couldn't be better! It is hard to find so usually you have to get it through her website or Amazon. I like Amazon for the free shipping as a Prime member.