Why am I just now hearing about this magic little product?! I could have saved so much time and money! Don't get me wrong, I love my Rustoleum Spray paint but sometimes it chips and it does not apply near as well as Rub N' Buff. It applied so well to this metal table! You can find this product in the "leafing paint" section at Hobby Lobby, Michael's, Wal-mart, etc. I really don't know what to call that section, but I am going to say it is usually near the stencils in Arts and Crafts stores.
Anyway, I loved this look for our master bathroom.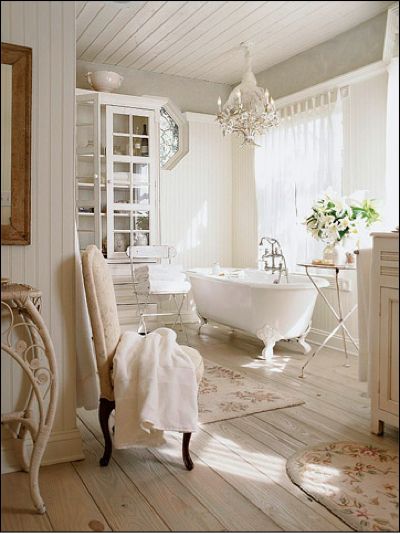 My first mission was finding a good table. I love this one from Hobby Lobby and it was on clearance(but honestly what isn't 40% off?) .I love the antique mirror on top, but I needed to change the gold.
I used these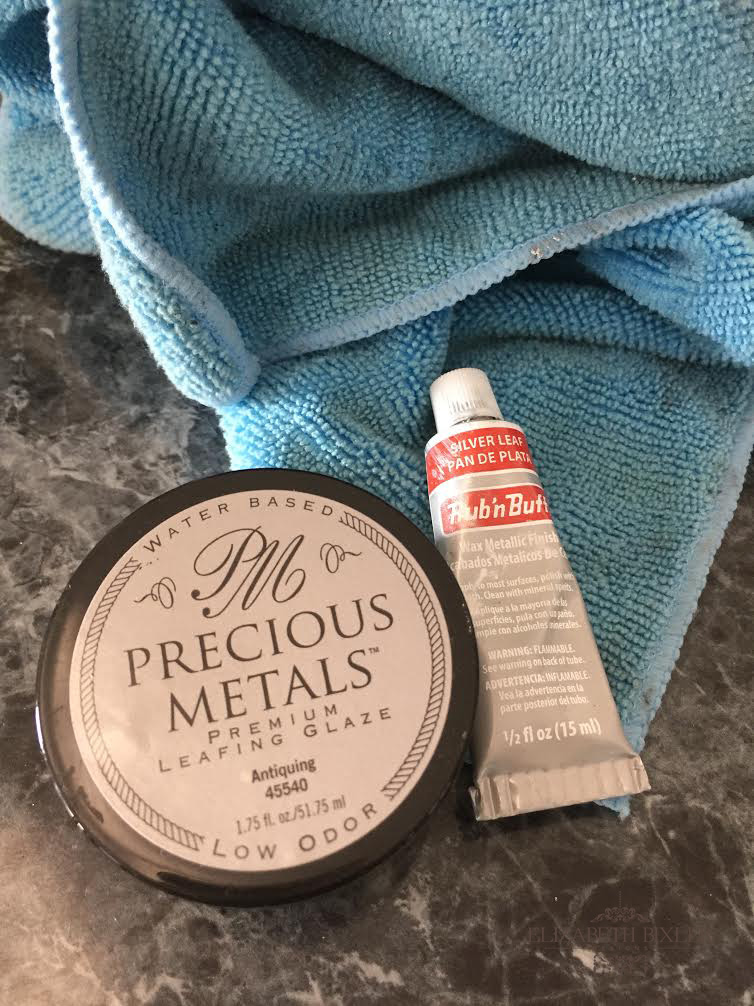 Precious Metal Antiquing Glaze Metals
Rag
Paper Towel and Acetone (for cleaning)
Place a dab of Rub N' Buff on the rag and rub in circular motions. It spreads easily, but it was a little too silver so I added the Precious Metals to dry Rub N' Buff.
Turned out awesome!
We proudly displayed our new table in my parent's master bathroom for now ….