Today I am trying to find a great hanging pendant for our laundry room. Our laundry room is basically out foyer since we walk in it everyday from the garage so we want it to stand out.You can also use these for over a kitchen island which is a look I love!  I love character of  bronze or wrought iron material. Since our laundry room is not huge (8′-6″x 10′-6″) with 10′ ceilings,  we needed around 120W and around an 18″ wide chandelier-style pendant. I really did not want to pay over $400 for one so here are some cheap rustic hanging lantern pendant options I found:
Potterybarn Bolton $449 SALE $399
This is just beautiful measuring at 15″ sq, 24″ h; 12′ chain with 3 40W bulbs. Very close to what I am looking for! Love bronze finish! You can usually get 20% off of this pendant so look for those deals if you love this one!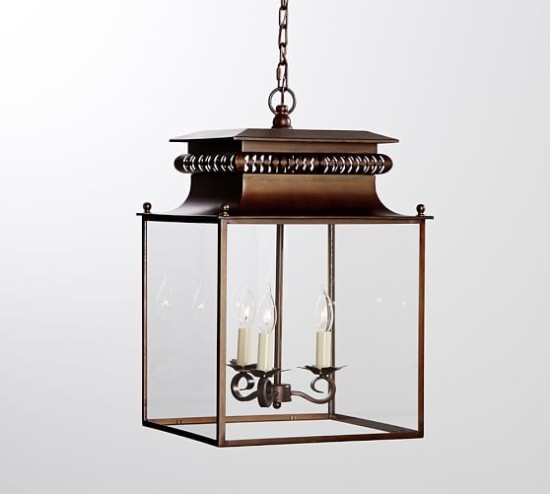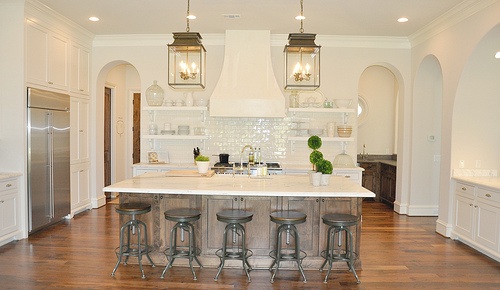 Ballard Design Calisse Pendant Small $249
   A very good dupe for Potterybarn's Bolton measuring at 18 1/2″H X 11 1/4″ with an 6'L chain and 4 40W bulbs. This pendant is a bit brighter than the Bolton but the material color is a bit darker. The bottom of the pendant is also solid meaning it will not offer as much down-lighting as the Bolton.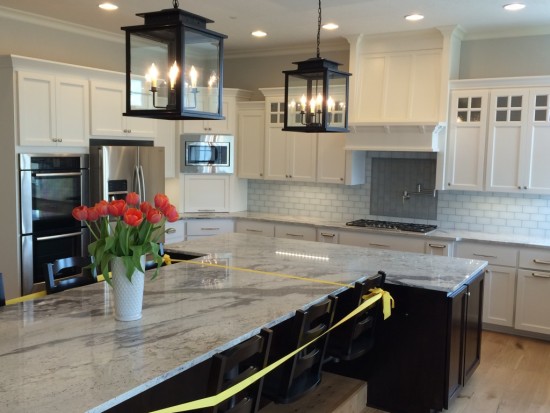 If you like a more open lighting top, here are some great options under $400:
I LOVE the deal on this light from Bellacor . Measuring at 18″W x 36 1/4″H with 6- 60W bulbs, it offers a lot of light! Too much light for our small laundry room but still beautiful!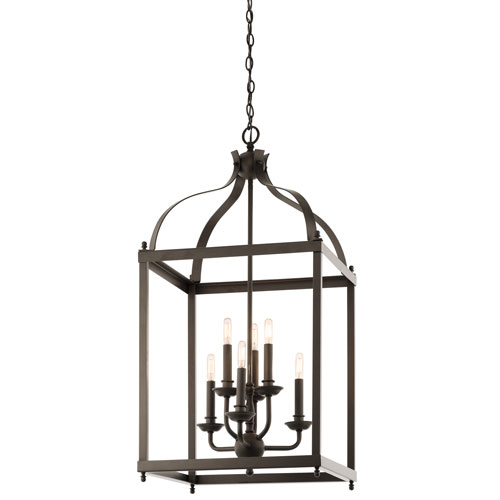 Considering our house is a Tudor, this lantern would make a lot of sense in keeping with the feel. Measuring at  17.5″dia. x 26″h  . It is a very decorative piece and really makes a statement!.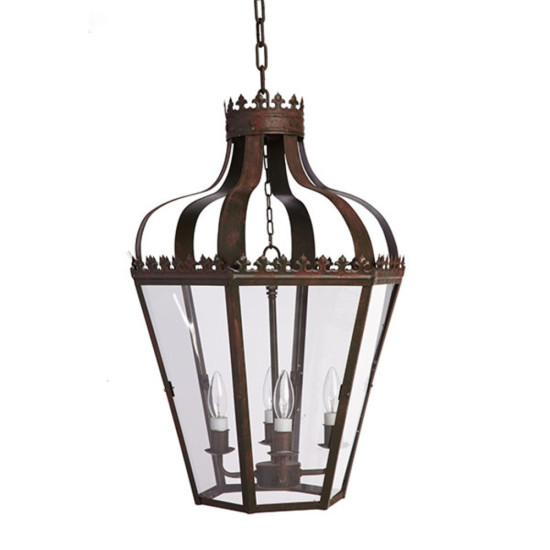 Another less decorative but keeping with the french look is this pendant. I am pretty in-love with the washed look especially for the laundry room. It does measure a little smaller at 14″W x 29 1/2″H and 3 60W bulbs. but it maybe one of my favorites.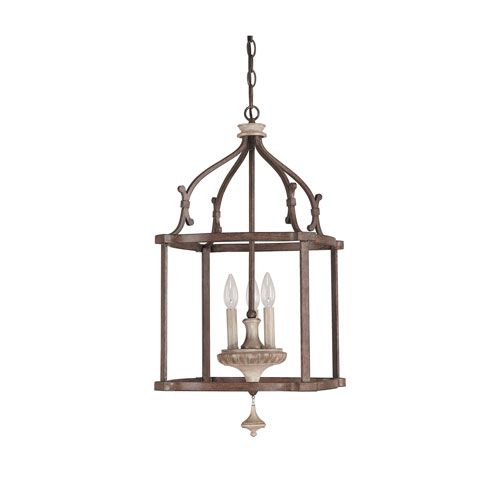 Savoy House Penrose 6 Light Medium Foyer Lantern $258
This pendant can be either traditional, elegant, or nautical which makes me love it's versatility! Some people do complain about the installation and assembly process. Measuring at 34.5″ H x 16″ W with six 60W bulbs, it is a great deal!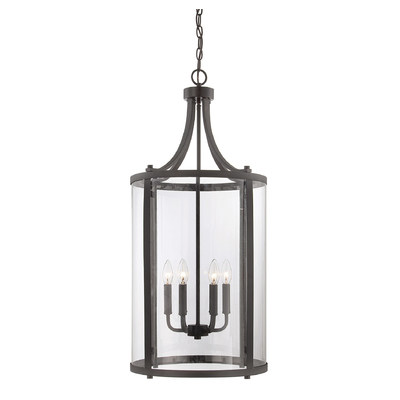 Here is our laundry now as of now: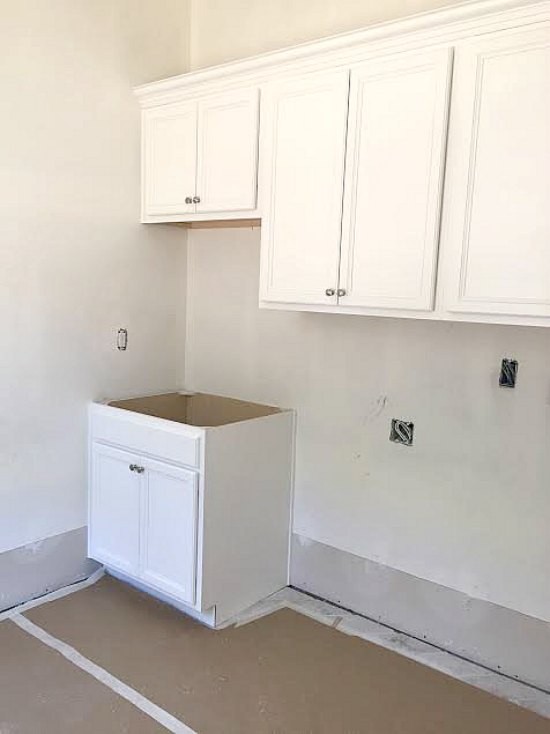 We still need to add lapboard to the walls and a faucet of course, but I love our tile!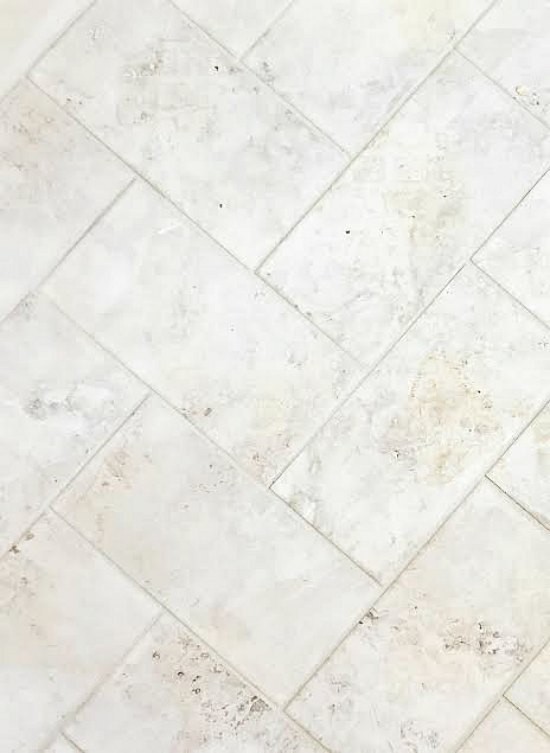 Pardon the dirt marks! I didn't even realize this til we left our house. Ooops! To see more products for our new home, click here, and to see our home building gallery, click here. Which light would you get?