For the last two years, we have designed our white kitchen made for cooking. We just moved in our home and I am loving the decorating process! I keep a log of products I love and buy when they are at the lowest price. Luckily, we were in no rush to buy. If you do not need something immediately, I recommend to wait. There are so many great deals on Joss and Main, Wayfair, and other websites. Overstock loves sending me 10% off coupons and who can beat free shipping?
Back to our kitchen, I love the countertops! A lot of people were telling me to go with a "step-up" counter which is very practical for hiding dishes, but we liked a more open concept. The potboiler was all my husband. I LOVE it! Now all we need is fancy copper pots and done! Here is a fun previews of our kitchen now. I have somehow lost my camera's battery charger during this move so please excuse the iPhone photo quality.
Feel free to ask any questions!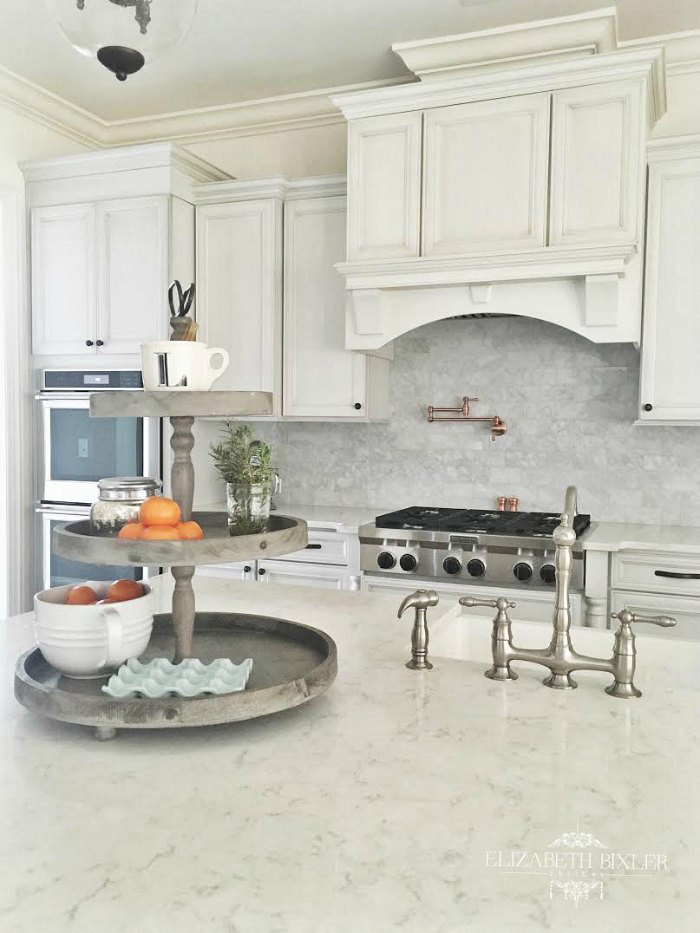 I am beyond obsessed with this wooden tiered stand I purchased from Painted Fox. It is part of the Dear Lillie Collection and if you haven't heard of her, you have to check her out! For info on how I chose this countertop , click here.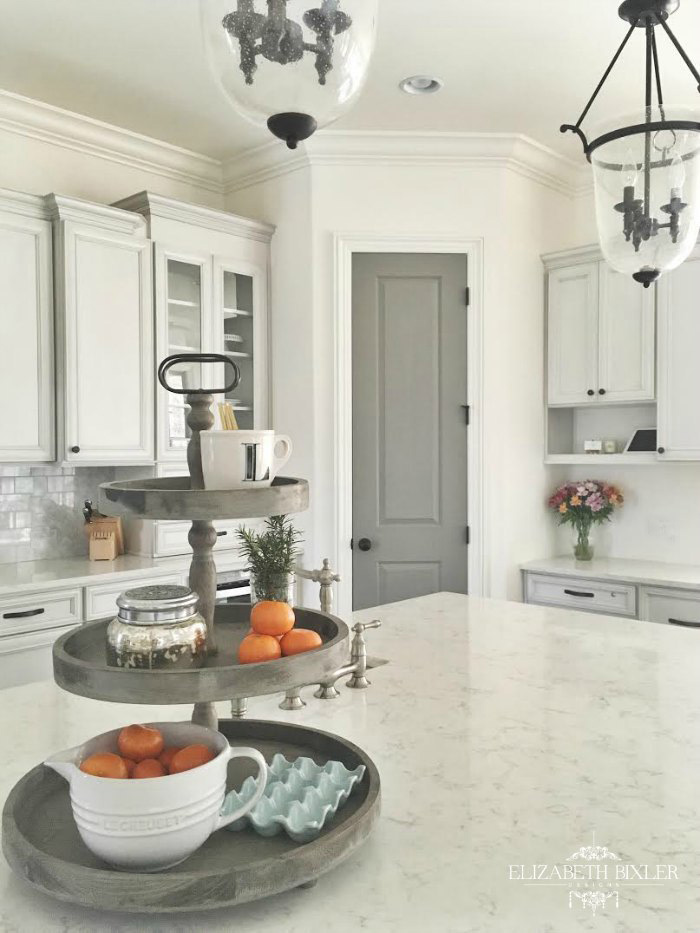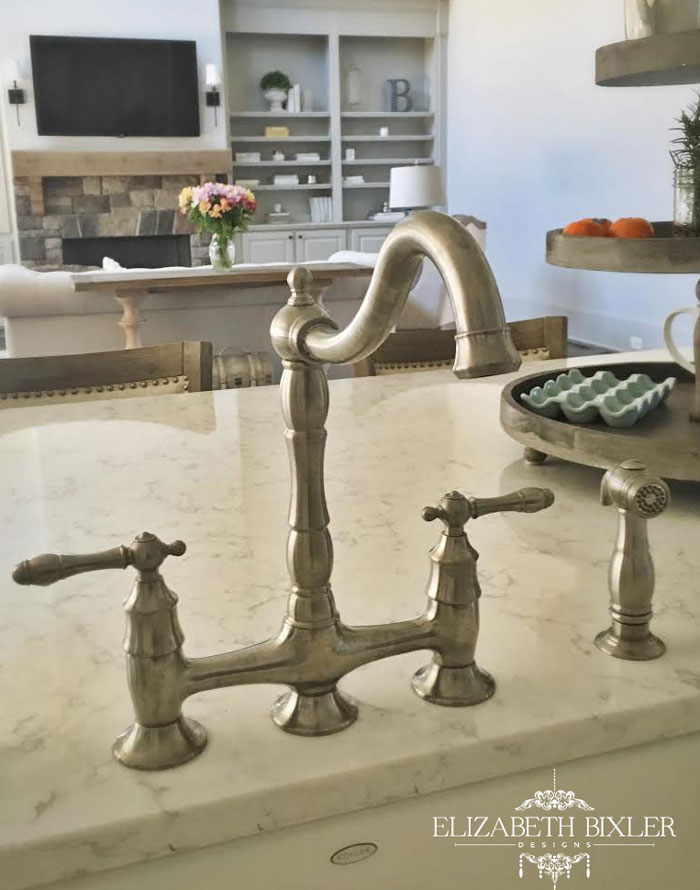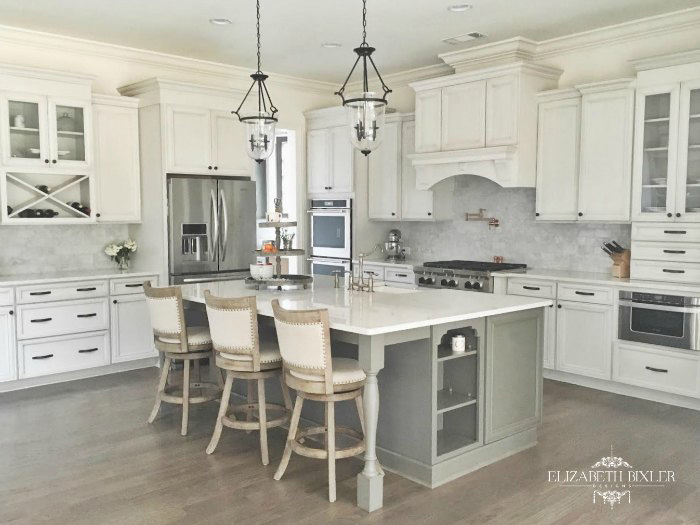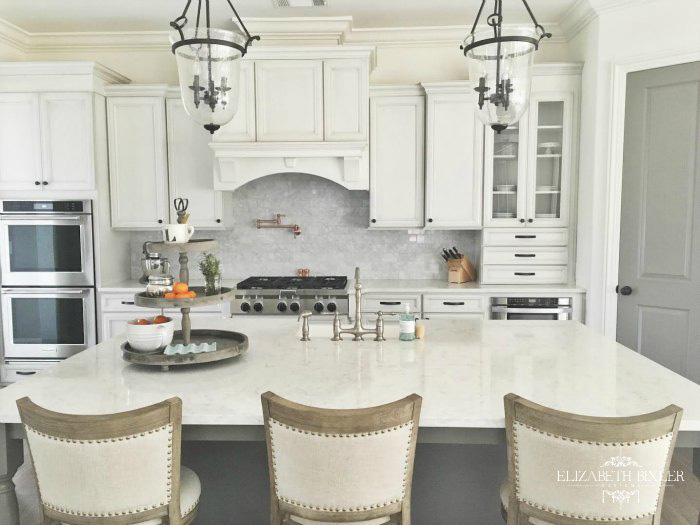 Have I mentioned these stools? These took a while to find. I wanted a low profile stool with backs that swiveled 360 degrees. Could not love these more! They are practical, comfortable, and compliments the kitchen perfectly.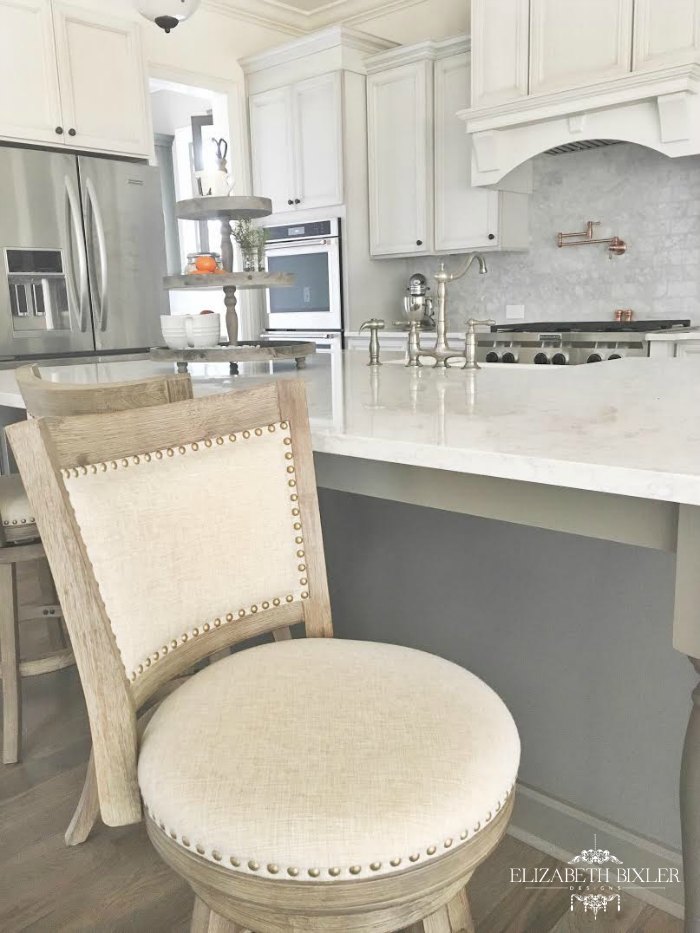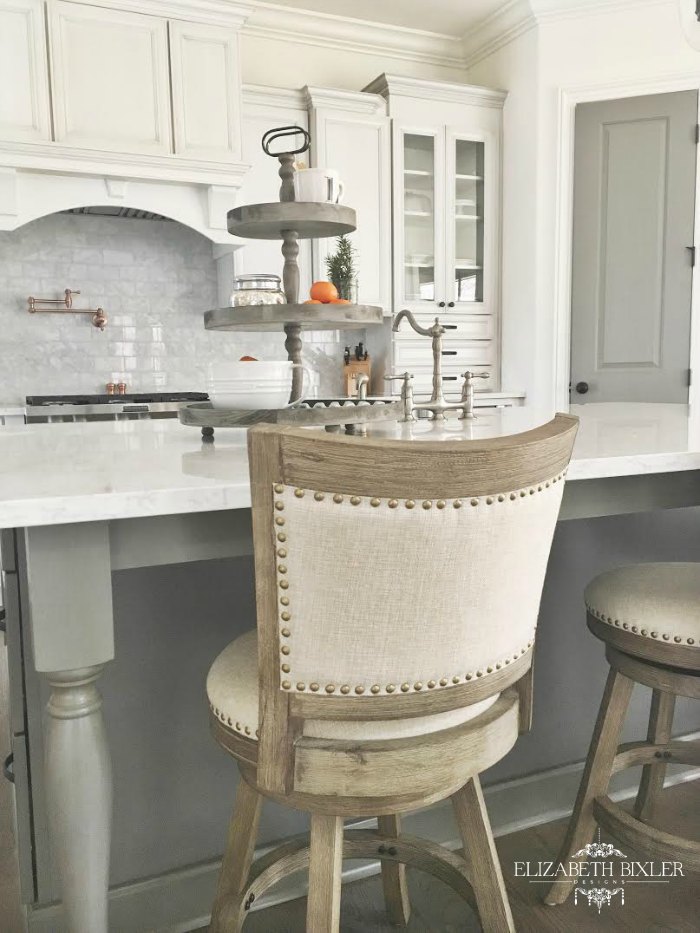 I also found a new home for my Perrines Wine box. She is now a bread box and a practical one at that!
Here are more shots of our kitchen from the butler's pantry and living room.