The Sherwin Williams Color Visualizer  saved me so much time on our new home. Picking the right home color is exhausting if you are as indecisive as us. We chose a few gray paint colors in the beginning , but after seeing our brick, we decided the colors did not contrast enough. Our home feels very English Tudor so I wanted a little contrast between the beam and stucco color. Picking the perfect gray paint home color is a little easier thanks to Sherwin Williams.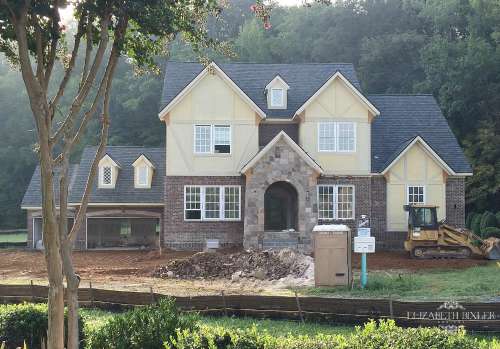 This is our home as of now. To see more of our building gallery, click here.
Let's talk about talk about what we are going to do with this yellow! We actually had compliments on the yellow but had to tell people we were sorry. It was not staying. Our first choice was SW Amazing Gray 7044 Hardie Plank with SW Functional Gray 7024 Beams and SW Intellectual Gray 7045 for the trim on our windows and under the peaks.
Please keep in mind the colors on the visualizer do not account for lighting.
I needed a little more contrast than this for our home. Here are a few homes I absolutely love!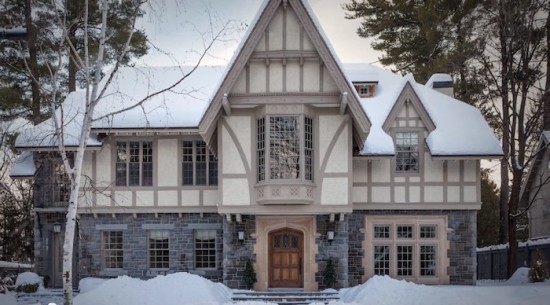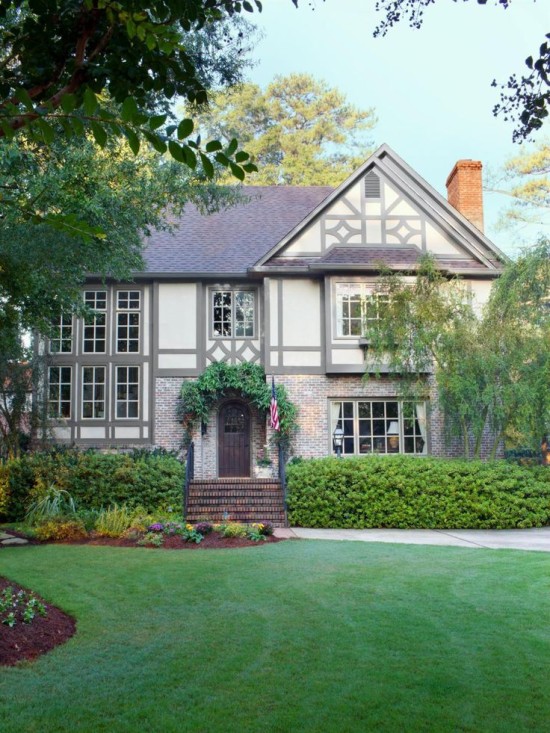 We went through a few variations of gray, and were trying to decide on a more green-gray or brown-gray. We wanted it to flow with our backdrop of trees while complimenting the tones in the stone.
Which do you like best?
1. This gray has more cool tones with the Stamped Concrete and Snowfall. The Collonade Gray ( a perfect mix of gray – not too brown, purple, green, or blue) trim warms it up a bit.
2. We changed the Stamped Concrete to French Gray to add more contrast.
     (left peak – Classic French Gray ; right peak Stamped Concrete)
3. For this one, I changed the hardie plank color to warmer tone Natural Choice.
Leave a comment below and tell me your favorite!