If you have not noticed, I LOVE grey! I remember being 14 years old, and my friends thinking my room looked like a jail cell because it was grey. I love the neutrality of grey and how it can go with almost anything. As a decorator, I have noticed there are certain shades of grey that don't feel "homey" to me. Greys can have so many different undertones. I try to steer clear of blue because I don't want my home to feel too stale. A good example of what I am talking about is here: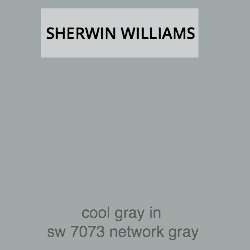 This color would look great with black and silver furniture, but for my warm browns and whites, I needed something with a little more khaki tones. Who wants beige walls though? I found my compromise in "griege". I will say there are many shades of griege as well. I like a little more purple in mine. The problem is what color of Sherwin Williams gray am I going to paint out whole open space living room with? To give you an idea of space I am talking about, here is the living room.
Pretty big space we are working with and a lot of natural light.  I looked through every color from Sherwin Williams for my clients homes and found one quickly, but when working on my own, I realized I am very indecisive.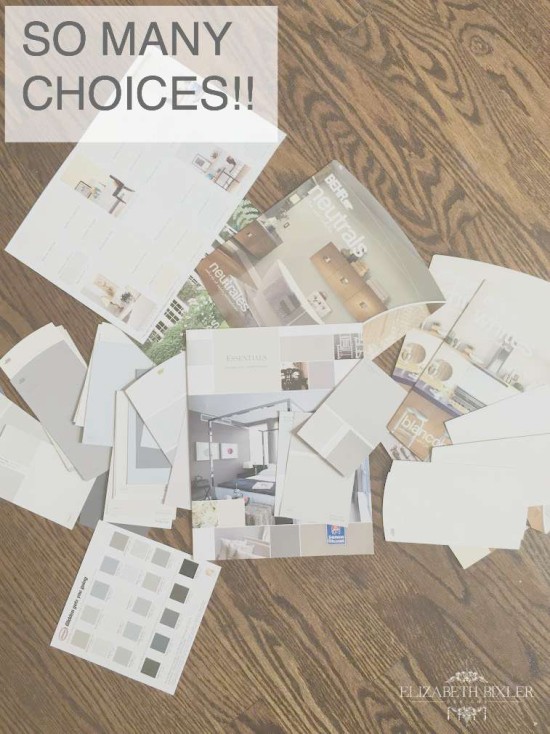 Sherwin Williams had a really great selection of grays in their "Essentials" booklet.
GETTING CLOSER….
WALL TEST TIME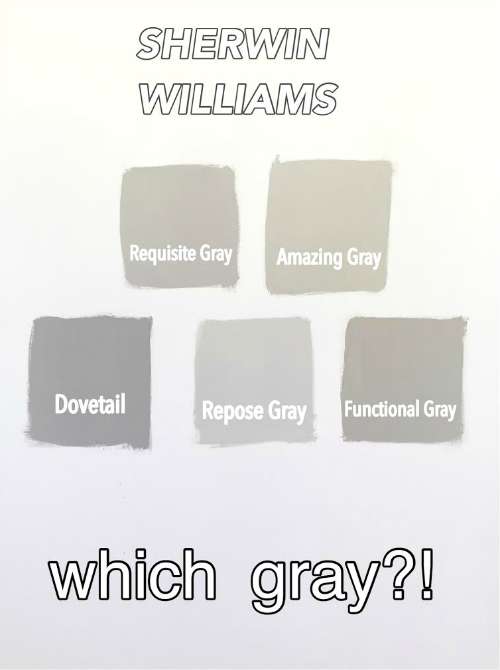 #1 SHERWIN WILLIAMS 7023 requisite gray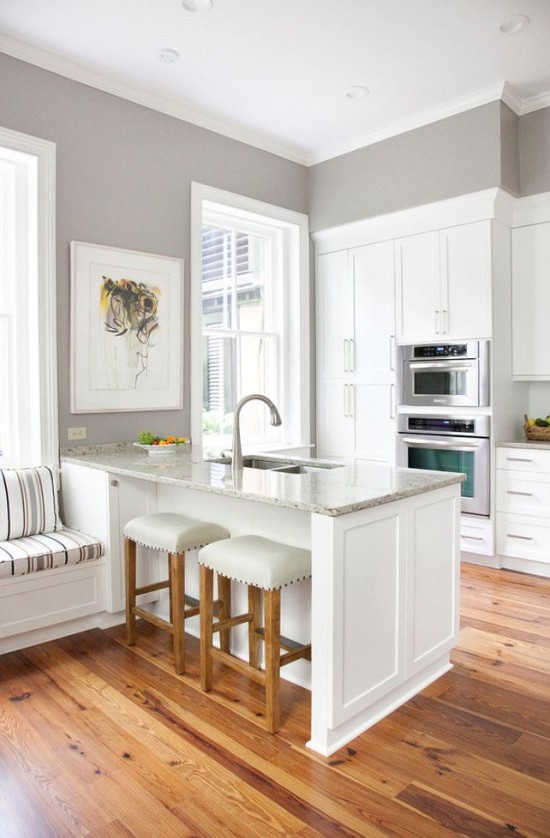 Photo via Homebunch.com
Requite gray was one of our favorites! The undertones were not too purple, not too green. This is very sophisticated clean color. I only worry it may be a little too dark.
#2 SHERWIN WILLIAMS sw 7044 amazing gray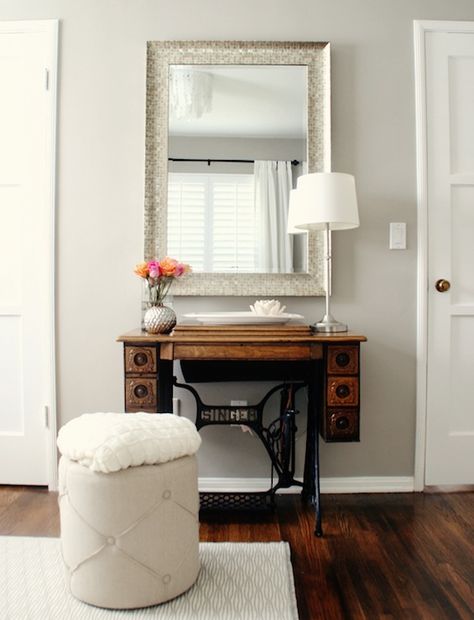 Photo via DecorPad
Amazing Gray is a beautiful soft greige with warm brown undertones.Sometimes it looks a little "blah" , but in certain lights, it is beautiful. I do love that this color would go with all our french country decor.
#3 SHERWIN WILLIAMS sw 7018 dovetail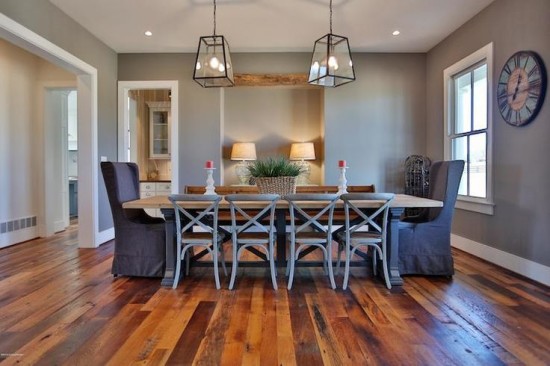 Photo via DecorPad
Dovetail is a dark almost masculine color that reminds me of Restoration Hardware's Slate. It also makes your whites look whiter . A little to dark for our space, but I do love it for the office.
#4 SHERWIN WILLIAMS sw 7015 repose gray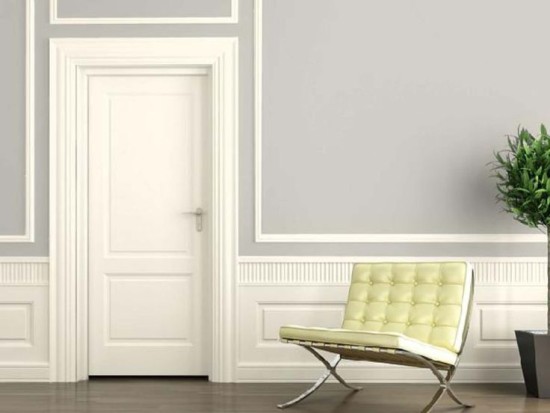 Photo via CRBIC.com
Repose Gray  is a soft and light gray that works really well in a smaller room with less windows. In our home, it looked a little too much like concrete. Definitely try this one before committing!
#5 SHERWIN WILLIAMS sw 7024 functional gray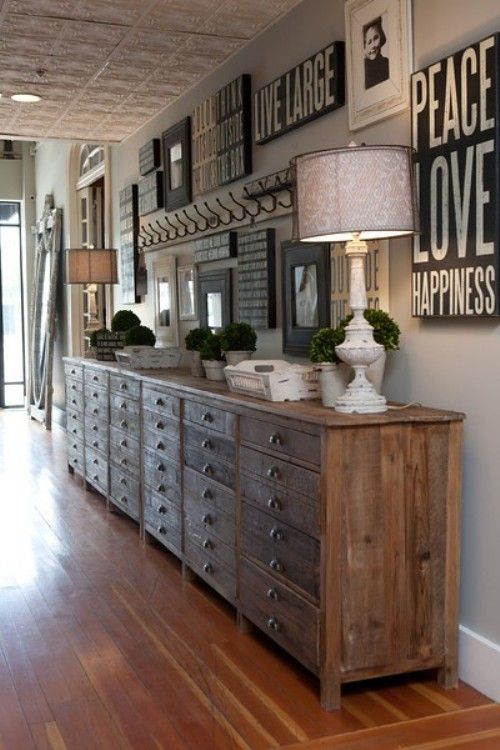 Photo via theletteredcottage.net
Functional Gray  is a little lighter than dovetail but around the same family. It has some green and brown undertones. It is my favorite for our dining room. 

#6 SHERWIN WILLIAMS sw 7641 collonade gray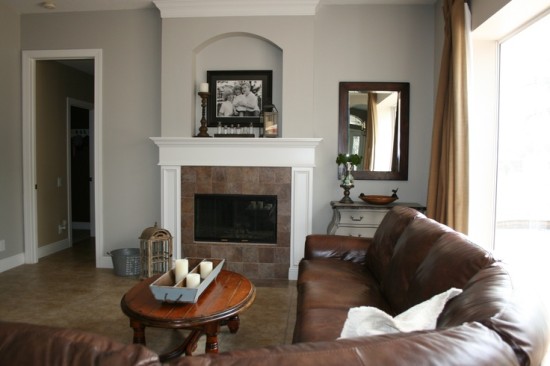 Photo via Pinterest
Colonnade Gray is a new contender. I love the green undertones. I also love that it isn't too light like Repose but not too dark like the Dovetail. It reminds me of the popular Benjamin Moore Revere Pewter.
We decided to go with Colonnade Gray SW7641 , Repose Gray SW7015, and Alabaster SW7008. We also decided to paint the trim the same color as wall in some rooms and make the sashes Dovetail SW7018.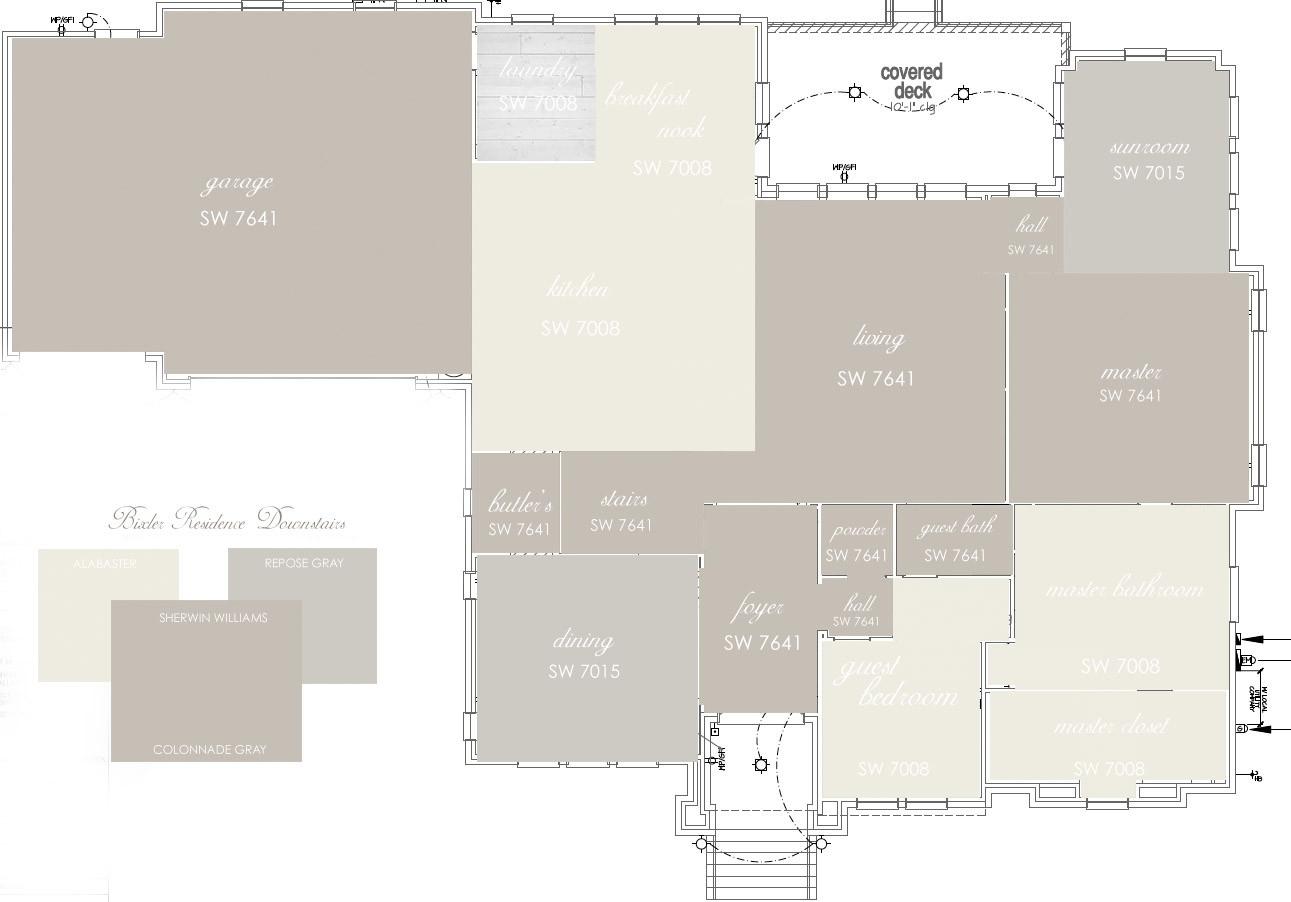 UPDATE: