This white farmhouse renovation started with a one story house. We added a level and a little paint. This was such a fun renovation because I got to work with my favorite the guys at Paramount Realty of Smyrna. They are so creative!
Incase you want to see a little "before" action, check this out!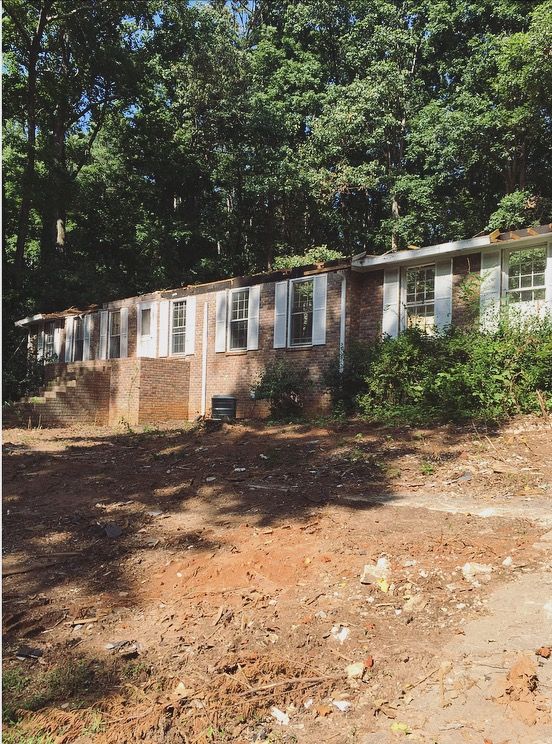 It is so crazy to watch the guys take a roof off and what they can do with the foundation. This house also has a basement so it was already quite big. We started by adding another level and roof.
I love the curved lines where the second level started, and wanted it to look more of a textured accent piece so I had the whole house solid .