I am remodeling an adorable home in the historic district and picking out floors. To determine the type of solid hardwood floors you should use in your home, there are a few different factors to consider. Because the house was on the smaller side with low ceilings, the clients were worried about the size of wood planks. I couldn't help but wonder how many other people try to decide on what size and type of wood planks they should get. The plus side of wider planks is less seams and on the downside, it is more expensive. See more about what size plank you may want to use in your home in later posts.
You also have to make the decision about the type of wood, pattern, and if you want random sizes. For this post, I will only be discussing solid hardwood flooring.
Types of Hardwood
Let's start with 8 common wood flooring types for every budget:
Maple
Oak – Red and White
Walnut
Hickory
Ash
Birch
Pine
Mahogany
Since I love making charts more than being wordy, here is a chart that may help you decide.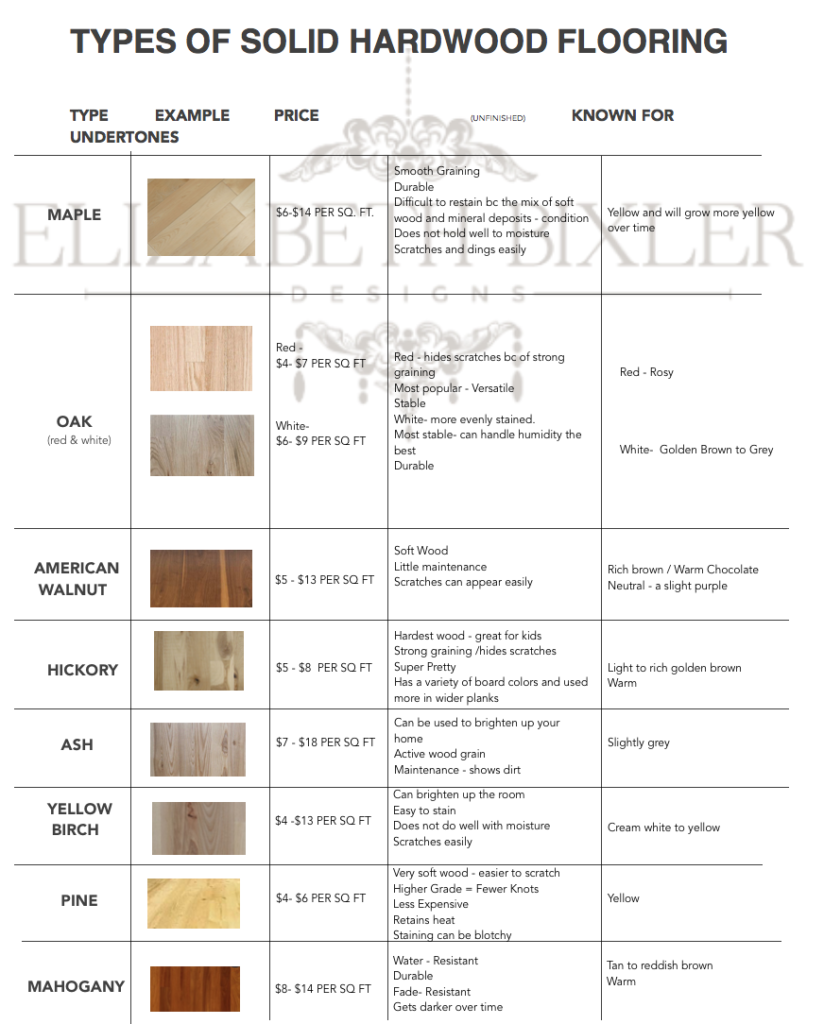 Photo examples via : Maple . Red Oak . White Oak . Walnut . Hickory. Ash . Birch . Pine . Mahogany .
Note: there are more types of solid hardwoods than listed.
Price listed is for budgetary purposes, and may vary by location and the timing of your project (higher construction demand = higher labor $). The pricing includes labor and installation, but not staining. There are several different grades of flooring and installers/install-methods that can make the price varied.
Our House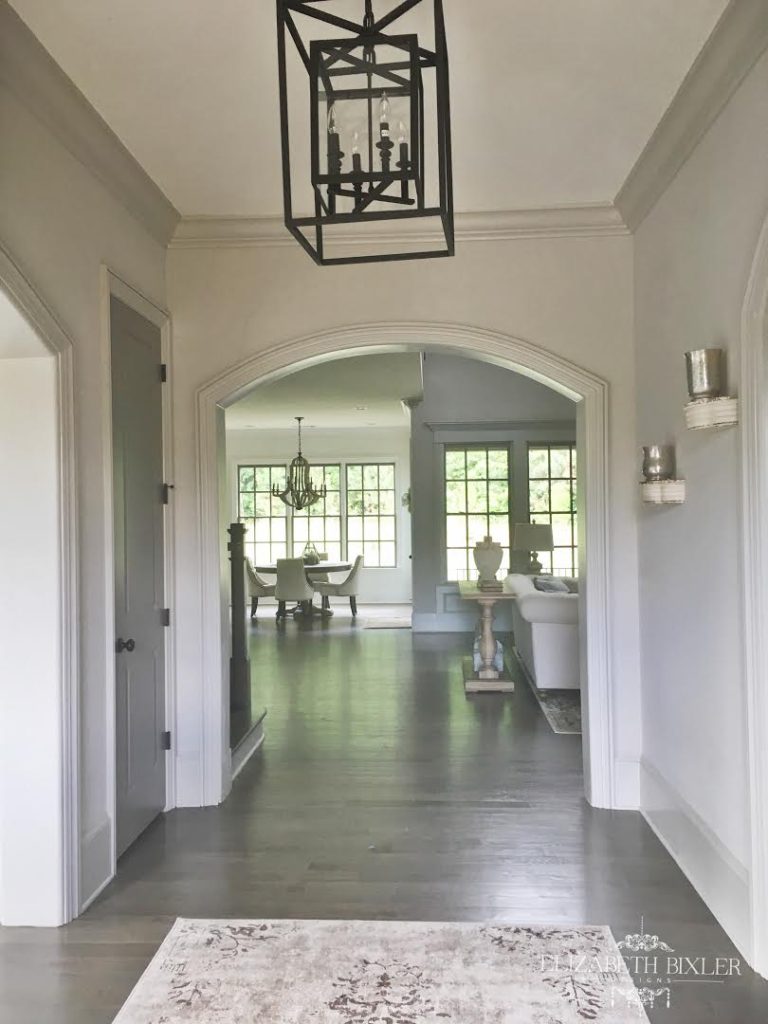 Red oak is very common but the red does come through, so you have to factor that in when staining. We have red oak floors and used grey Minwax stain to neutralize the red. See my blog post on how we chose our red oak flooring stain.
For more stain options on different woods, go to my blog here or this great post from Chris Loves Julia.
Some examples of my favorite stain options for each type of wood are below: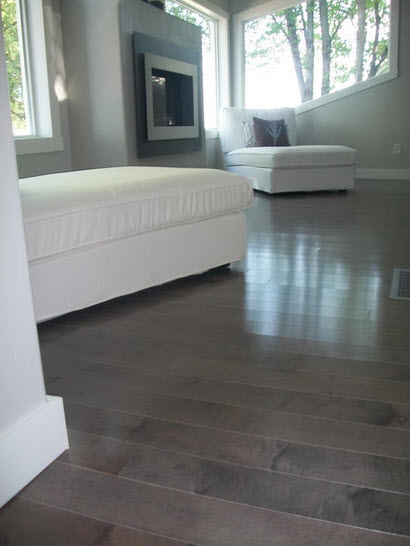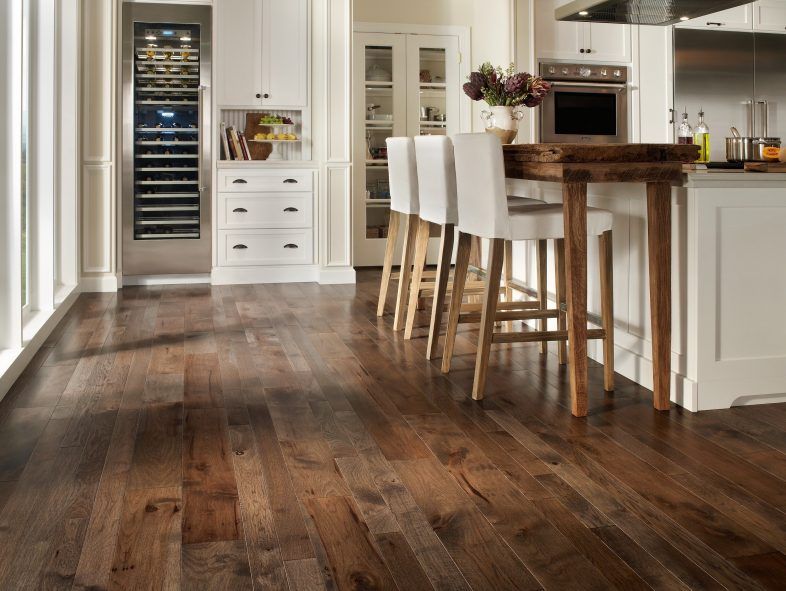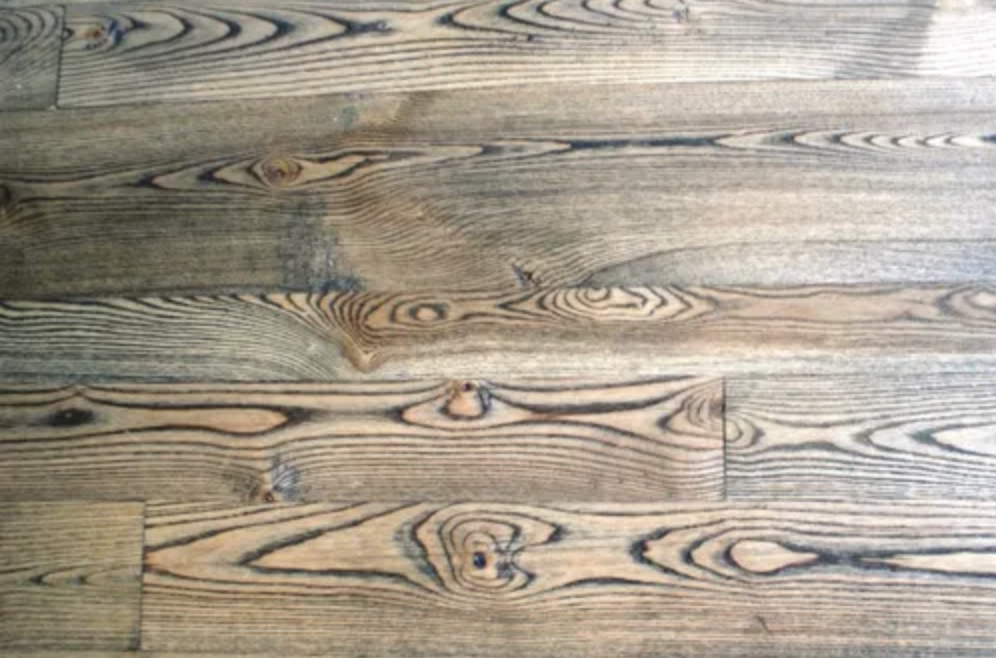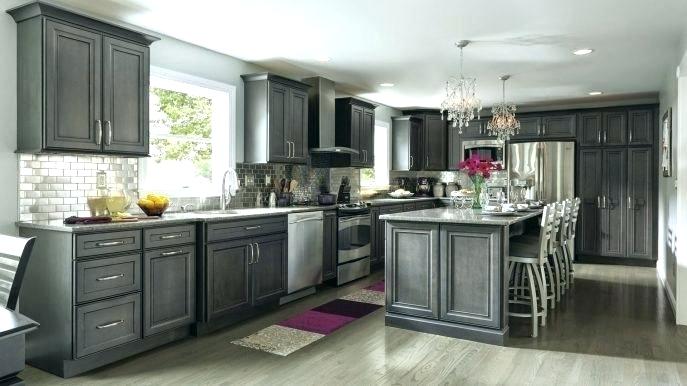 Thanks for checking out this post! Please check back soon for my post on what size plank hardwood to use and patterns.