Incase you follow the blog, I have been very absent the past few months. We were very fortunate to find out I was pregnant after very little time of trying. However, I did not plan very well and had to immediately try to finish my clients' homes . The first trimester was miserable, and I was extremely lucky to have such understanding clients. One of them was a very patient couple who started their master bathroom with me in May. I mocked up ideas, went through mood boards, picked out everything with them. Then they had to wait on finding the right contractor for months. It was pretty hard finding a reasonable contractor in Georgia that would do a small remodel, but they found him thanks to LCS Residential. He started in August. Three weeks later, we finished and here are the results. Let me show you some before pictures to get an idea white master bathroom makeover complete overhaul.
BEFORE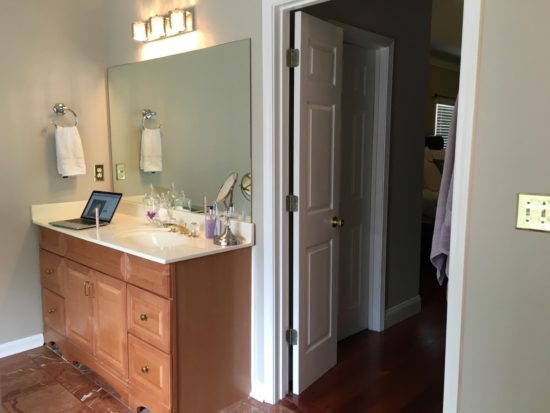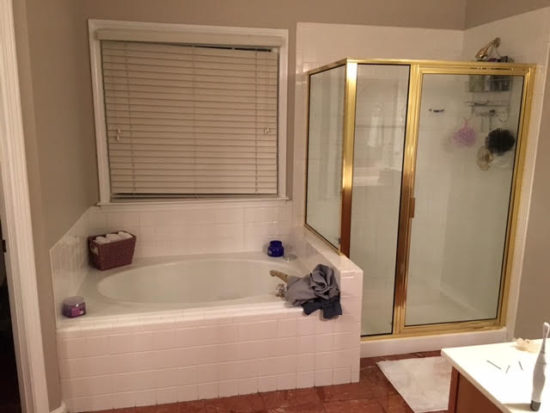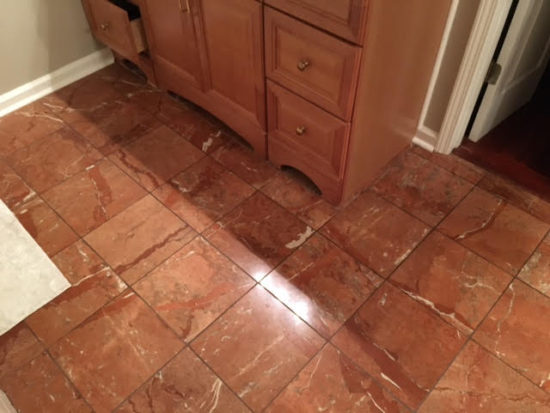 I wanted to first brighten this bathroom and get rid of the dated features. The tile definitely had to go! I was very fortunate that the homeowners agreed with everything and was willing to take a chance. Herr was the mood board I presented them: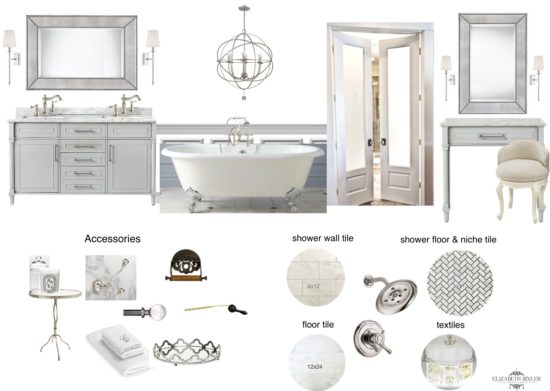 I added some vintage elements because I didn't want the guy to feel like the bathroom wasn't just made for her.
AFTER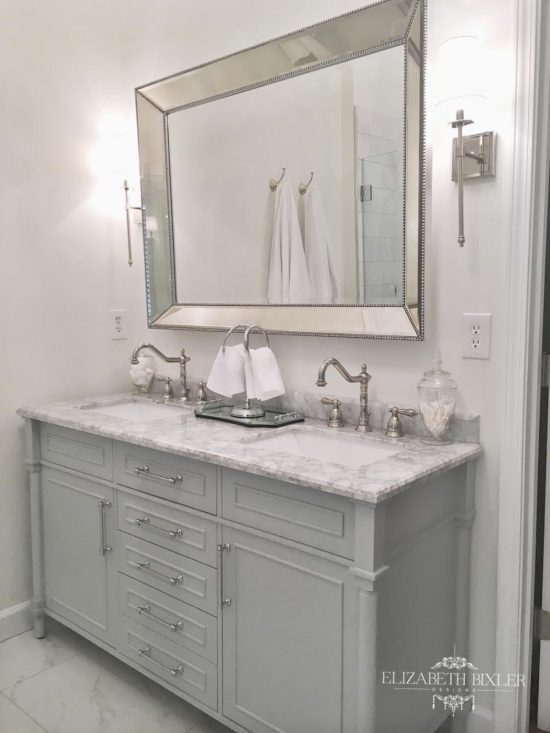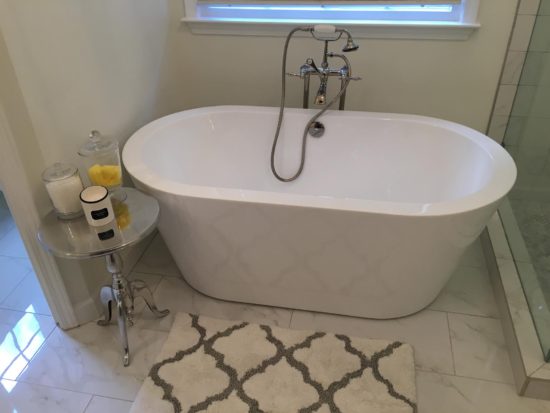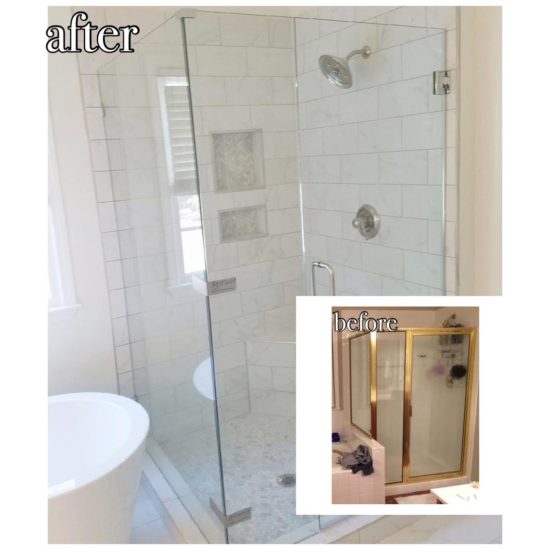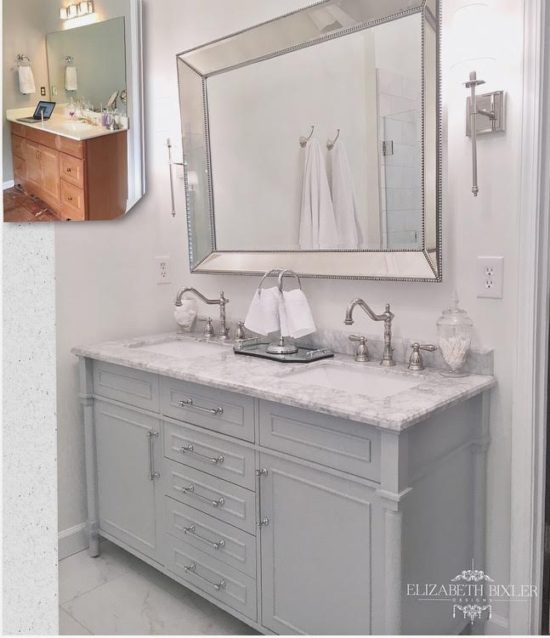 Thanks for checking out the blog!!