I just love our living room color! Sherwin Williams Colonnade Gray is the perfect neutral gray tone. Grey is such a versatile color which can look either modern or classic. Some important things to reason when choosing which grey is best for your home :
Cool or Warm
Many people love grey with blue tones until they add them to their home. They then feel it is too modern which is great if you are going for a very clean modern feel. We personally love warm grey tones with our furniture. Definitely get a sample of your favorites with both undertones and see which one works better with your light and decor.
Hue – Dark Grey or Light
The hue you pick can affect the size of your room. The lighter the hue, the larger your room will seem. Also, we painted our trim to the same color to make the room appear even taller. If you want your room to feel rich and cozy, go with a darker shade that will absorb the light.
For more help choosing a grey paint, click here.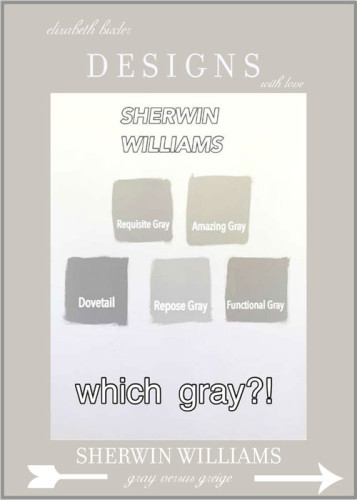 This is our living room as of now
Click HERE for all products used in our living room.
We are in the process of decorating our living room so I gathered a few of my favorite inspirations:
#1. I just love these tresses and the mix of dark and light. Everything about this living room screams luxury!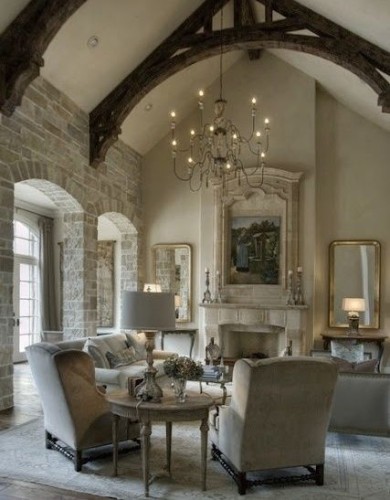 #2. This living room layout reminded me so much of ours, I had to add it.Love the furniture placement. We are not refined enough to have a piece of art instead of a TV above our fireplace but this is very similar to what we want.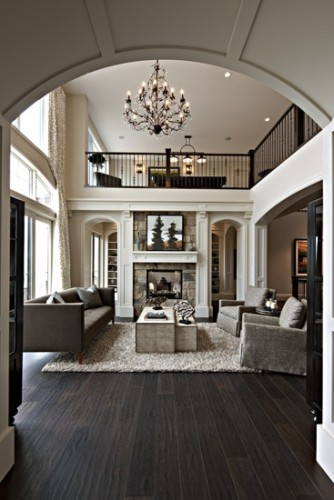 #3. Speaking of TV, isn't this a good idea to hide your TV!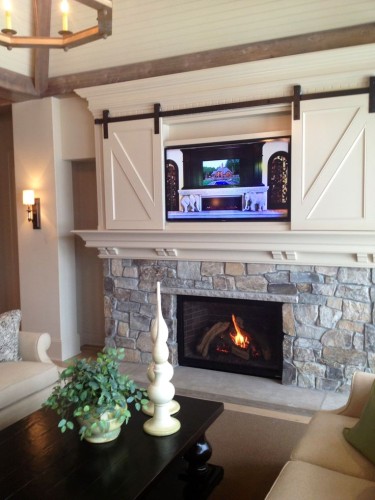 #4. This french inspired living room by Karin Draaijeris just gorgeous! Definitely want this chair!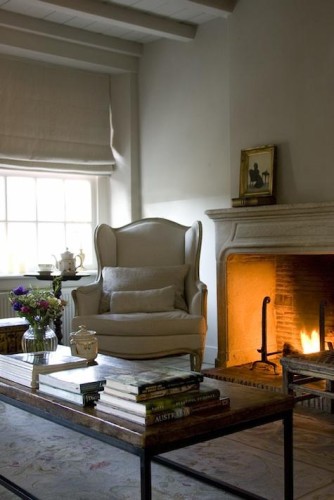 #5. Ever wonder what to do with those arched windows? This is a great idea and doesn't take away from the shape.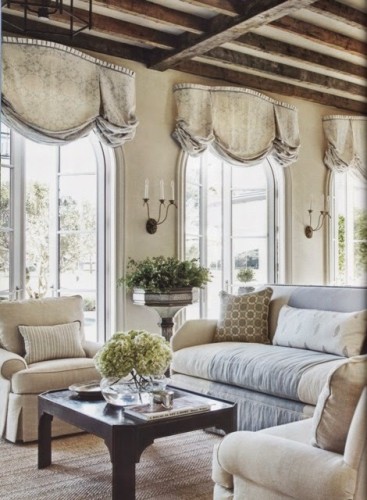 #6. I LOVE Restoration Hardware ! This living room is no different! I love matching the trim and wall to give a room a brighter feel, and it makes your beautiful furniture stand out!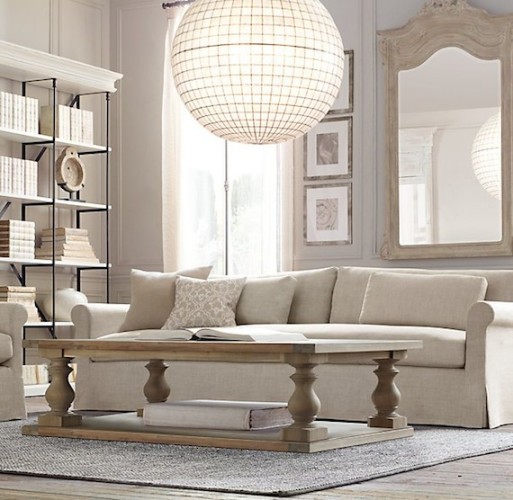 #7. This living room by Little Greene is definitely my favorite contemporary country space. I love the mix of white and grey proving you should not be afraid to mix themes! It's clean yet cozy!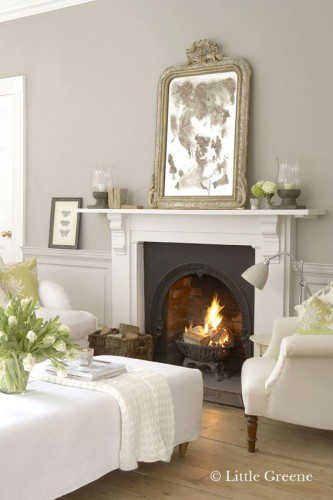 #8. This lovely traditional home by Stonecroft Homes has a few pops characters that would make anyone fall in love. I love the mix of turquoise, dark browns, whites, and grey.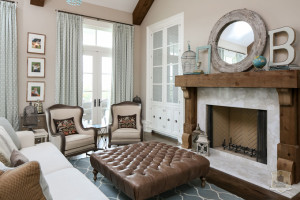 #9. This one by lovegrowswild.com is perfect inspiration for our loft area upstairs. It is a perfect mix of personality while creating a comfortable space, and who does not love a good gallery wall.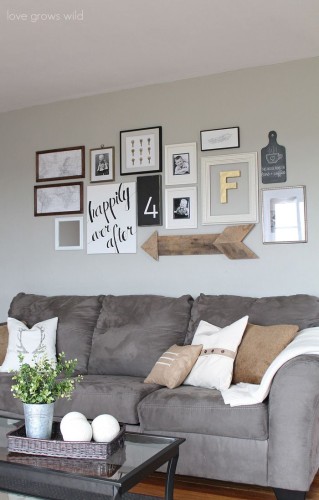 #10. Definitely a gorgeous design by Margie Slovack and Sarah Henderson Design. Speechless.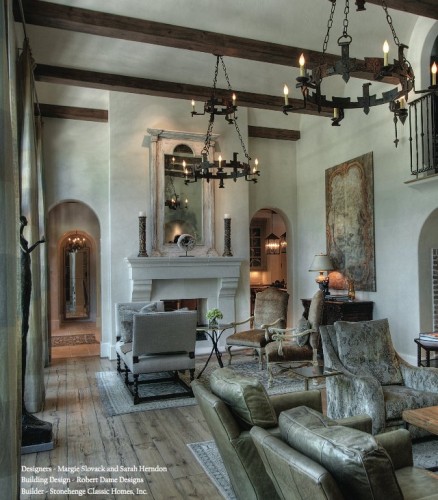 My running list of inspirations. Which is your favorite?