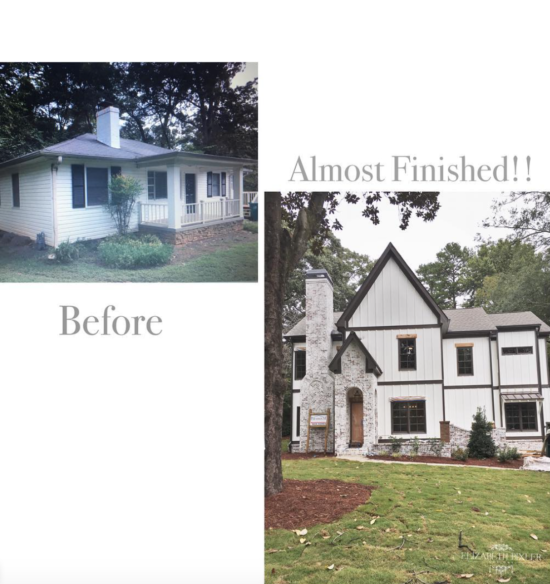 This year has flown by, and we have had a big year at the Bixler household. We had a beautiful baby girl named Harper whose nursery is here ,  and we have tried to figure out how our schedules were going to work with this new addition. Let me be clear in my naivety of raising a child that I haven't even changed a diaper before Harper. Being an only child with no experience being around children, I had no idea how selfless and organized you had to be. I wanted a baby around our second year of marriage and became pregnant the week we started trying which threw us for a loop. I panicked and stopped working because I "was going to be the stay-at-home mom I never had". My goal was to stay at home and be super mom.
I realized that I am not cut out to be a stay at home mom and applaud the women that can do it.  Landon supported whatever decision I made so I really had to make the decision on my own to start working again and figure out what made me happy. I felt guilty when I went anywhere without her or even when she was in the other rom with her dad. I also felt resentful because I needed the break away, and it was neither her nor Landon's fault.  I simply was not allowing myself to relax without guilt. I had a small retail job that kept me working two nights a week . The socialization, shopping, and getting paid for it really helped me not feel so isolated and less guilty.
I had the offer by an amazing realtor to work for a neighborhood of remodeled homes. I would pick out all the specs (tile, stain, paint, counters, etc) of a few homes . I could not pass up the opportunity to focus more on my career. It was a very difficult decision to leave the small job and go back to a job that took a lot of time, but in the end, I needed the flexible schedule. I am extremely lucky to have a supportive husband who takes care of Harper when I need to work and a very supportive friend who pushes me to be a super mom like her.
This is the first project I like to call " French Farmhouse Tudor Lime wash Brick Remodel by Owner"  . I call it this because in the beginning, I chose everything. We had a buyer who replaced a few things so I really can not take full credit for this one. What Paramount Realty  does with homes is incredible. They take the old house down, keep the elevation, discard the roof, add a level, and change everything. I am sure I am missing a few steps, but everything they do is beautiful! I love the builder I work with for how detailed and appreciative he is of everyone. It is so rare to find a humble builder.
This is the before home of our french farmhouse tudor remodel: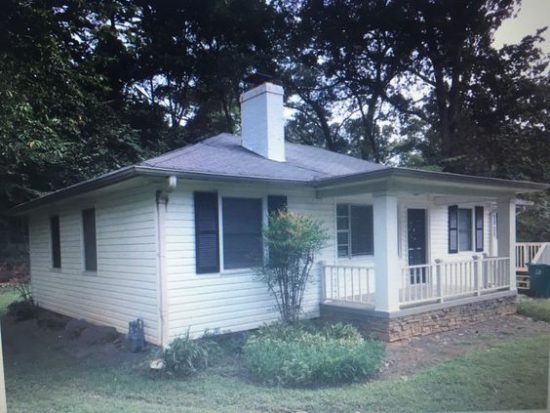 I came into this project after they knocked this home down and started framing. They showed me what I had to work with after, and I could not wait!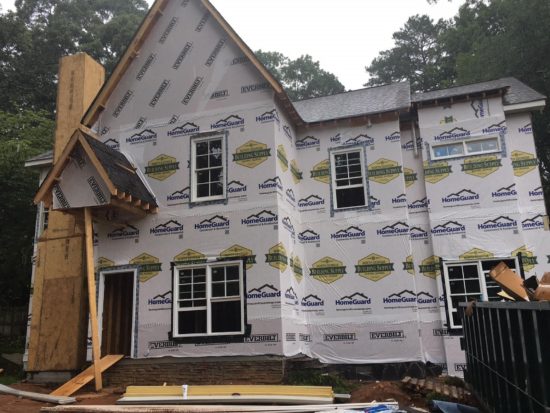 This was totally the style of home I love working!
I started by picking the exterior colors and general theme of how I wanted the house laid out. I wanted a vintage european farmhouse feel. I generally do not not stick with one "theme" in a house. I like treating each one like my home a mixing different inspirations. Here is a little before and after of the master bathroom.
Before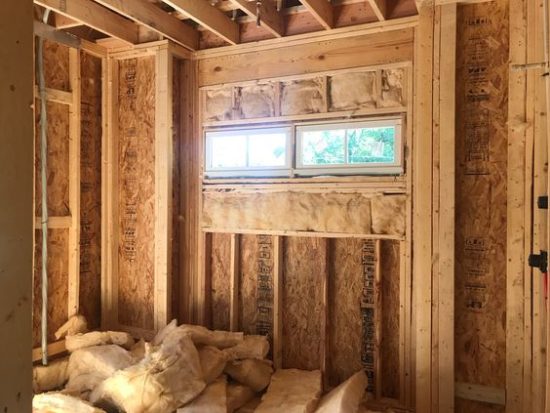 After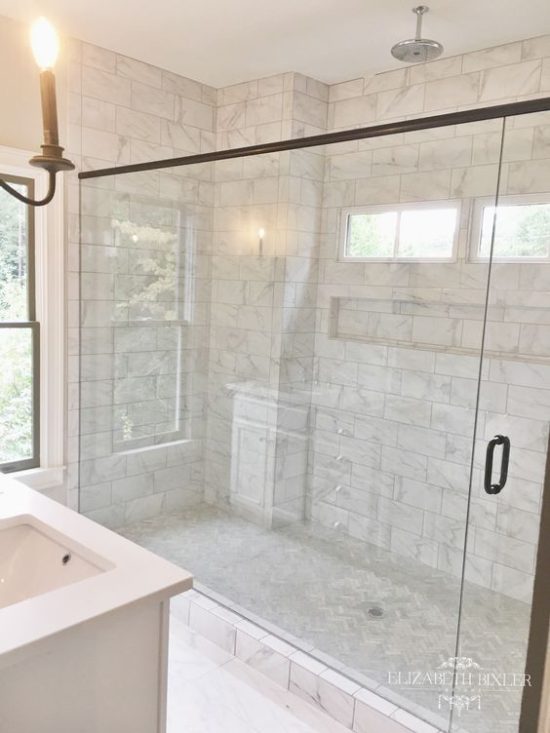 I love that the tile goes to the ceiling! I am so obsessed with the herringbone tile I chose from Traditions in Tile. It adds a little trend to this classic bathroom.
Here is a before and after I had on my Instagram . This was a masculine office that I balanced with the subtle feminine lighting.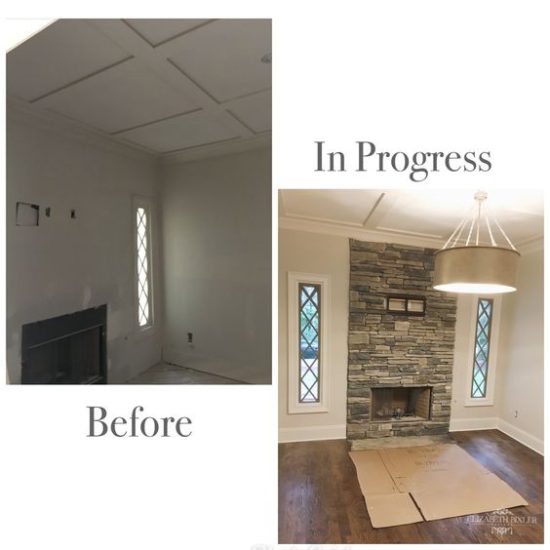 Here is my favorite tile for a laundry room from Traditions in Tile called Cantina Bianco in a Herringbone pattern. It is definitely affordable and does not show dirt!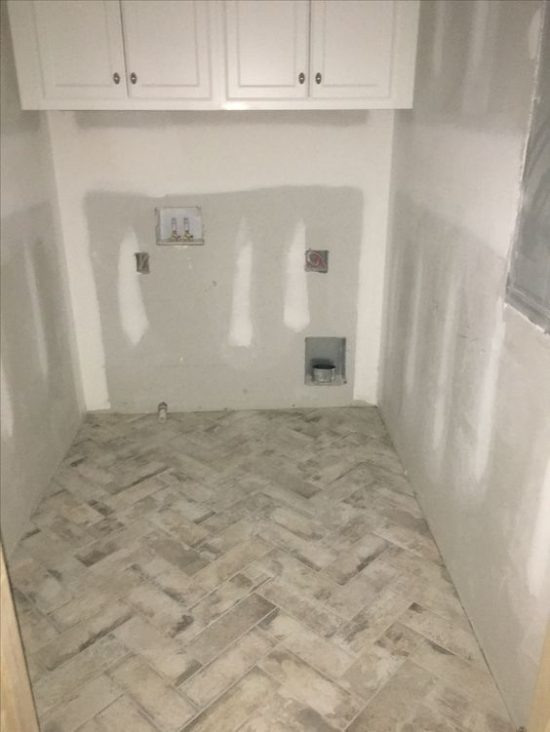 One of the bedrooms had a this awesome vaulted ceiling to play with and of course, I had to choose Savoy House .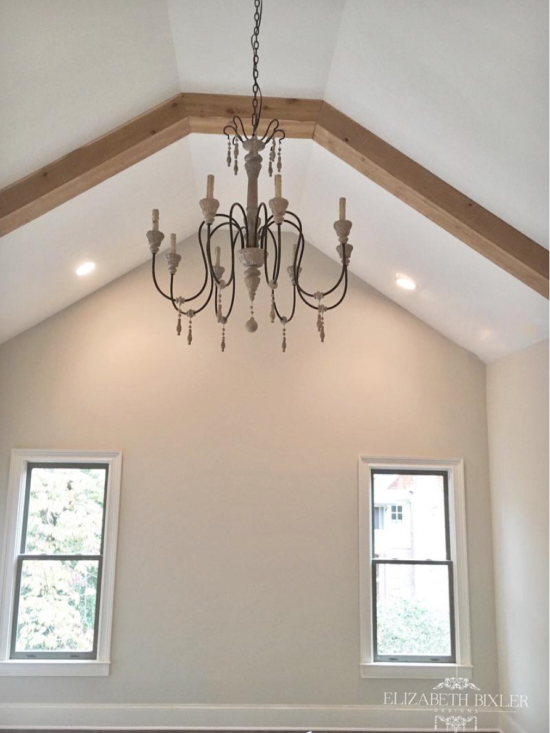 The new buyer started moving in before we finished installing all the light and tile fixtures but she loved the one chosen for her main bathroom so she had it as her kitchen backsplash. I am totally jealous of her beautiful Wolf range .
Main Bathroom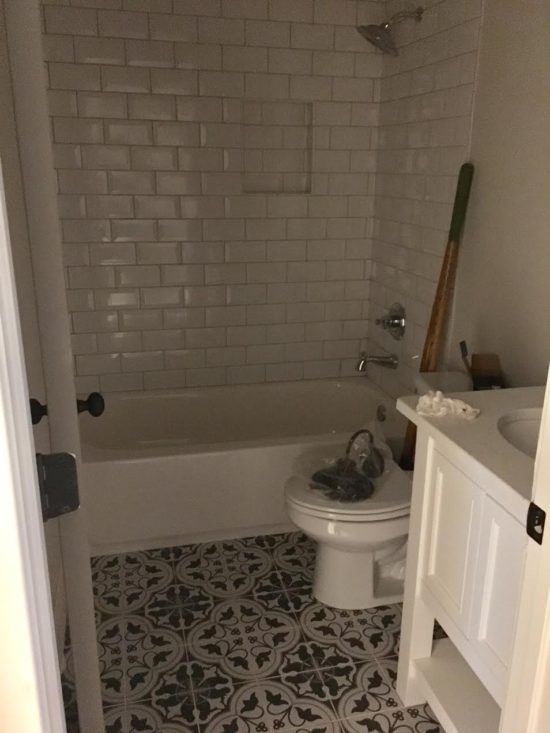 Kitchen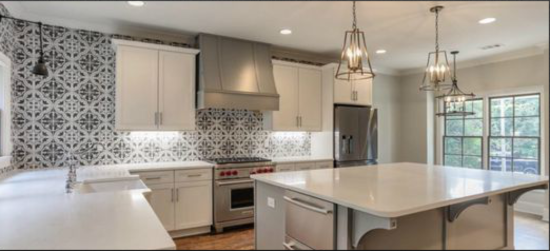 Thank you Paramount Realty Group for making me part of this project. Here is the exterior after :
I was blown away by what this team did with the "before" house and the neighborhood is only growing! To see more homes like this, contact Miranda Butler of Penfield and Co or Paramount Realty Group of Smyrna.
SaveSave
SaveSave
SaveSave
SaveSave
SaveSave
SaveSave
SaveSave
SaveSave
SaveSave
SaveSave
SaveSave
SaveSave
SaveSave
SaveSave
SaveSave
SaveSave
SaveSave
SaveSave
SaveSave
SaveSave
SaveSave
SaveSave
SaveSave
SaveSave
SaveSave
SaveSave
SaveSave
SaveSave
SaveSave
SaveSave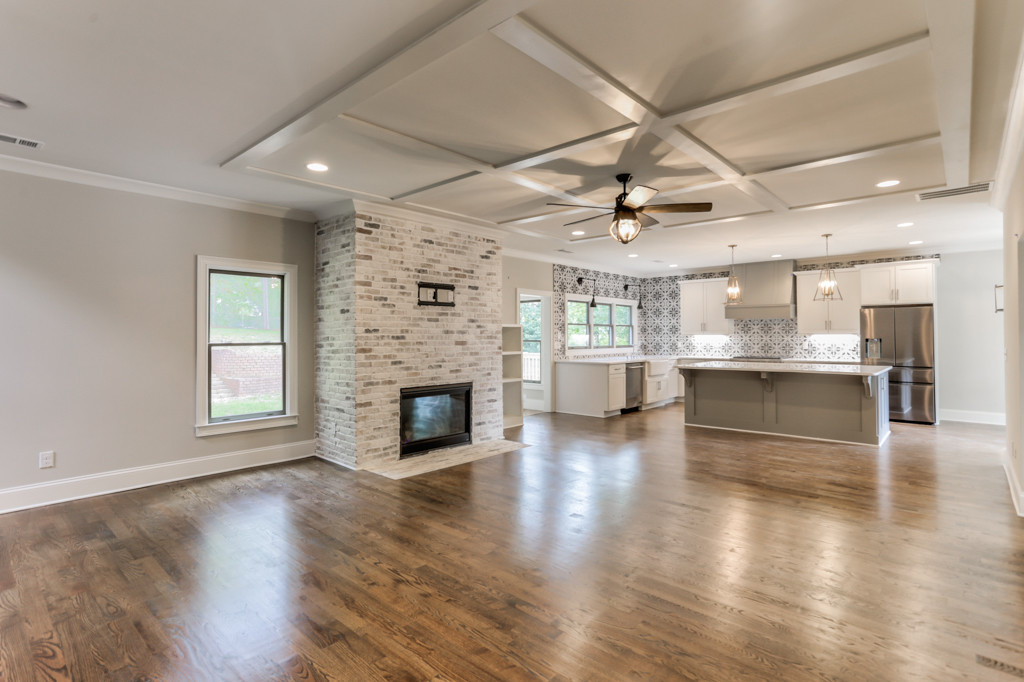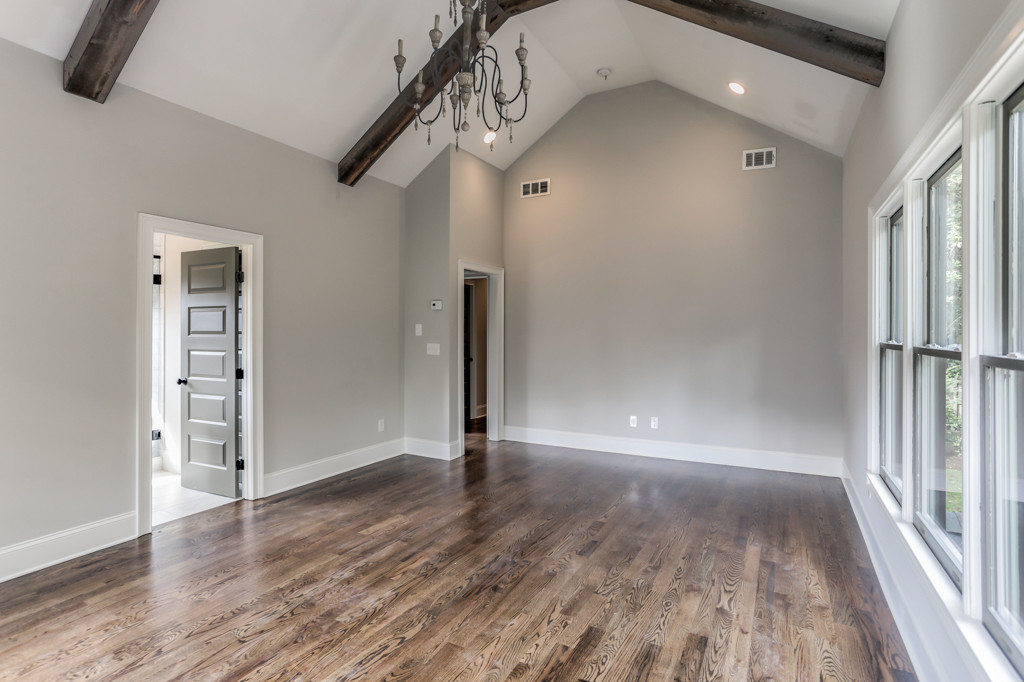 French Farmhouse Tudor Limewash Brick After