Today I played with a few stains for this massive farmhouse by Paramount Realty Group .
Since the first blog on Minwax stain on red oak floors helped so many, I wanted to show you more examples of Minwax stain on red oak. Douglas fir was used for the pantry doors, and the owners wanted the color very close to their red oak floors. However, different species of wood take on colors differently. Douglas fir has a more blond undertone whereas red oak has more pink.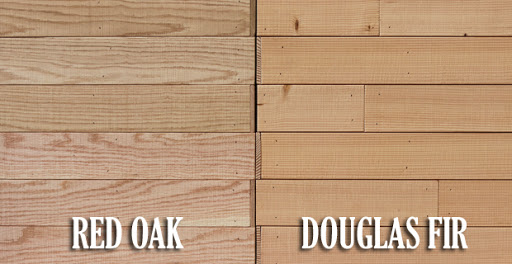 For this particular post, the client's style is very similar to what you would see Joanna Gaines do in Fixer Upper. As a result, we used shades of white and shiplapping to add texture inspiring a very clean-looking modern farmhouse.
Our Inspiration
In the above photo, the dark wood pops against the beautiful white walls . 
STAIN SAMPLES
Here are the Minwax stains we wanted to try on red oak: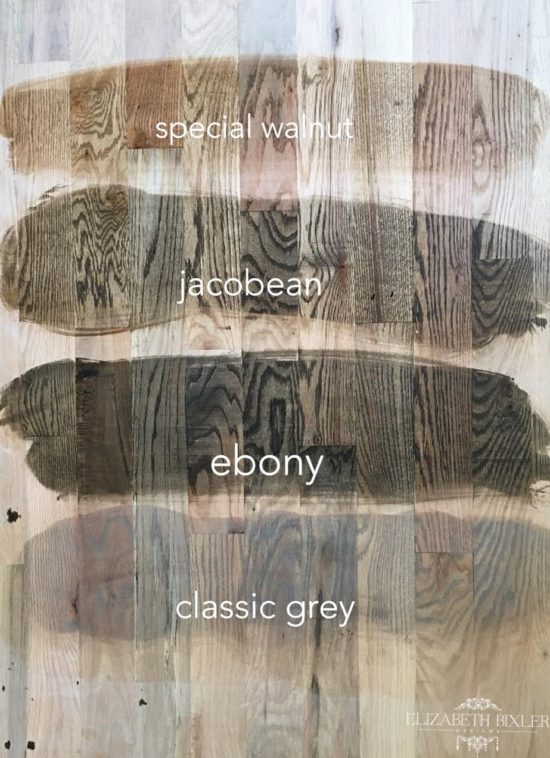 Seeing as I just love mixing things up, I also sampled a few blends of stain.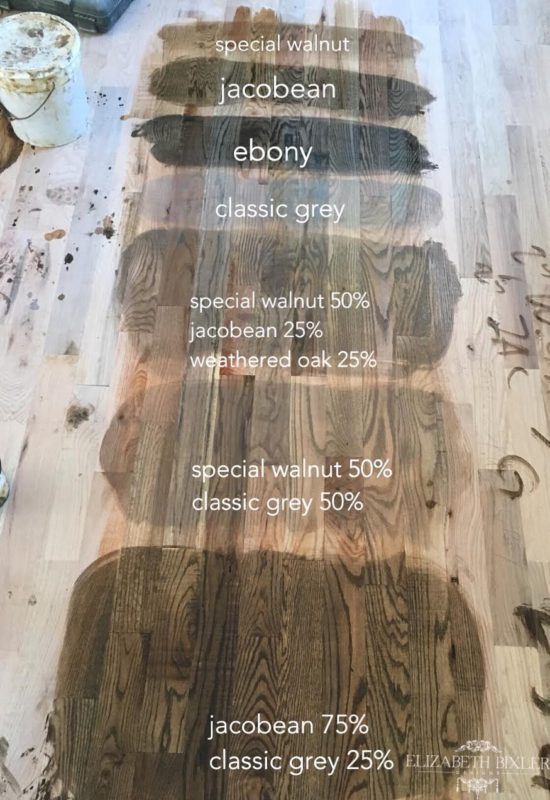 My favorite was Jacobean 75% and classic grey 25%.
THE DOUGLAS FIR PANTRY DOOR STAIN SAMPLES
For the Douglas Fir Pantry doors, the client's wanted a lighter stain with similar undertones as the red oak floors. First we tried Minwax Early American on Douglas Fir.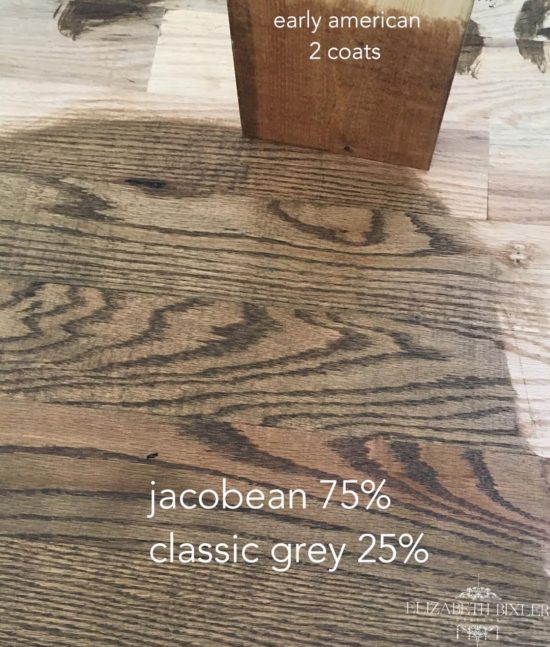 The above was a little too red for our taste so we decided to neutralize by adding another stain. Below is our Douglas fir example with Minwax Golden Oak and  Minwax Early American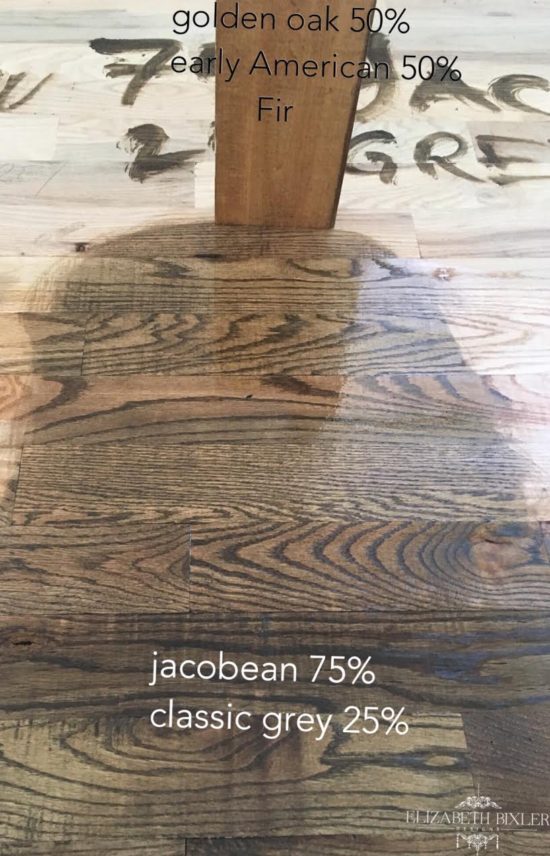 The clients chose:
  Hardwoods, Handrail, Stair treads
75% Classic Grey and 25% Jacobean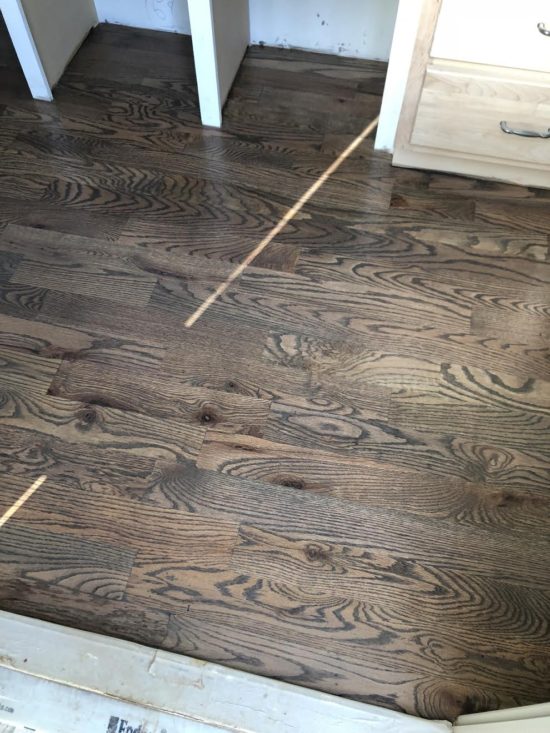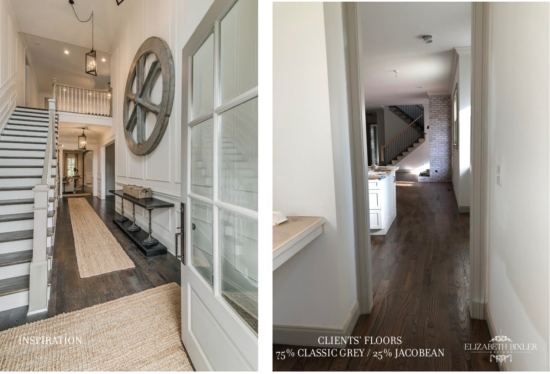 Pantry Door, Fireplace french doors:
50% Early American to 50% Golden Oak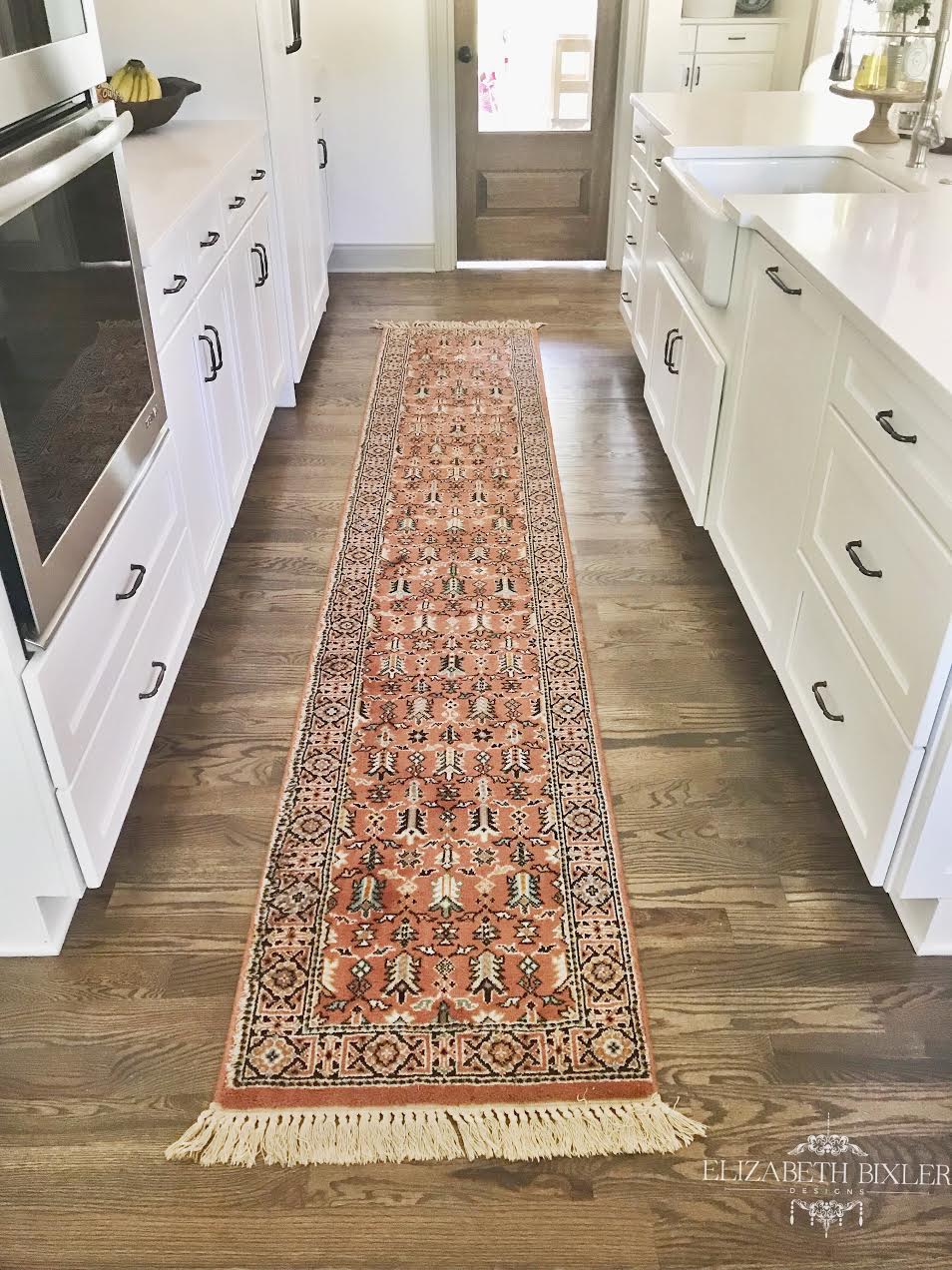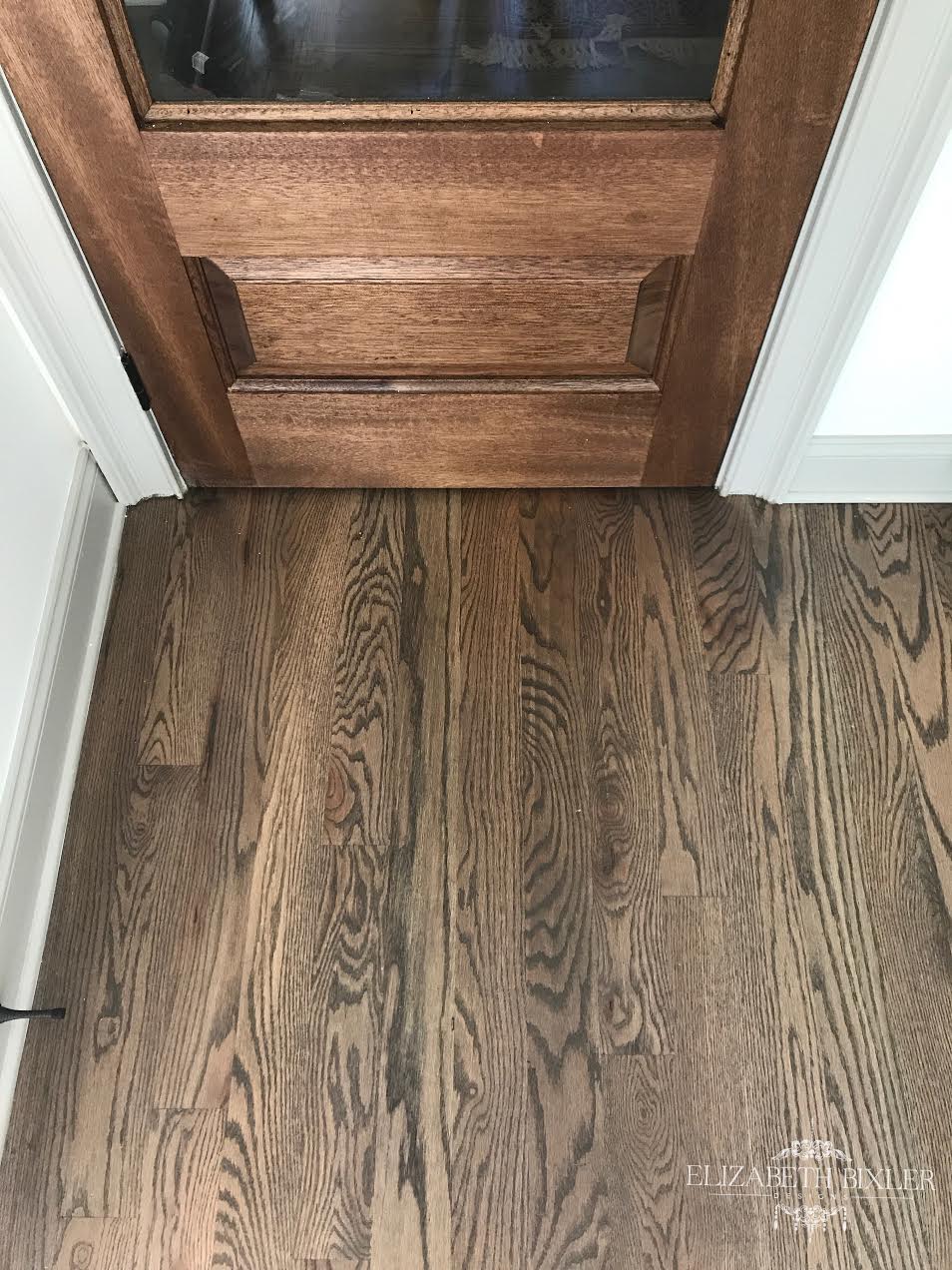 Front Door: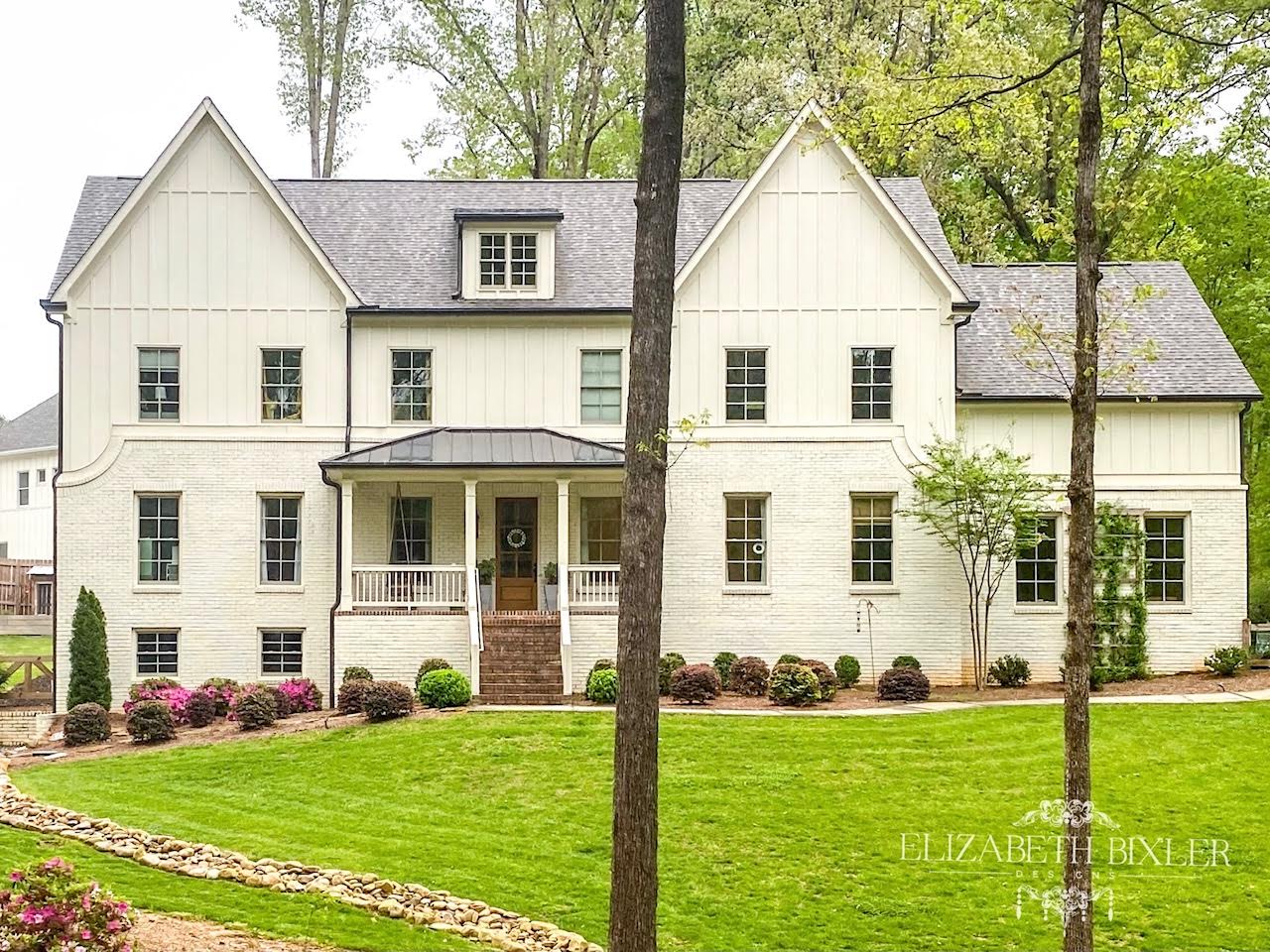 SaveSave
SaveSave
SaveSave
SaveSave
SaveSave
SaveSave
SaveSave
SaveSave
SaveSave
SaveSave
SaveSave
SaveSave
SaveSave