Limewash Brick with White Board and Batten
Today I get to unveil one of my favorite homes! We started building this house in December and were putting the finishing touches on it today. Love a project where I can put my heart in it. Being able to treat this as if it were my own and was able to pick out everything. As you can see from my other posts, I love the white french country farmhouse combination and wanted to merge it in the renovation architectural plans.
"Before" Shot of the home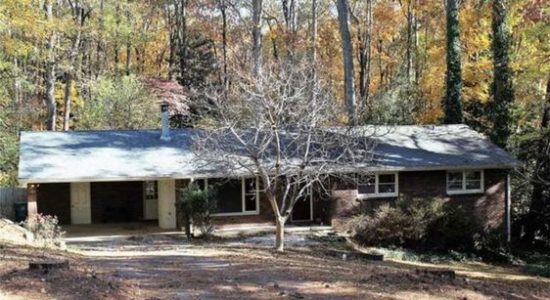 The tear down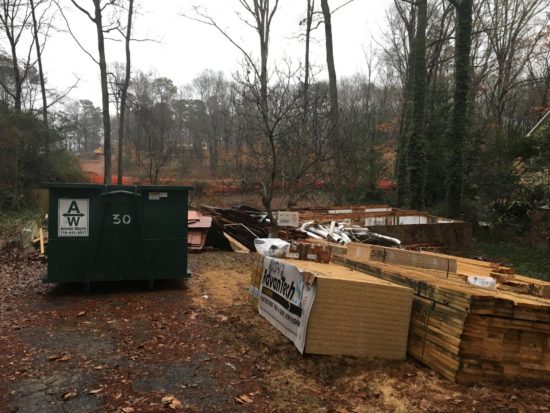 Isn't this so pretty? The basement was the only part left. It is incredible to see what Paramount Realty Group can build from the ground up in a few months! A skilled architect is highly recommended over a draftsman, and if they are a general contractor too, that is even better. Here are a few "after" exterior pics. I absolutely love lime washing brick. It gives such a unique vintage feel. Who doesn't love a good roof slope, and I was pretty adamant about including it in the elevations. Even though I did not win that battle, the house turned out so pretty. Paramount Realty Group insisted on shutters, and I am so glad he did. Shutters add more character.

One of my favorite exterior element is the gas lantern. This one is from French Market Lantern. The color we used on the exterior is Sherwin Williams Aesthetic White. Aesthetic white gives the house a glow without being to stark white.
The Interior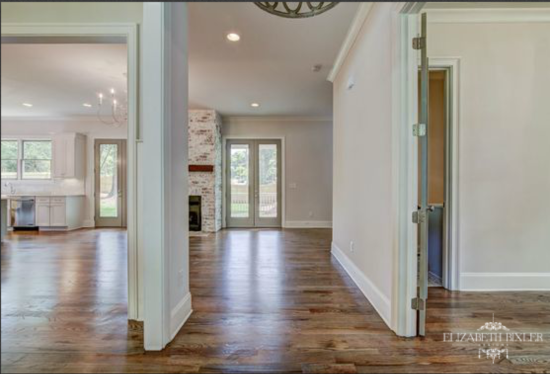 The foyer is meant to be be just a preview of this open floor plan. Double doors on each side of the fireplace give you the feeling of being outside. This house has three fireplaces and to say I am jealous is a huge understatement. Fireplaces give the house a luxurious feel and livability.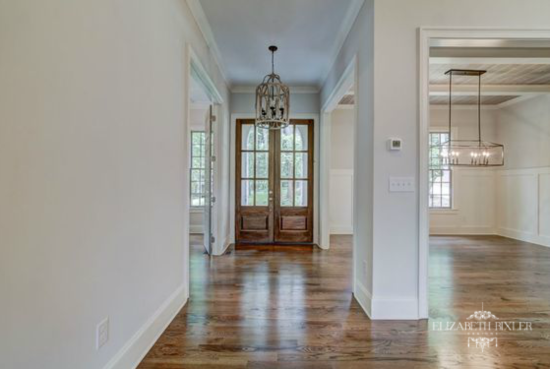 Polished nickel hardware is where my heart lives now as I am sure it shows. The use of polished nickel is throughout the house to make it feel clean yet warm. Chrome is a little too cool toned for me. In the kitchen, I chose these antique silver leaf pendants. Because I wanted to stick a primarily french country theme, I opted on a more traditional cabinet door and hardware style with curves over a shake or clean lines. Furthermore, my goal was to blend french country-style with clean finishes and add a little trendy farmhouse as well.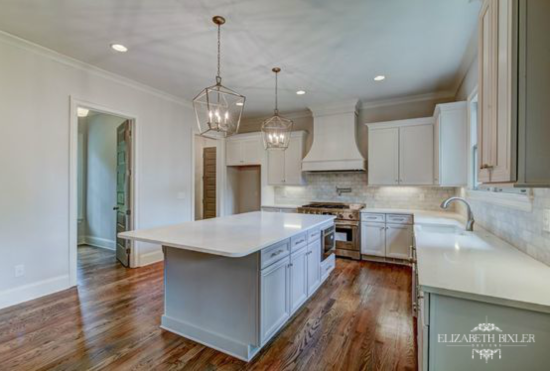 In the living room, I chose this gorgeous french style chandelier . Can you tell I am not an advocate of fans? They are actually so practical therefore are in the guest bedrooms.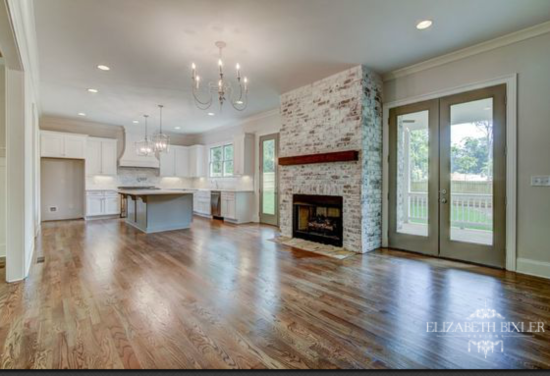 This is the "flex room" fireplace. I LOVE these coffered ceilings. Our trim guy was amazing!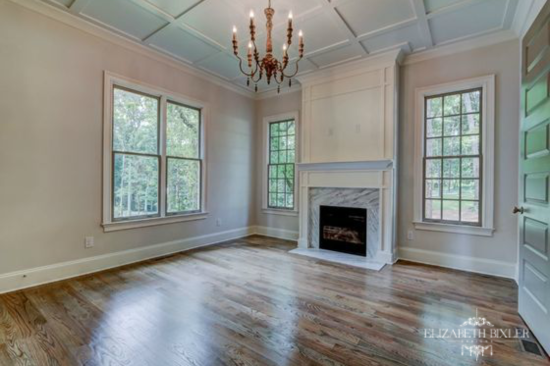 Shiplap and fancy lights just go together. While I usually do not divert from my white or washed shiplap, I decided to go with the window sash color because it would contrast with the light. So happy with he results! This light is so gorgeous and may end up in my house soon.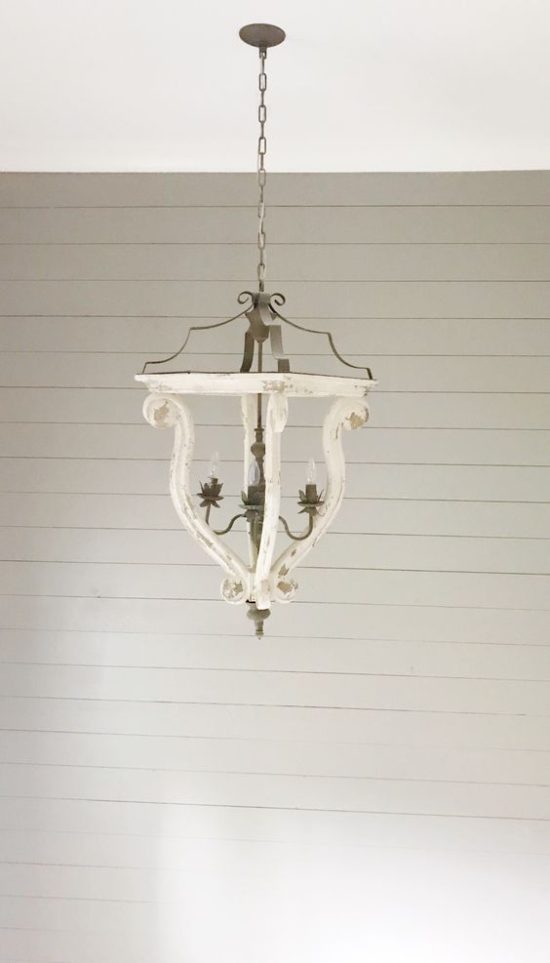 Gold lighting and the beams add warmth to this media room. We added a little classic farmhouse with the barn door entrance. Photo was taken before the carpet was put in. I like carpet upstairs to reduce sound.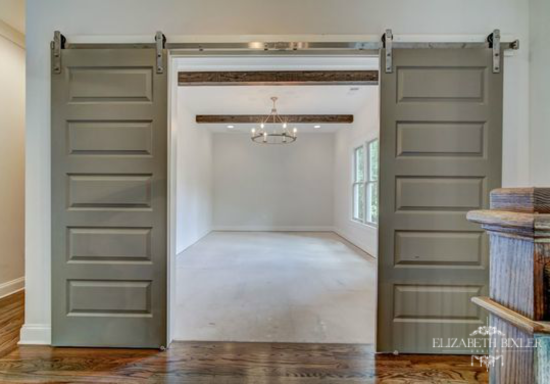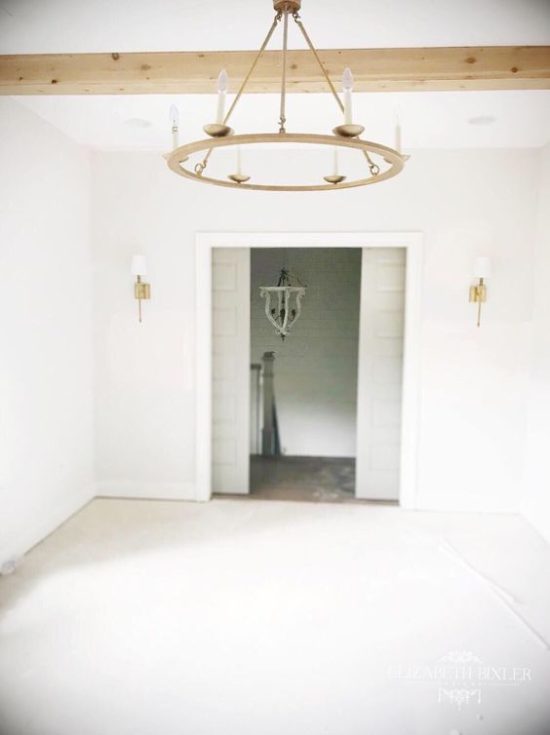 Master Bathroom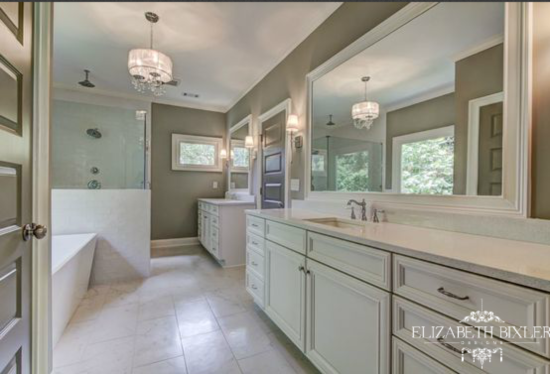 White French Country Farmhouse After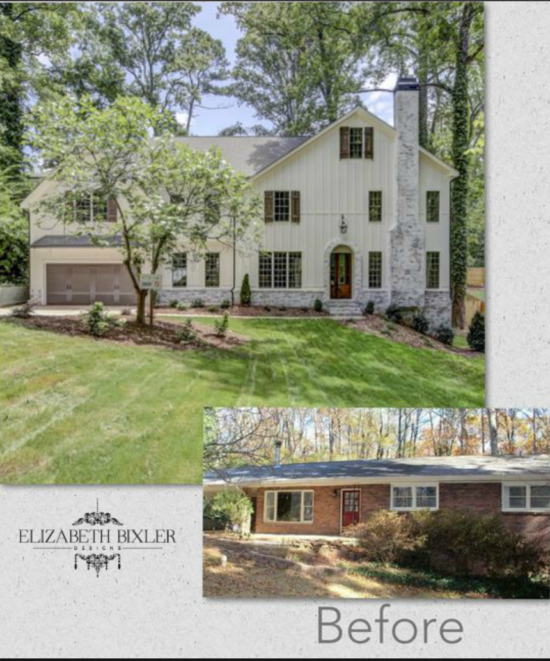 To tour this home, please contact Miranda Penfield at Atlanta Fine Living Sotheby's .
Photographer: Jason Brawnwell of Home Tours of America. Thank you for checking out this fun renovation! Please leave a comment or message me with any questions.
SaveSave
SaveSave
SaveSave
SaveSave
SaveSave
SaveSave
SaveSave
SaveSave
SaveSave
SaveSave
SaveSave
SaveSave
SaveSave
SaveSave
SaveSave
SaveSave
SaveSave
SaveSave
SaveSave
SaveSave
SaveSave
SaveSave
SaveSave
SaveSave
SaveSave
SaveSave
SaveSave
SaveSave
SaveSave
SaveSave
SaveSave
SaveSave
SaveSave
SaveSave
SaveSave
SaveSave
SaveSave
SaveSave
SaveSave
SaveSave