I have been dying over our white master bathroom! It's definitely my favorite room in the house because I asked myself , " What do I spend the most time doing in here besides the usual". That would definitely have to be giving myself pedicures. I chose the material for the floor based on my love of placing action -soaked cotton balls around, and it messes up everything! I haven't had any problems so far except when we chose the grout. I chose a white color at first and quickly regretted it after the builders came in with red Georgia clay on their boots. After the first week, I used Grout Renew and good as new. I still have a problem maintaining (see photo) and regret not getting smaller grout lines. I recommend everyone of my clients to get smaller grout lines unless they love cleaning.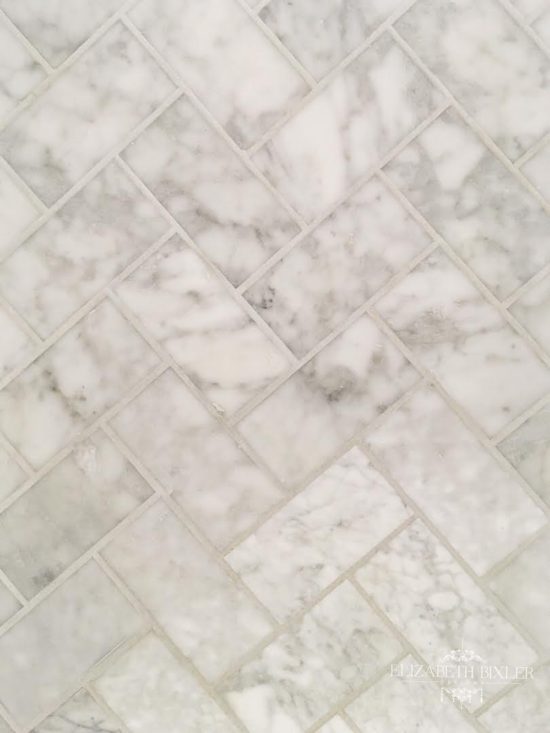 So onto more photos…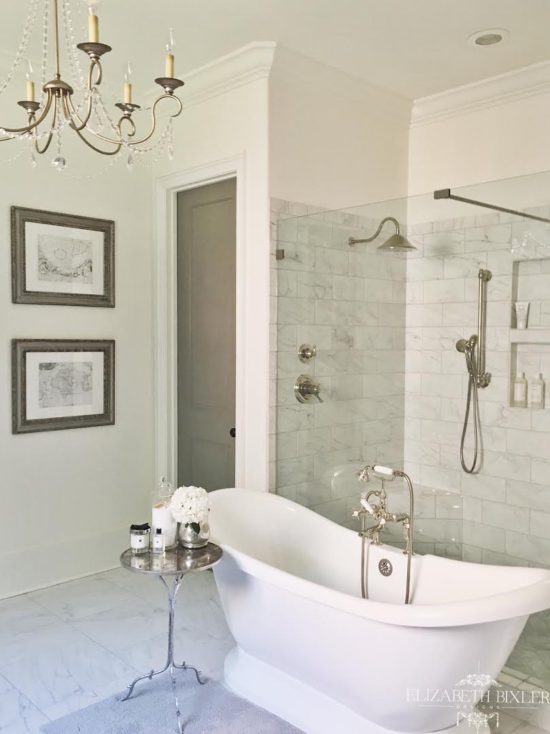 I am so obsessed with this tub filler from Signature Hardware. I love the Polished Nickel finish and the vintage feel.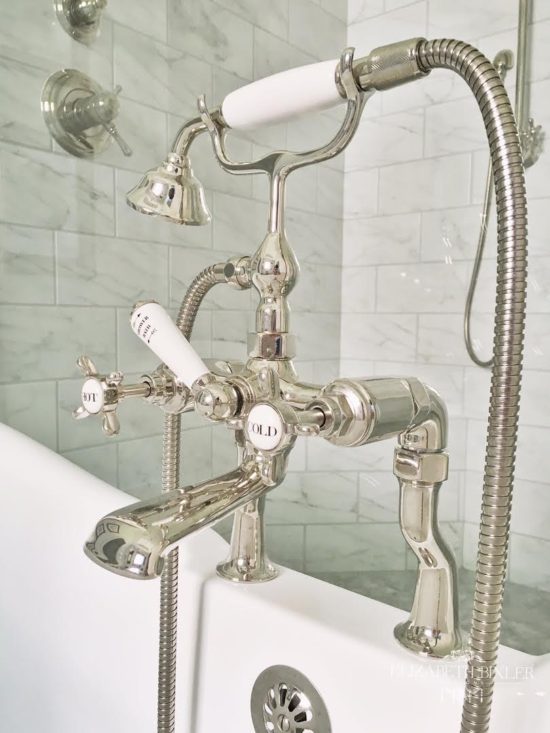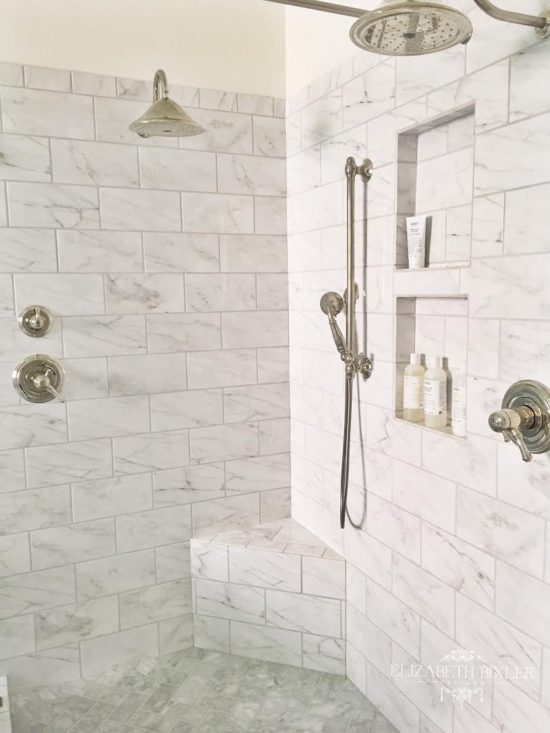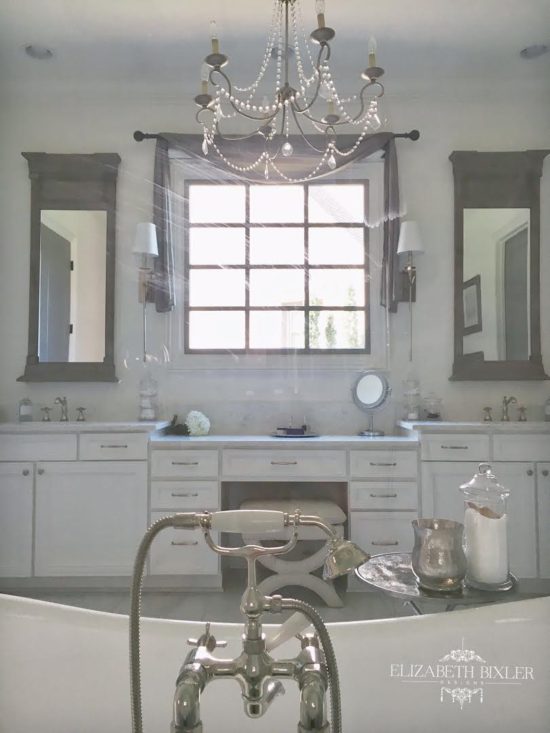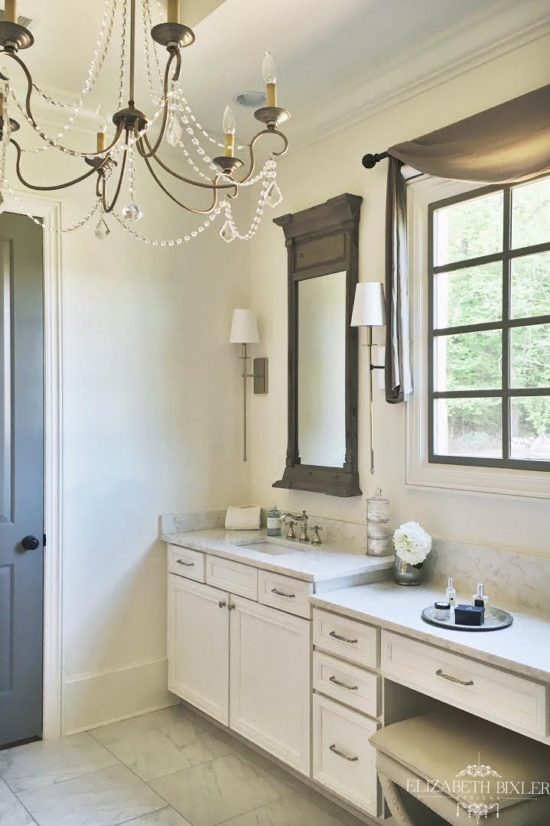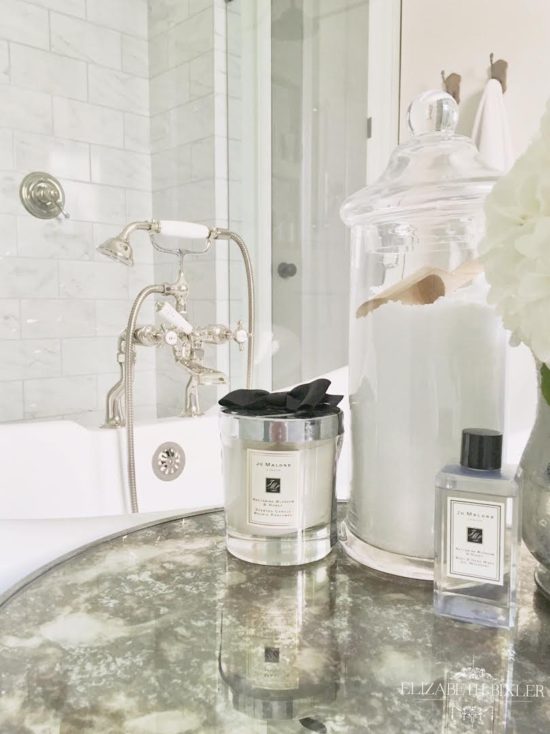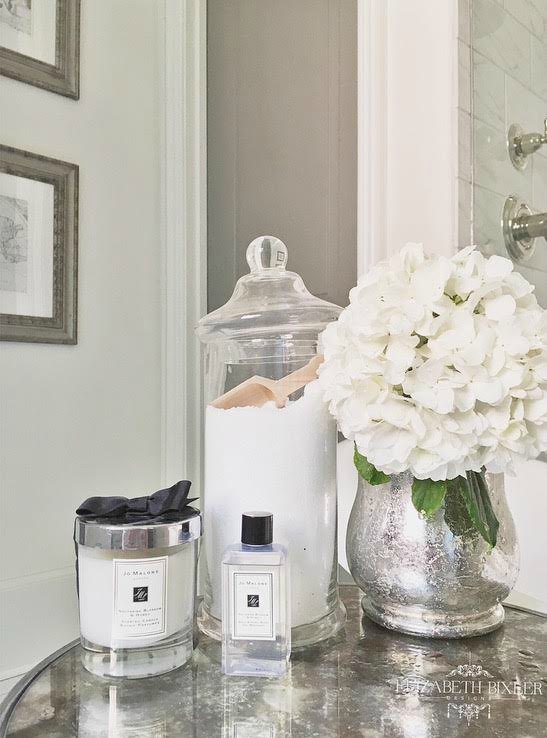 For more information on my tile selection, please click here.
Have a beautiful spring!!